Wisconsin church cleans up, winning July 'Be the Church of the Month' contest with Laundry Love
All of God's children deserve a clean bed. Based on that simple statement, a United Church of Christ congregation in Sheboygan, Wisc., has created a ministry of love and fellowship at a local laundromat. Through Laundry Love, Ebenezer United Church of Christ assists those marginalized by poverty by providing the money and the supplies to do their laundry.
"We are not there to judge, change or feel sorry for those we help," said Janice Hill, Laundry Love coordinator. "We are there to give them the simple dignity of clean wash. The change will come from the love they are shown."
The church, living into the denomination's call to Be the Church by its "Care for the Poor", has been named the July winner of the UCC "Be the Church of the Month" contest.
"The idea of providing clean wash called to my heart," said Hill. "I kept telling my pastor, Rev. Roger Mealiff, and his wife Penny about my idea. Each person I explained it to agreed what a good idea it was, but we didn't know how or where to begin. At long last, Roger asked me if I was going to do it, or just keep talking."
So in June of 2010, Hill and a team of volunteers launched Laundry Love. For several years they have been meeting families and individuals in need at the laundromat to feed quarters to the machines, and homemade soup, sandwiches, fruits and vegetables to their friends as they do their wash.
"One evening a month, by prior arrangement with the laundromat owner, we host a two-hour session during which we provide the quarters, laundry soap and softener for those who attend," said Hill.  'Guests' check in and are assigned a helper who feeds the quarters into the washers and dryers as needed throughout the evening."
A typical session helps anywhere from 8 to 15 families and costs run from $150 to $225 depending on the need.  The congregation collects donations for this ministry in repurposed laundry jugs outside the sanctuary, and works with social service agencies that distribute Laundry Love coupons for free laundry service to those who need them.
"The need is a little overwhelming at times, but the rewards of the spirit and knowing we are doing one small thing to make a difference sustains our will," Hill said. 
So do the thank yous, in many languages, from the people they help.
"One gentleman, who wanted me to remember his name was Ignacio, showed me the quarters he had left in his worn hand and then put them in his pocket and explained he was happy as he could now send that money to his family in Mexico instead of using it for laundry," Hill said. "We remember you, Ignacio. We hope you remember us."
"Every church that entered this month's contest is doing incredible things to care for the poor in their community," said Aimee Jannsohn, marketing manager of the UCC Publishing, Identity, and Communication team. "Having to choose only one was so difficult. We chose Ebenezer UCC because of the very unique 'Laundry Love' program they started several years ago, which is now shared with three other nearby faith communities. What began as a once-a-month service is now weekly."
Ebenezer works to coordinate the four-church effort, "we are just Laundry Love — people are not a project," which includes Wesley United Methodist Church in Sheboygan. That congregation joined in May of 2014, after "a desperate call from someone in our community seeking money to do laundry," said Louise Hansen, Wesley UMC coordinator. "We were able to connect the caller we had to the Laundry Love program and upon hearing more particulars, decided we needed to pay the laundromat a visit on one of the Laundry Love nights." Not too long after that visit, Wesley UMC signed on.
"We have established a wonderful relationship with our guests and the laundromat management," said Hansen. "We continue to share our success stories and our 'God Moments' with our congregation – there have been so many. We continue to ask for their prayers for this much needed community mission."
The Laundry Love teams also collect donations of bath soap, deodorant, toothbrushes and toothpastes, household cleaning items, disposable razors, lotions and other hygiene items to distribute as "gifts" to the people they serve.
The nine-month "Be the Church of the Month" contest invites UCC congregations across the denomination to send entries demonstrating how they are living out each of the nine values proclaimed on the denomination's "Be the Church" banner. The nine value statements reflect the UCC's mission of extravagant welcome. Each month, the contest focuses on a different statement, and encourages congregations to share –– in emailed text, photos and video –– what they are doing in their communities to put these statements into practice.
The UCC communications team is now accepting entries for the August contest, highlighting the "Be the Church" statement: "Forgive Often." Information, photos, and video documenting how churches live out this month's "Be the Church" statement should be sent to Jannsohn before the Aug. 22 deadline.
"We don't judge, we don't proselytize, we don't gain members," said Hill. "We do the work of the church. We put the quarters into the washers and dryers and leave with our hearts full."
---
Related News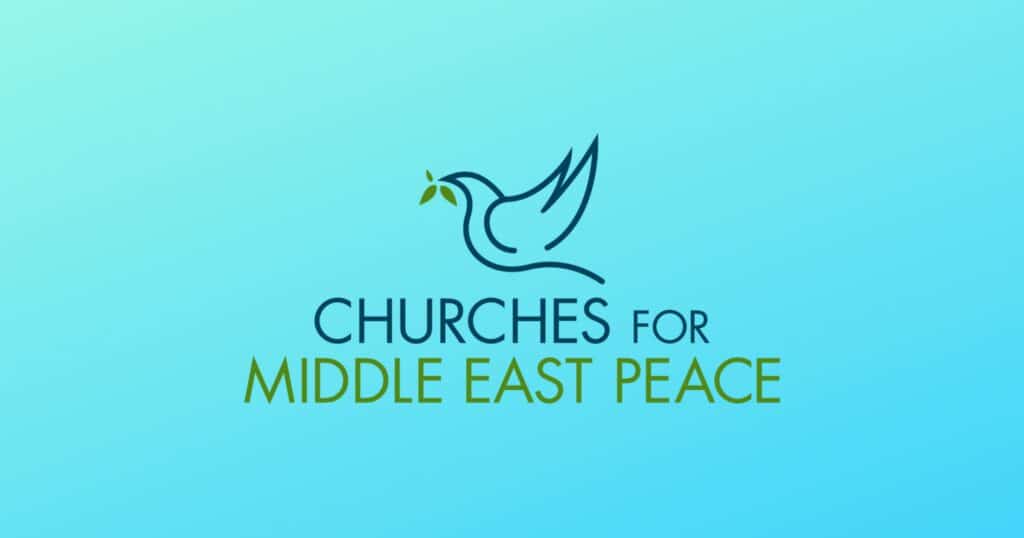 The following statement was issued Dec. 2 by Churches for Middle East Peace (CMEP), of which...
Read More