Why we welcome by Marge
The 'Why We Welcome' series, launched during Advent 2019, asks The United Church of Christ churches around the country to answer the question: Why do we welcome refugees and asylum seekers? As the U.S. government slashes the number of refugees allowed to enter the country and turns away those desperately seeking asylum at our borders, God's word made flesh in Christ continues to be lived and spoken boldly through God's children and their commitment to welcome.
Marge from First Congregational Church-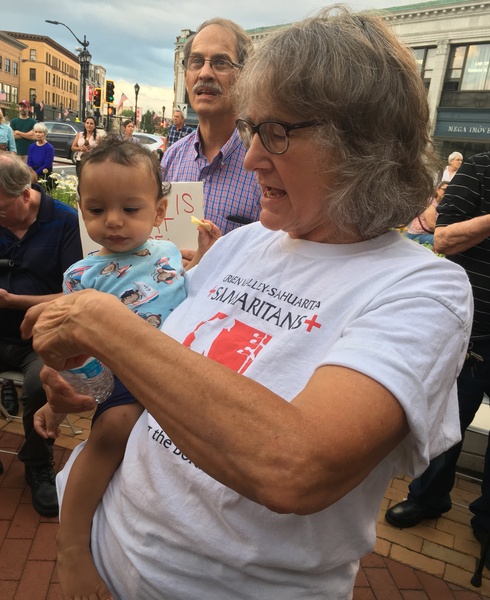 In August 2018, I was able to visit the border between Arizona and Nogales Mexico. It was there that I met a family of four seeking asylum. In January of 2019, that family arrived in Massachusetts to seek asylum here. Though our church initiated and agreed to support them, I realized we needed a large network of people and sought the help of other churches, synagogues, and individuals to be sure we had the structure needed to take on this ministry. 
This family is not safe in their home country; yet could easily be returned there by a government that doesn't really care about them. They have had to learn to navigate a system that is foreign to them in so many ways. And yet their faith continues to hold them and keep them positive about their future. The mom helps others facing the same or even greater adversity in whatever way she can, sharing child sitting, food, companionship.

 Asylum accompaniment is not a journey to be taken lightly. It requires coordination, money, and people willing to be flexible with their time and energy. Yet, it is minimal compared with what our immigrant neighbors have faced getting here. It is also important to realize it doesn't stop. The asylum process is one of the years, not months.  But, I have learned that there is always enough. Individuals just step up either moved by the holy spirit, by their own faith tradition, or by hearing the story and being touched and overwhelmed by it. The network continues to grow ever wider as friends and relatives become connected. When one person needs a break another is able to take on more.  As with all things that require a large number of resources, I have met remarkable, caring joyful people who want to be a part of something that is in some small way changing the narrative to emphasize the good that is within us and that the immigrant among us offers. 
What drives me and those with whom I work are the stories of adversity, faith, joy, and sadness: laughing with a three-year-old as he learns to trust the adults around him; helping a 17-year-old navigate the perils of being a teenager while struggling with so many things we can't imagine; walking with a mom as she practices her English and pushes forward to give her family a safe place to be never knowing what will happen in the end. 
People deserve to have a chance to live in safety and without fear. Who are we to say they don't belong here? And, how dare we defy the very essence of Christ's presence among us. Feed the hungry, help the oppressed, care for others, are not optional they are the very, meaning of what it is to be a Christian or, for that matter, a human being sharing the planet with others. Others are able to do legislative work or participate in large protests. I am able to help families and individuals and so that is what I do.
---
Related News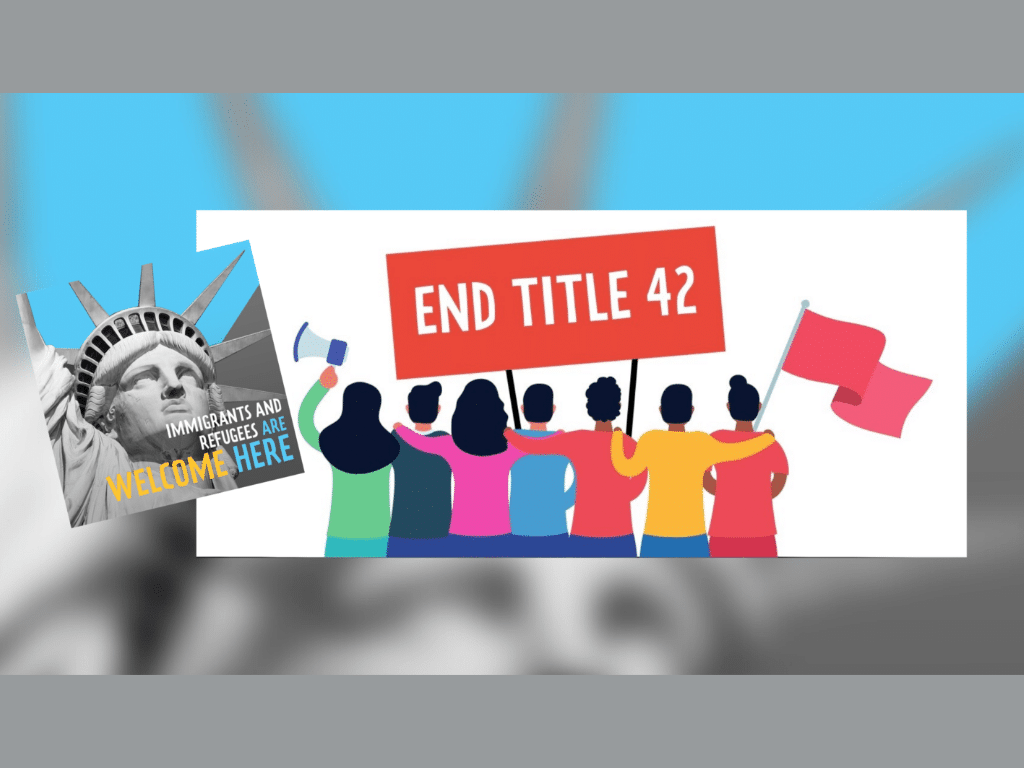 A federal court has overruled a policy that the U.S. has used to turn back hundreds of...
Read More