What's New? CASA awards 12 New and Renewing Spiritual Communities grants in 2017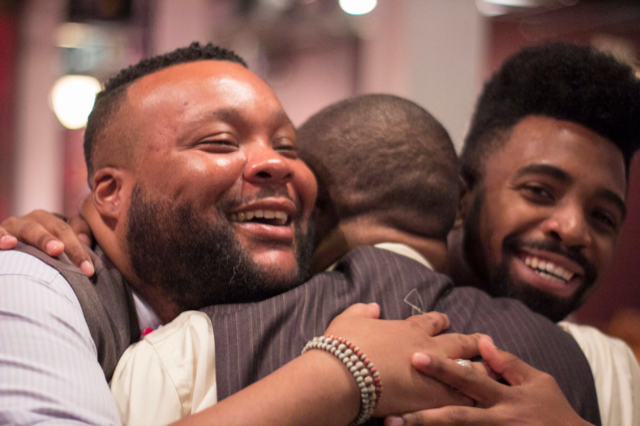 An investment of more than a quarter million dollars in a dozen spiritual communities around the United Church of Christ through the Strengthen the Church offering is resourcing inspirational ministries built around love, faith, community, justice and creativity.
One of those communities, The Lighthouse Church of Chicago, is a predominately African American LGBT-inclusive church that welcomes all people.
"Many who have joined The Lighthouse are hearing and experiencing Christ and Christian community that liberates, includes, and loves for the first time," said the Rev. Jamie Frazier, church pastor. "Your financial support is making this work and healing possible."
The 4-year old church plant is the receiver of a New and Renewing Spiritual Communities grant, one of 12 such grants awarded in UCC faith communities in 2017 by the Congregational Assessment, Support and Advancement team (CASA).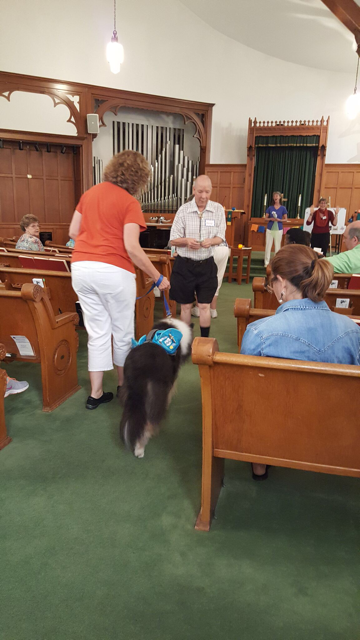 Parables: All Abilities Inclusion Worship, a ministry of the 160-year-old Chelsea First Congregational in Chelsea, Mich., is another grant recipient. Parables focuses on creating a worship and support space for people living with disabilities and their families, with a service is specially designed for people who find that they and their family members don't always swim in the same direction as the mainstream.
Parables leader LeAnne Seto said she was moved by this financial vote of confidence in her ministry. "I can't even begin to find the words. I feel your hope and belief in this deep calling that has been just between me and God for a long time, but now is receiving the blessing of so many more who also dream of a world shaped by a Just Peace church. I feel that your extended hands of blessing will protect us from the storms of doubt and dry spells when they come, keeping us hopeful as we wait faithfully for God's leading."
These faith communities, chosen for living into their values for the benefit of their neighbors, are among the first funded under the redefined New and Renewing Spiritual Communities grant program. CASA revamped the process in 2017, in an effort to make it more equitable and accessible. The effort started last spring with Rev. Chris Davies, CASA's program manager. She gathered a group of leaders, volunteers from across the denomination together to define new metrics, to identify new strategies for funding based on the values, and the purpose, mission and vision of the United Church of Christ.
Following that, CASA received 78 grant applications in 2017, a 400% increase from the year before. After the applications came in, an evaluation team — made up of church planters, lay leaders, conference and national staff — selected grant recipients.
About $350,000 was awarded, with funds sourced through Strengthen the Church offering taken on or around Pentecost each year, an endowment supporting the effort, and a small portion from a fund earmarked for multi-racial multi-cultural congregations.
"I am so proud of our commitment to use this grant as an opportunity to live in to the vision, mission, and purpose of the United Church of Christ," said Davies. "The highlighted communities have so much to teach the wider church, as well as the pride of our people in leaning into how the Gospel is moving in the world, today."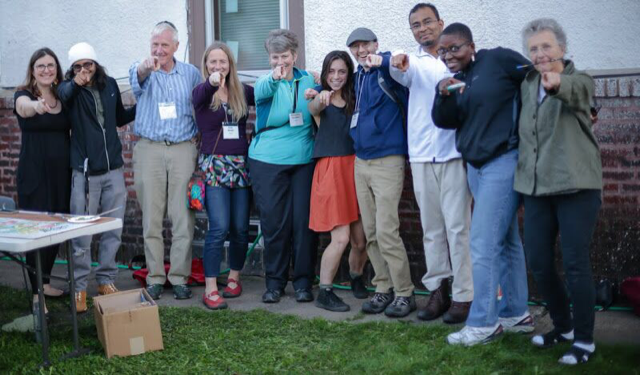 The Center for Sustainable Justice at Lyndale UCC in Minneapolis, Minn., is a ministry of the 135 year old congregation seeking to create spiritual community in the midst of intersectional, local activism.
"In the last two years our small congregation has taken in twenty new members and every single one of them connected with us because they saw us 'in the streets' – at the 4th Precinct occupation in protest of the killing of Jamar Clark, an unarmed Black man in North Minneapolis; at Standing Rock; at the Whipple Building where most of the deportations from Minnesota happen – seeking to pray and preach with our feet," said the Rev. Rebecca Voelkel, director of the Center for Sustainable Justice.
"The gift from the UCC has enabled us to be in those places and many more; to be in the planning meetings, to be helping to facilitate the strategy and action. Our tagline for the work of the Center for Sustainable Justice is #workingreligiouslyforjustice. In our context, the double entendre of religiously meaning hard, persistently, consistently, strategically AND meaning rooted in the gospel and following in the footsteps of Jesus is very apt. We are grateful beyond words—both for the money and for the faith and prayers the money represents, without which we would not be able to do our work. Thanks be to God!"
"These are creative, vibrant communities living into their calling. I couldn't be more excited to help amplify their work!" Davies said. "The application for 2018 will open in May. We are seeking applicants who are making a direct impact in their local communities, and living into their values. Brand new spiritual communities as well as established congregations are welcome to apply."
For an overview on all the 2017 granted ministries, check CASA's report: Innovation and Inspiration: WHAT'S NEW IN THE UCC?!
Resources for the Strengthen the Church offering can be found here.
---
Related News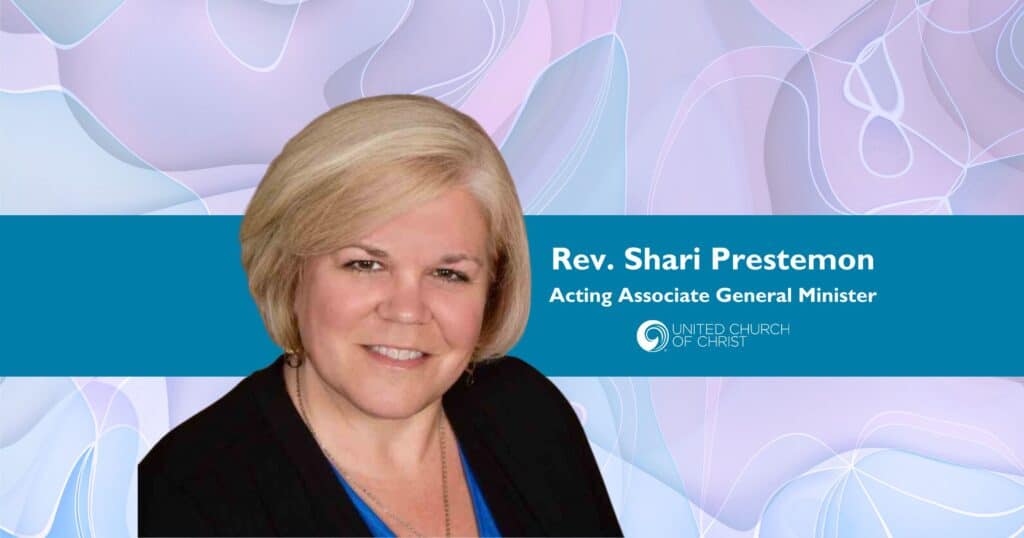 A new United Church of Christ national leader has been called. The UCC Board voted in a...
Read More