A Faithful Response to COVID-19:
Resources and Guidance for Decision-Making
We know these times continue to be difficult, confusing, and sometimes frustrating. There are persistent questions about what resources are legitimate or true. We offer these resources for use as you prayerfully discern what is safest and healthiest for you and your congregation.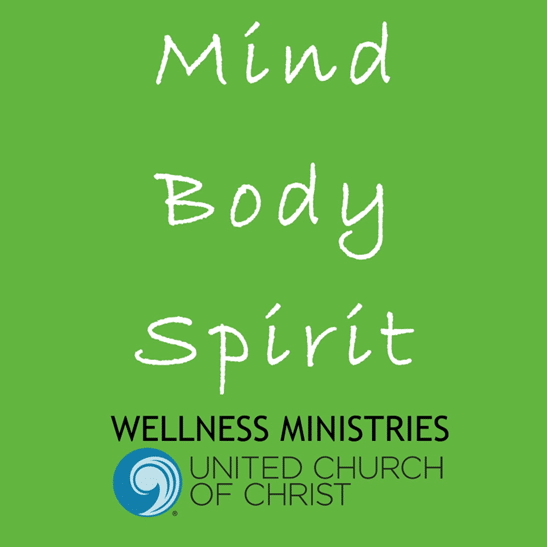 As the UCC Wellness Ministries Network, our mission is to inspire, enable, and empower everyone to experience wellness throughout their lives. We know that the needs of congregations and communities vary throughout the nation. The information offered here is from recognized, reliable resources.
Because the COVID-19 pandemic is changing quickly, we encourage you to check these sites frequently for updated information. As we continue together on this journey, information may change.  We suggest you check sites for their current information and resources. You can contact us directly  at wellnessministries@ucc.org  and also sign up for our newsletter here.
[updated: 03/10/2022]
Download a PDF of this information.
CHURCH OPERATIONS AND WORSHIP
In Person Worship

The key points listed in the CDC guidance include:

Vaccination when eligible
Universal masking meaning everyone age 2 and older wears a mask in a building whether they are vaccinated or not.
Follow CDC quarantine and isolation guidance.
Physical distancing of at least 6 feet
Screening for symptoms, testing,
Ventilation
Handwashing
Contact tracing
Cleaning and disinfecting
STAY HOME WHEN SICK – everyone
Singing
Sermons and Prayers:
There are sermons and prayers on the internet. Use search words: COVID, COVID Sermons, COVID Prayers, COVID Hymns
Childcare/Sunday School
Look to your school district or the state department of education for guidance
---
Vaccine Requirements

Can we require staff to have a vaccine, or can churches require a vaccine for entry?
What to do if someone tests positive
---
Mental Health Resources
Suicide Prevention and Mental Health Crisis Resources
Alcoholics Anonymous
Al-Anon for friends and family of alcoholics
Domestic Violence Hotline
UCC Disaster Ministries
---
INFORMATION TO SHARE WITH CONGREGANTS
Testing: Order four free test kits per household online at:
https://www.covidtests.gov/
https://special.usps.com/testkits
1-800-232-0233
Quarantine and Isolation :Updated Jan. 27, 2022. There is a simple chart to follow to advise when to quarantine and when to isolate. Quarantine if you have been exposed to someone with COVID-19. Stay away from others. If you are:

Not fully vaccinated: stay home for 5 full days and wear a mask if you are around others in your home. Get tested at least 5 days after the close contact. Continue to watch for symptoms for at least 10 days after the date of exposure. Wear a mask around others at home and in public for 10 full days. If you develop symptoms, then isolate and get tested. Wear a mask around others and stay home until you get the results.
Fully Vaccinated or tested positive for COVID-19 within the last 90 days then you do not have to stay home if you do not have symptoms. Get tested 5 days after the close contact. Monitor for symptoms and wear a well fitted mask for 10 days when around others at home or in public. If symptoms develop, isolate, and get tested, avoid travel and keep away from people who are at high risk of illness.
Isolate if you are sick or test positive for COVID-19 even if you do not have symptoms.
Vaccines

The Center for Disease Control (CDC) recommends everyone ages 5 years and older get a COVID-19 vaccine to help protect against COVID-19.
The Pfizer-BioNTech vaccine is the one recommended for children ages 5-11 and teens ages 11-17.
Vaccine Boosters

CDC Get your booster shot: Updated January 7, 2022. Bring your COVID-19 vaccine card with you.
Pfizer – everyone over 18 years of age can get a booster if it has been 5 months since the second dose of Pfizer. You can choose Pfizer or Moderna if over age 18, ages 12-17 get the Pfizer booster shot.
Moderna – Adults 18 and older are eligible for a booster dose 5 months after completing the second dose. You may choose Pfizer or Moderna.
Johnson & Johnson's Janssen – Adults 18 and older are eligible for a booster dose at least 2 months after the first dose. Pfizer or Moderna are recommended.
Masking Updates

CDC Recent changes (January 28, 2022) in Mask recommendations
"CDC continues to recommend wearing a mask in public indoor settings in areas of substantial or high community transmission, regardless of vaccination status."
NATIONAL RESOURCES
Occupational and Health Administration OSHA
Centers for Disease Control CDC
Reliable sources for tracking data
RESOURCES FROM FAITH GROUPS
United Church of Christ (UCC)
OTHER RESOURCES:
COVID-19 Indoor Air Quality: Best Practices for Houses of Worship (3/10/21) Video from Mass. Interfaith Power & Light. Curt Freedman, Professional Engineer and adjunct professor at Western New England University provides an overview of the factors houses of worship should consider as they plan to resume in-person worship. How to calculate capacity of the sanctuary, improving ventilation, use of filters and air purifiers and other topics.