Washington UCC church in on 'The Ground Floor,' supporting homeless youth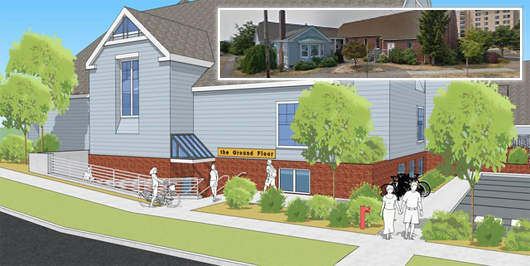 A shower. A decent meal. A place to do laundry. A place to feel less alone.
All of this and more will be provided at The Ground Floor, a new day center for homeless youth opening in January in the basement of First Congregational UCC in Bellingham, Wash. The new center will be operated rent-free by Northwest Youth Services, a long-time partner of the church that has outgrown its current outreach space.
"Our congregation has had a decades-long relationship with Northwest Youth Services," said the Rev. David C. R. Weasley, pastor for youth, young adults and mission, "so when the [mission and justice] board came across the space needs that their street outreach program had, it seemed like a natural fit for the partnership. The council and then the whole congregation affirmed the wisdom of this in their own conversations and votes."
There was only one glitch: the basement of First Congregational was unfinished. But that didn't stop the board or the congregation. "This project arose from the energy and discernment of the whole congregation," Weasley said. "The church realized that our space could be super valuable to young people experiencing homelessness, but we also realized that our big, unfinished basement needed a lot of work in order to make it an effective and welcoming space."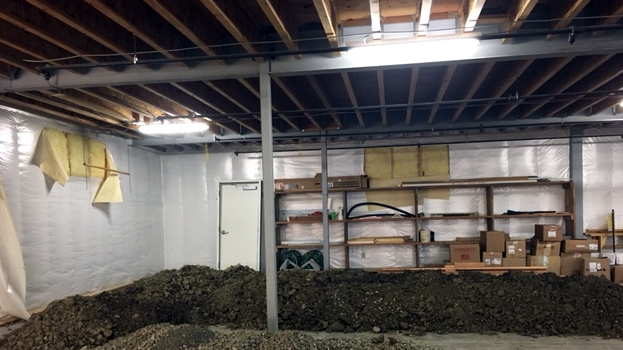 So the church got to work. The congregation has raised more than $1 million for the renovations, and some of the jobs — like digging plumbing trenches — have been done by volunteers.
"The project has already brought a huge amount of passion and energy to the church. We are engaging new and long-time members in the work of raising funds, coordinating the renovations, and connecting with community members," Weasley added. "Other folks in town are learning about who we are as a congregation because of our work with The Ground Floor."
The Ground Floor will give youth up to age 24 a place to get out of the weather, do laundry, shower, cook meals, use computers, store their belongings, pick up mail, and access such services as case management, job seeking, and education. The new facility will take up nearly 3,500 square feet of First Congregational's basement.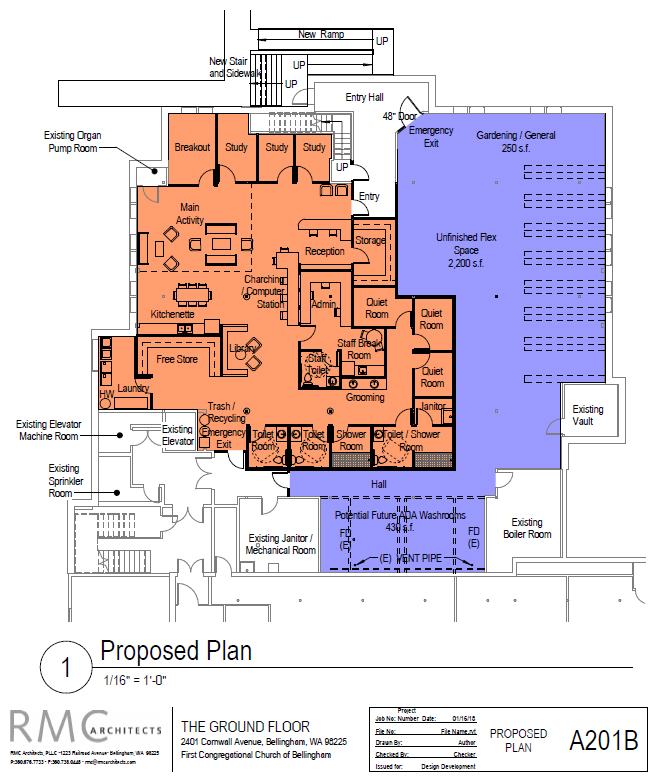 First Congregational UCC has a long history of service to and with homeless persons, and partners with the local Interfaith Coalition for the Homeless. Other ministries include providing basic supplies to people moving out of homelessness into new living spaces, and occasionally hosting homeless families in church classrooms. It also hosts local social justice and support group meetings. The church is known for its service to and with youth.
"We have a vibrant youth program, and also work hard to be supportive of other youth in the community," said Weasley. And while First Congregational won't be participating in the day-to-day operations of the center, the presence of the outreach service agency in the church building will have ramifications for everyone. The program "will be a great opportunity for us to continue learning about the gifts and challenges of youth experiencing homelessness, and I think it will lead us to even more work on behalf of these neighbors."
The effort to provide space for The Ground Floor also has had an impact on how church members regard their own ministry.
"I wouldn't say that this project is re-orienting our way of being church, but I would say it is a very clear articulation of the priorities of our congregation," Weasley said. "Relationships with our neighbors, building welcoming space, extending love in our community: all of these are the 'ground floor' of our faith. In this project, both our church and Northwest Youth Services are able to play to our strengths, and we are learning every day about how much more we can do when we work together."
---
Related News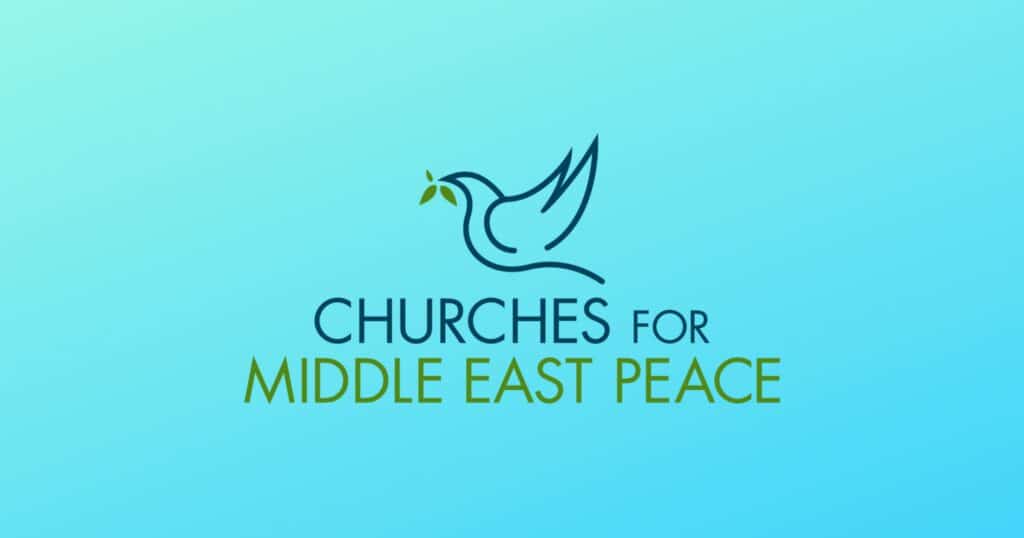 The following statement was issued Dec. 2 by Churches for Middle East Peace (CMEP), of which...
Read More