Virtual Good Friday Walk ties crucifixion to oppression, both historically and now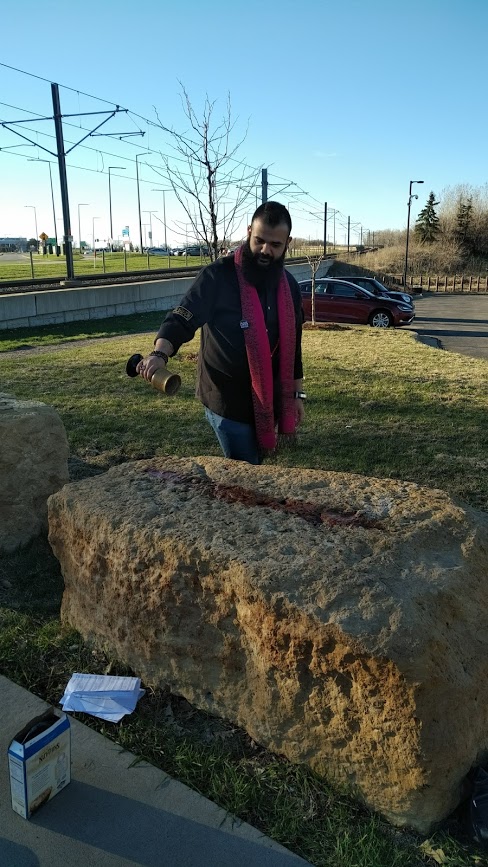 A group of UCC clergy and congregations in Minnesota have come together with ecumenical partners to create a virtual stations of the cross service for Good Friday — one that links the crucifixion of Jesus with local historical stories of mass execution of Dakota men and today's detention and deportation of migrants in their community. 

"The virtual Good Friday Walk for Justice was filmed ahead of the shelter-in-place order," said the Rev. Rebecca Voelkel, director of the Center for Sustainable Justice at Lyndale United Church of Christ, in Minneapolis. She, Pastor Jim Bear Jacobs (Mohican), racial justice program director for the Minnesota Council of Churches and director of Healing Minnesota Stories, along with Daniel Romero, community minister for immigration at the Interfaith Coalition on Immigration (ICOM), conducted the service.
Filmed observing social distancing, the faith leaders wove the passion and pain of Jesus' walk to Golgotha with the abuse, violence and oppression suffered by Native Americans and enslaved people historically, and the current, cruel experiences of migrant detainees. 
"In many people's minds, Good Friday is the commemoration of Jesus' crucifixion 2000 years ago, an act that saves me and other individuals who have accepted Jesus as their personal Lord and Savior; that in his crucifixion, Jesus' blood washes away the sins I have done as an individual.
"But the crucifixion of Jesus is more than that," Voelkel said. "Jesus' crucifixion at the hands of the Roman Empire is an act of radical solidarity with any and all who are oppressed— throughout time and now. This is a theological statement. Theologian Delores Williams calls it 'the solidarity of the cross.'"
During the walk of seven stations in which Jesus is condemned, carries the cross, falls, meets his mother, is stripped, then crucified — his death is tied to the execution of Dakota men, the enslaved held at Fort Snelling and the imprisonment of immigrants. Speaking at a number of different locations — from B'dote, a sacred place for Dakota peoples to the Dakota Memorial, Historic Fort Snelling, and the Whipple Building, which houses U.S. Immigration and Customs Enforcement — the group emphasizes what it calls the continued crucifixions of the body of Christ, through executions, concentration camps, and family separations.
Woven in with the prayerful storytelling are singing and a communion service, which the pastors of several sponsoring churches filmed themselves at home.
"Particularly amidst COVID-19, a pandemic that has highlighted the impact of violence and oppression throughout our world—Native Americans and African Americans seem to be dying at much higher rates because of underlying health conditions which are often caused by lack of access to health care, years of oppression-sickness, food deserts … we see that many are experiencing violence, oppression and death every day. Another way to talk about this is that crucifixions are happening every day, all around us," Voelkel said.
The Center for Sustainable Justice, Healing Minnesota Stories and ICOM partnered with Plymouth Congregational Church, Minneapolis; First Congregational of Minnesota UCC; Robbinsdale Parkway UCC, Robbinsdale; and All God's Children Metropolitan Community Church, Minneapolis. Ministers from each of those congregations are seen speaking collectively during the communion service. 
Voelkel plans to base the noon Good Friday service at Lyndale UCC around the video, sharing it on Zoom, pausing for prayer and communion, inviting people to collectively experience it.
The other churches involved in the creation the Good Friday Walk for Justice: Stations of the Cross video, filmed and edited by Angela Jimenez, will be sharing it online and making this link available to members to view at their leisure.
"To be faithful Christians, we are called to look with eyes wide open at the crucifixions that are happening around us, in our everyday lives," Voelkel said. "Good Friday isn't about something that happened 2000 years ago … it is about what is happening, here and now." 
---
Related News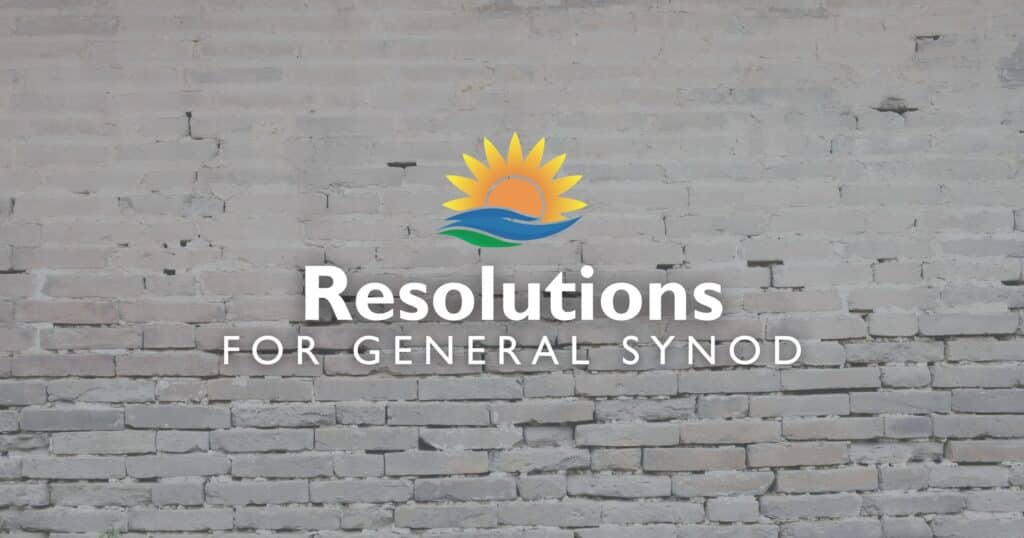 The 2023 General Synod of the United Church of Christ will consider 17 resolutions...
Read More