Vigils, resources available across UCC to mark Transgender Day of Remembrance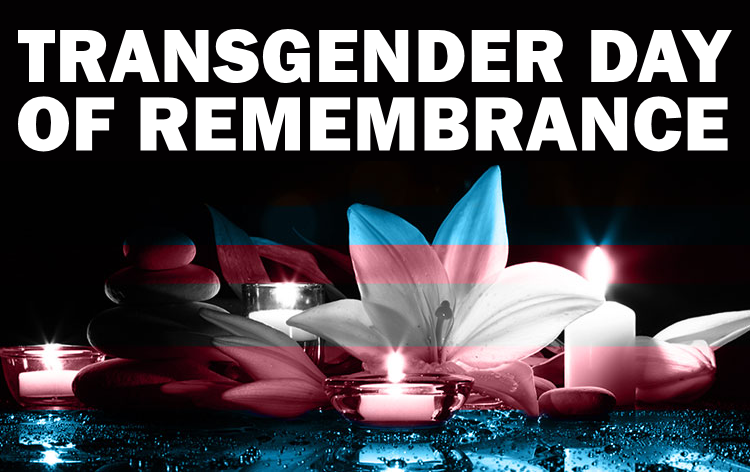 People across the United Church of Christ are marking Transgender Day of Remembrance – on Friday, Nov. 20, but also on Sunday, Nov. 22, and other days – by mourning victims of violence and promising to work for a world where people of all gender identities can be fully, publicly themselves.
Observances range from midweek reflections already held at seminaries, to Friday online and drive-in vigils, to bells being rung during Sunday worship on Nov. 22.
Since the 1999, the date of Nov. 20 has been devoted to remembering trans people killed violently during the past year. It also is an occasion to encourage personal and public action to end transphobia and join the trans community in its struggle for justice.
The Rev. Michael Schuenemeyer, team leader of UCC Health and Wholeness Advocacy Ministries, noted that 350 trans and gender diverse people were reported murdered from Oct. 1, 2019, to Sept. 30, 2020, according to calculations by Transrespect Versus Transphophia Worldwide, a project of Berlin-based Transgender Europe.
That's a 6-percent increase in reported murders compared with the previous year, for a total of 3,664 reported cases in 75 countries and territories worldwide since Jan. 1, 2008, the project's researchers said.
"This is a horrifying report," Schuenemeyer said. "It is a privilege to serve a church committed to not just ending the violence and death, but also providing nurture, support, community and justice for trans and gender diverse people, all of whom are beloved by God."
Resources and recommendations
Among the resources provide by the UCC Open and Affirming Coalition are a video produced by Kimi Floyd Reisch, the Coalition's ONA program minister, who describe themselves as "a two-spirit person and the parent of a transgender child." The video contains reflective music and the names and pictures of those who have died in the United States since November 2019.
"Creating the video is a way to minister to the transgender community, and to bring awareness that the majority of those remembered each year are Black or Latinx," Reisch said. "It is a declaration to the world that we will never forget each of the people listed. We ask each Open and Affirming congregation to join in our prayers, and that the UCC join the movement to create a better world, one where we do not need a Transgender Day of Remembrance."
The Coalition is also inviting churches, in Sunday worship, "to toll a bell, or ring a singing bowl, once for each of the names as they are read out loud," said Coalition Executive Director Andy Lang. In addition to the scroll in the Coalition's video, a list of names of 53 trans people murdered in the continental U.S. and Puerto Rico can be found at the website of PFLAG, a national organization for LGBTQ people and their parents, families and allies.
Vigils, services – many online
Lisbeth Melendez Rivera, a member of the Coalition's Leadership Team, will lead a national, PFLAG-sponsored virtual vigil Friday, Nov. 20, at 8 p.m. ET. Information and a registration link can be found here.
Examples of local churches offering remembrance services include:
'Affirmed as something good'
UCC-related Chicago Theological Seminary devoted its weekly Wednesday Reflections on Nov. 18 to what it titled, "Transgender Day of Remembrance and Resilience." The hour of prayer, testimony, music, poetry and calls to action featured CTS students, faculty staff and students.
The seminary's president, the Rev. Steven Ray, said it was important to mark such a day, especially in the current divided political climate. "In this moment when we are at a contestation of what this society will be, what this nation will be, I can think of no more significant occasion than the Trans Day of Remembrance, because I can't think of any group of people within our society who have routinely had their humanity stripped from them when they sought to display who and what they were in the public square."
He spoke of the struggle to make the world "a place in which that humanity is not simply affirmed, but affirmed as something good and something beautiful and something that is a gift and a display of God's creativity."
"We dream," Ray said, "of a world in which we can step into the public square however God has made us."
---
Related News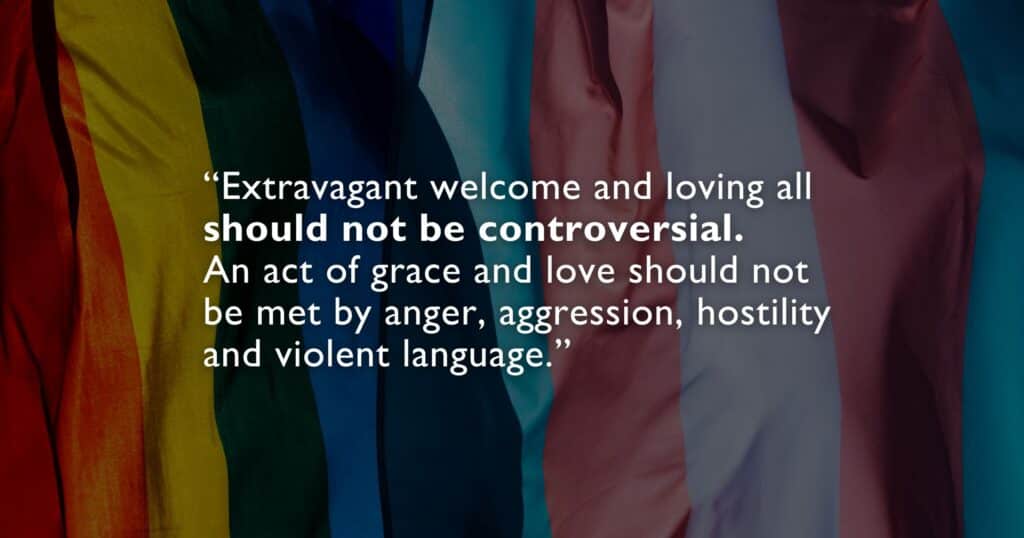 The United Church of Christ National Officers and the Conference Minister of the South Central...
Read More