Ves, tengo un tattoo
Éxodo 24:12 (TLA): Después Dios le dijo a Moisés: «Sube a la montaña y espérame allí, porque voy a darte las tablas de piedra en las que he escrito las leyes y mandamientos para instruir al pueblo de Israel».
Isaias 49:15-16 (TLA): ¿acaso puede una madre olvidar  o dejar de amar a su hijo? Y aunque ella lo olvidara, yo no me olvidaré de ti. Yo te llevo grabada como un tatuaje en mis manos, siempre tengo presentes tus murallas.
Juan 10:28-30 (TLA): y yo les doy vida eterna; nadie me los quitará. Dios mi Padre me los ha dado; él es más poderoso que todos, y nadie puede quitárselos.
Estoy fascinado por las historias transmitidas de generación en generación. Amo sobre todo nuestras historias ancestrales, los Tainos, los Boricuas, los Africanos. Mi abuela solía contar la historia de cómo llegamos a la Isla de Puerto Rico "caminamos desde Venezuela, tocando el suelo de cada isla en el Caribe hasta que no tuvimos otra isla para tocar". Recuerdo haber escuchado historias similares en Jamaica "nuestros antepasados caminaron desde Surinam a cada isla en el Caribe". ¡Qué poderoso testimonio de supervivencia, de un pueblo cuyo viaje los llevó de tierra en tierra hasta finalmente aterrizar en el lugar que podrían llamar hogar!
Nunca olvidaré el poder de la historia de mi pueblo, el pueblo de Dios. Me encanta la manera en que las personas cuentan sus historias, las tristes y las felices. Si no es por las historias que hemos escuchado, podríamos creer que no somos lo suficientemente buenos.
Como los israelitas en esos versículos de la Biblia, podríamos estar lo suficientemente confundidos como para creer que Dios nos ha abandonado, renunciado, u se ha olvidado de nosotros. En cambio, Dios ha indicado no sólo que somos Su Gloria, sino que Dios se preocupa por nosotros. ¡Cada uno de nosotros!
Hace varios años tuve el privilegio de escuchar una historia de dolor y alegría: Una mujer vino a nuestra iglesia llena de tatuajes. Recuerdo cuánto trató de ocultarlos, cuando le pregunté la razón, ella me contó su historia, cada tatuaje representaba un recuerdo de dolor, de abandono, una historia de rechazo "porque soy una mujer y una lesbiana … ninguna iglesia me dará la bienvenida ". Usando su historia, prediqué del verso "Te grabé en la palma de mi mano". Y ese día le pedí que compartiera su historia y el significado de cada uno de sus tatuajes … ¡qué poderoso testimonio! Una historia de reconciliación, una historia del amor de Dios que "ve" a cada uno de nosotros ".
Según Webster, ver "se relaciona con nuestra capacidad de percibir con nuestros ojos, detectar o distinguir, llegar a ser visual o mentalmente consciente de algo, reconocer o entender como distinto o diferente, imaginar algo como aceptable, tener conocimiento". Hay la necesidad de mirar INTENCIONALMENTE en lo que estamos viendo. Y luego está la palabra "GRABADO". En hebreo la palabra usada es haqaq, que significa marcar, inscribir, retratar; Algunos podrían decir, una foto de ti y de mí grabada en las manos de Dios.
¡El amor de Dios es tan poderoso que estamos cada uno grabado en las Palmas de las Manos de Dios POR SIEMPRE! Dios me ha grabado no mi nombre, sino todo lo que soy: mi persona, mi imagen, mi caso, mis circunstancias, mis pecados, mis tentaciones, mis debilidades, Mis deseos, mis obras, mis dudas, los momentos en que carezco de fe, mi dolor, mi TODO, TODO LO QUE ME PREOCUPA. Es como Dios diciendo: "¡Te he puesto  aquí delante de mí para recordarte!" (Charles Spurgeon)
Ahora que sabemos que Dios nos ha grabado / tatuado en su mano, a causa de su profundo amor por cada uno de nosotros … cierra los ojos e imagínate estr envuelto firmemente y escondido, escondido en la palma de la mano infalible de Dios.  Ningún enemigo puede encontrarte; Estás escondido como en una hendidura de una roca. La mano de Dios es más que suficiente para mantenerte en tu tiempo de angustia. Y, como un recordatorio, tu imagen está grabada permanentemente en la palma de Dios. Juan 10:28 dice: "Nadie los arrebatará de mi mano". NINGUNO DE NOSOTROS, sin importar nuestra inmigración o estado migratorio, nuestras preferencias sexuales o nuestra nacionalidad.
Oración: Eterno. Silencio de quien vienen mis palabras; Interlocutor de quien surgen mis preguntas; Amante de quien todos mis amores vienen;  turbador en quien solo encuentro mi descanso; Misterio en cuyas profundidades encuentro sanidad; Abrázame ahora en tu presencia, Restaura en mi tu paz; Renuevame a través de tu poder; Y  simientame en tu gracia. ¡AMÉN! (Ted Loder, Guerrillas of Grace – "Ground Me in Your Grace")
The Rev. Dr. MARITZA A. DE GONZALEZ es Co-Pastor de Manantial de Gracia "Spring of Grace" en West Hartford, CT.  Ella tambien sirve en el Equipo de Liderazgo del Proyecto Encuentros de Gracia y Bienvenida – UCC.
---
Related News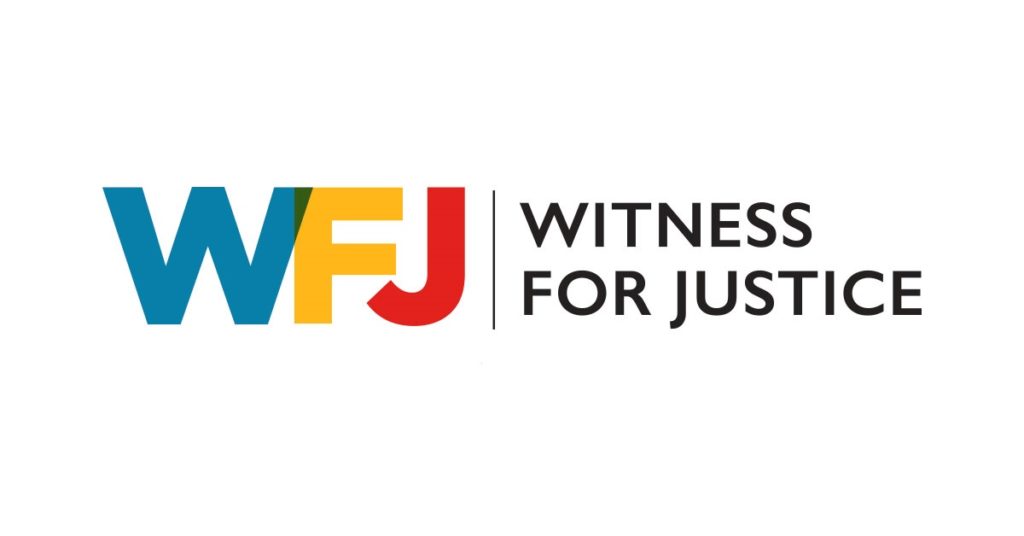 Over the past month, our nation has been anxiously watching the "debt ceiling" tug of war...
Read More