United Church of Christ clergy hold service of blessing at Planned Parenthood
In the wake of new state legislation and Trump administration policies restricting the reproductive rights of women, a group of clergy and lay people attending the United Church of Christ's General Synod traveled to a Milwaukee Planned Parenthood clinic after worship on Sunday to join its staff in a service of blessing and solidarity. 
The gathering reaffirmed the denomination's long history of support for reproductive choice for women and for health care providers delivering the full range of services to their women patients.
The Rev. Traci Blackmon, a trained nurse and the UCC associate general minister of Justice and Local Church Ministries, assured the participating Planned Parenthood staff members that "the UCC stands with you."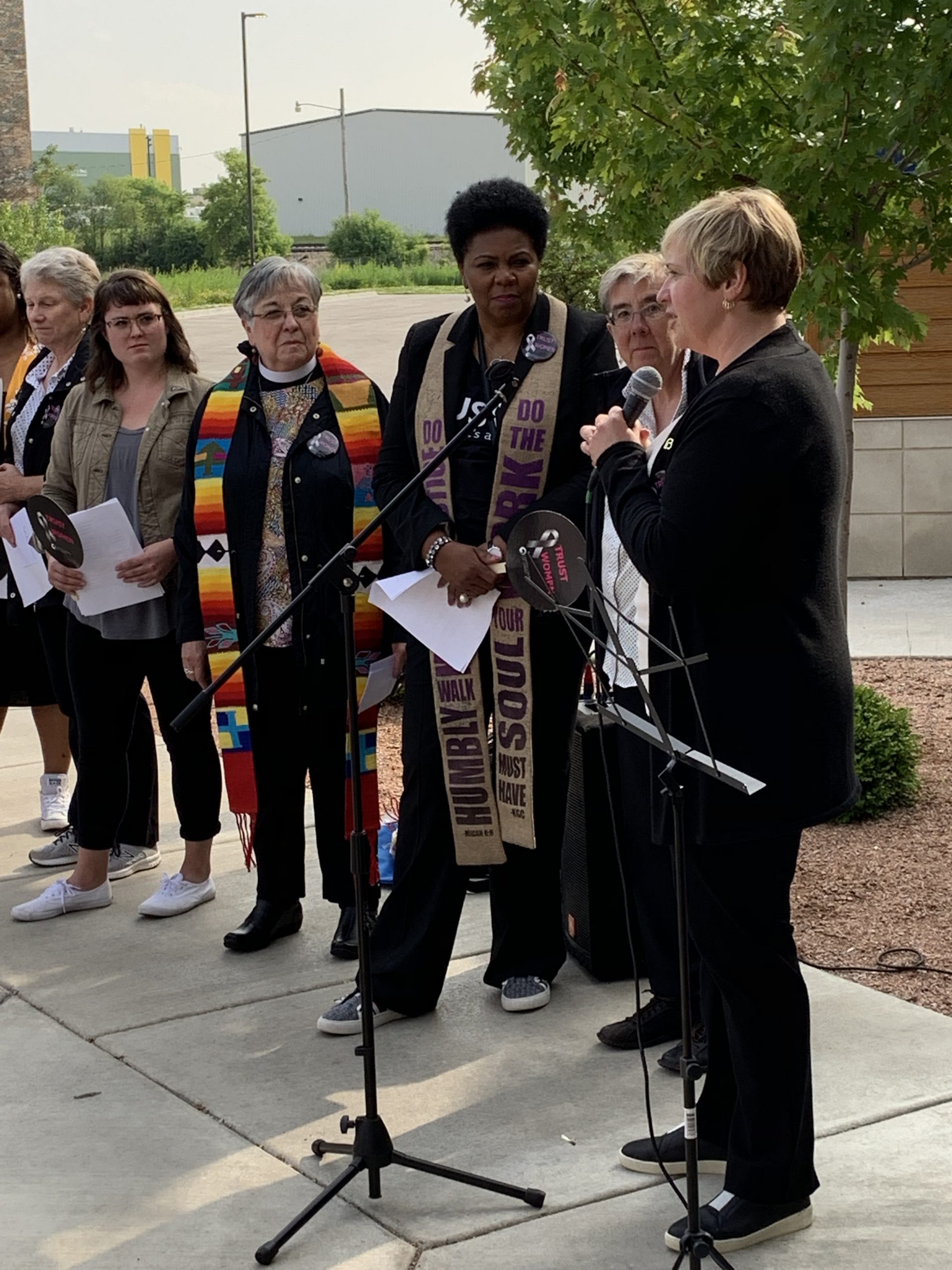 Referring to the new restrictions, Blackmon asserted, "This is not about reproductive rights. This is about controlling women. This is not about saving lives. It's about controlling women. It is not about children. It is about controlling women. If it were about children, we would have the same amount of energy at the border right now. If it was about children, we wouldn't have children being hungry at night.
"This is a fight for a woman's right to be," she concluded, " and we will not go back."
Tanya Atkinson, president and CEO of Planned Parenthood of Wisconsin, said she would not "be able to find the words to express how meaningful it was" to her and her colleagues to have UCC faith leaders join them on the "sacred ground" of the clinic. She said "that as a person of faith," it was painful to her to "have faith used against us."
Atkinson expressed her appreciation to the Rev. Andrew Warner, the former pastor of Plymouth Church UCC in Milwaukee, for the help he provided in establishing a group of clergy called the Faith Caucus for Women's Health. The religious leaders are visible supporters of women's healthcare access and reproductive justice. Warner now serves as director of development for the Wisconsin Conference and as a generosity outreach officer of the national setting. Anne Romand, a member of First Congregational Church in Oshkosh, Wisc., who serves on the board of the state organization's advocacy arm, joined the Synodgoers in attending the outdoor blessing service.
The Rev. Linda Jaramillo, chairman of the board of the Religious Coalition for Reproductive Choice and Blackmon's predecessor in Justice and Witness Ministries, said her coalition's mission boils down to two words: "Trust women."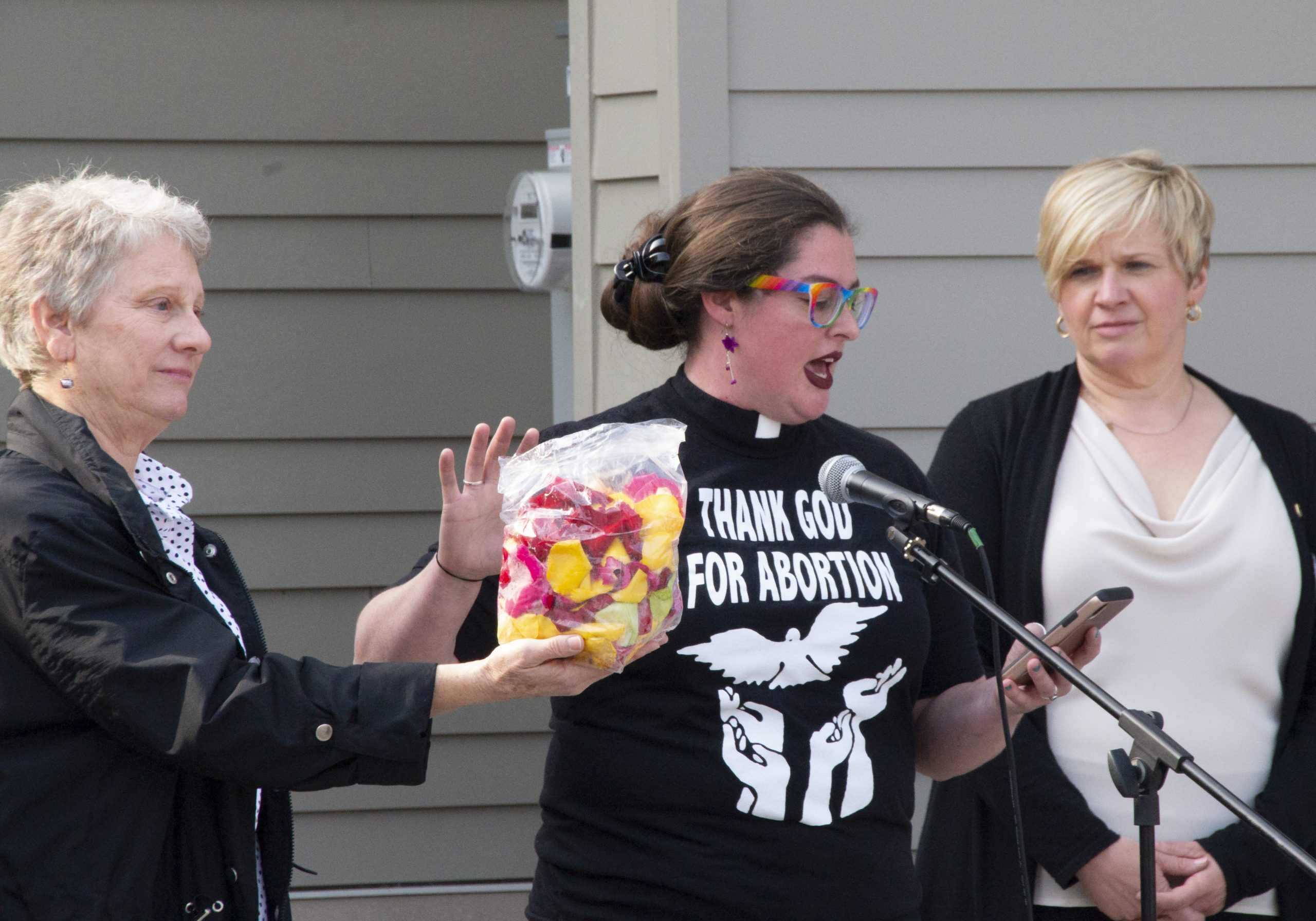 The spiritual time at the clinic, which was scheduled after the Synod's Sunday afternoon communion service,  included a responsive litany, the reading of testimonies from women who had turned to Planned Parenthood for medical services, and a prayer of thanksgiving, followed by the spreading of rose "petals of protection" around the perimeter of the site.
Among those in attendance was the Rev. Ginny Brown Daniel, conference minister for the Missouri Mid-South Conference; Missouri's legislature recently passed one of the country's most restrictive abortion laws in the country. Daniel said she was working with the Washington office of the UCC to support members in that state who wanted to advocate for reproductive rights.
Justice and Local Church Ministries has just issued an alert, calling on UCC members to support two Congressional bills designed to address the new restrictions. The Women's Health Protection Act of 2019 (HR 2975 and S 1645) would, in the words of its sponsors, protect a woman's ability to determine whether and when to bear a child or end a pregnancy, and protect a health care provider's ability to provide reproductive health care services, including abortion services.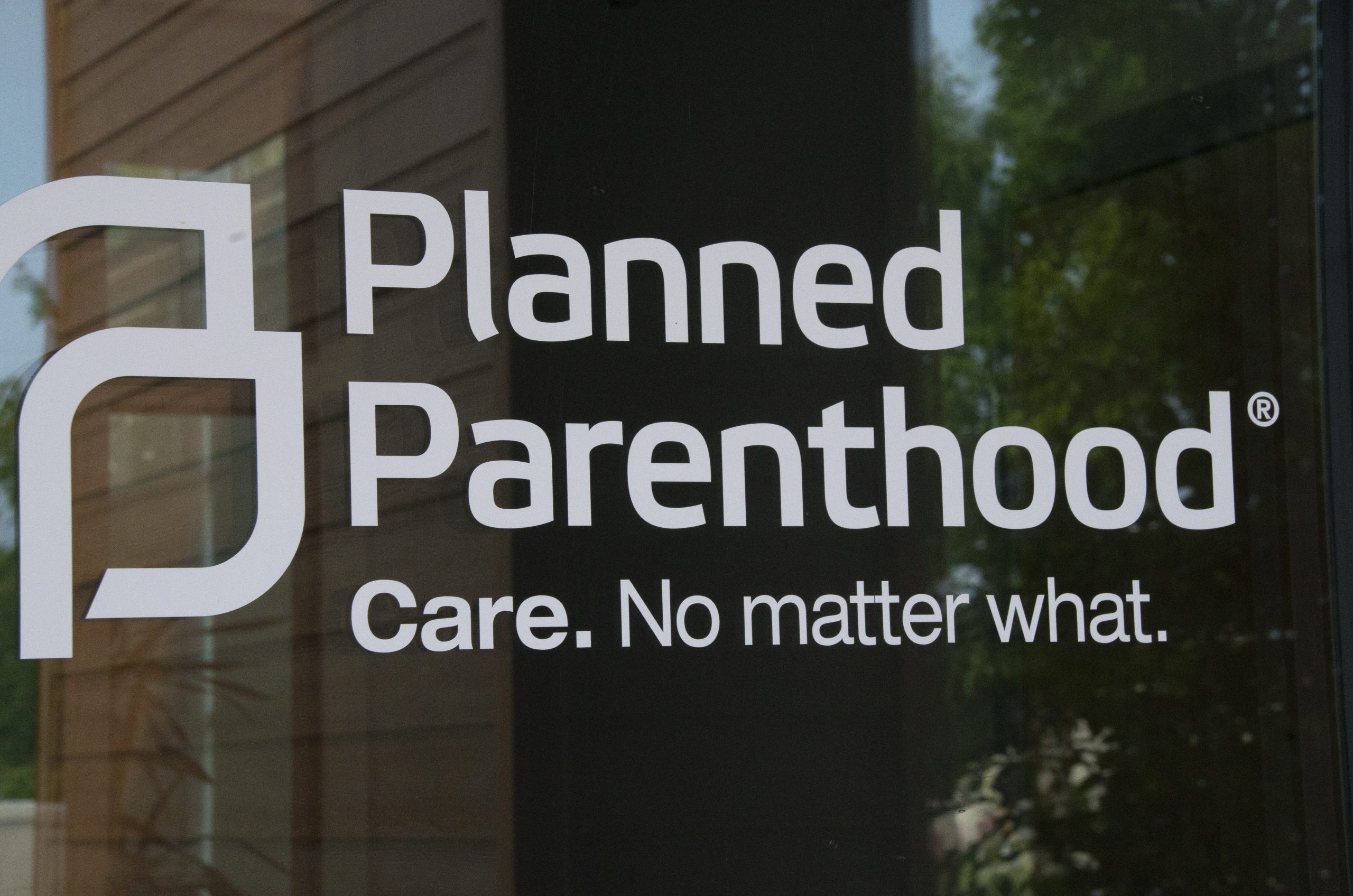 Visitors to the JLCM booth in the General Synod Exhibit Hall could generate email messages to their Congressional representatives in support of the bills. Advocates can also access the petition here. JLCM also distributed postcards, with the theme "Trust Women: Women's Bodies Are Not Battlefields," to be addressed and mailed to state legislators.
The long struggle on behalf of women's reproductive rights was underscored by participating UCC leaders who had worked on the issue for decades. The Rev. Bernice Powell Jackson, who had preceded Blackmon and Jaramillo in their positions, closed the gathering with a benediction. "We are reminded that the road to justice is a long road, with many ups and downs," she said. It is not a sprint, but a marathon. . . . We must be vigilant, and we must teach our young people that they must fight."
Sara Fitzgerald, a Synod newsroom volunteer, is a member of Rock Spring Congregational United Church of Christ in Arlington, Va.
---
Related News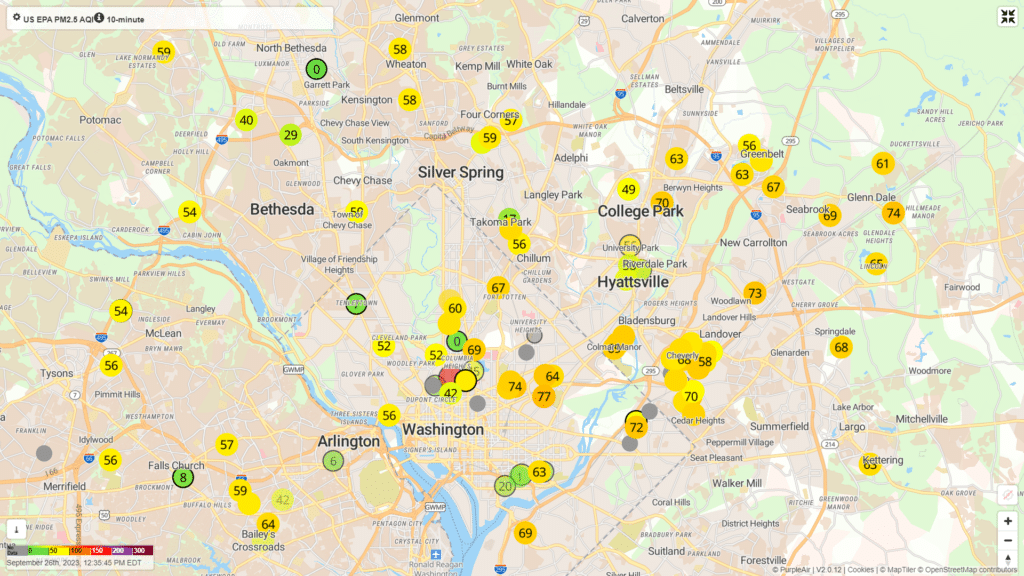 This summer, the United States experienced some of the worst days for wildfire pollution in...
Read More