United Church Funds endowment aids 66 Members in Discernment
A scholarship committee of United Church Funds has earmarked $160,000 from a $6-million endowment to assist UCC Members in Discernment this year, with another $125,000 pledged for continuing education of clergy serving as authorized ministers in the 2015-2016 academic year. The Richard & Helen Brown Scholarship for Pastoral Education has supported United Church of Christ Members in Discernment on their path toward authorized ministry since 2001.
After reviewing applications from MID's attending 28 different seminaries, the Brown Endowment Committee selected 66 recipients — including two individuals who are preparing for Authorized Ministry — as the newest class of Brown Scholars. 
"The big difference this year is the committee decided who would become Brown Scholars. In the past, the scholars were named by [Council for Racial and Ethnic Ministries] and the seminaries," said Nelson Murphy, UCF's Brown Scholarship administrator. "But that led to a large group of Members in Discernment not being qualified because they didn't go to a UCC seminary. And because we were focused on Members in Discernment instead of just seminarians, it meant we could name Brown Scholars who are preparing for ministry through some alternate path—not necessarily through seminary." 
The scholarship helps people like Wilfred Moore, a seminarian at Chicago Theological Seminary who started a Las Vegas church in 2008. But with such a young church that couldn't afford to pay him a stipend, Moore had to rely on income from his former career as a teacher and was a bi-vocational minister until the congregation became stable.
"Without the help, I could not go to seminary," said Moore, the senior pastor at Abundant Peace UCC, an inclusive and multicultural church that has grown to 103 members. "We are just now getting to a place where I could leave and they would be OK." 
"[The scholarship] goes to my tuition, and I just love the place. I could have gone to different seminaries, but my colleagues and professors are wonderful," Moore said. "[Former UCC General Minister and President] John Thomas has been a godsend, because his class took me through every step of church ministry—all the day-to-day things."
Moore said he still has to hunt for more tuition money for the fall semester, but the Brown Scholarship gives him a critical start. "I couldn't be at this point without the scholarship, and I couldn't have done it without the UCC," he said.
Moore was one of the 76 candidates in the pool for the 2015-16 academic year, with more than half of those from the six UCC seminaries, and 3 percent from approved alternative programs. Women applied in greater numbers than men, receiving 6 out of every 10 scholarships, and the Brown Endowment Committee said it was pleased to see a growing number of applicants who self-identify as transgender. Ethnically, almost three-fourths of the recipients are Euro-American, while 14 percent are African-American and 7 percent are Native American.
"They have superior academic accomplishments—they're 'B' students or better. The other thing that stands out is that by far a majority of them are in their early careers, coming right out of college to seminary," Murphy said. "We have a group of bright young seminarians who are in their 20s, and it's a bright sign for future of the church."
The scholarship was opened to anyone interested in financial assistance to help cover their seminary tuition and other educational costs. The endowment committee decided to distribute the endowment to groups of clergy to support their educational paths. 
"We hope next year it will be a larger percentage of Members in Discernment, because that's where the future lies for many churches that cannot afford full-time clergy," Murphy said.
---
Related News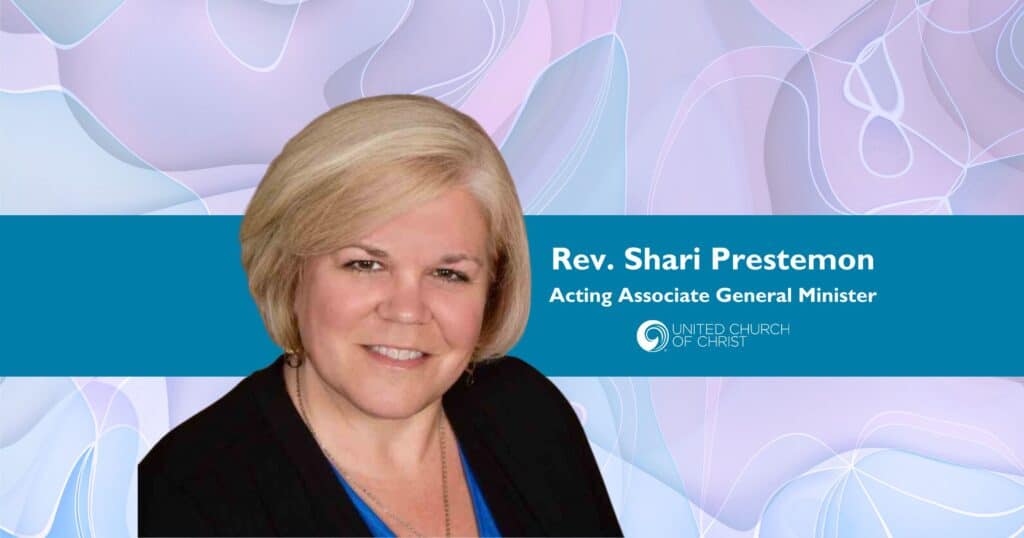 A new United Church of Christ national leader has been called. The UCC Board voted in a...
Read More