UCC hosts initial gathering for grassroots partnership on community-police relationships
In downtown Cleveland, home of the United Church of Christ's national setting, a grassroots partnership between religious leaders, community activists, and the police is beginning to take root.
Thursday, Amistad Chapel UCC hosted the first of many community-wide discussions on improving the relationship and the dialogue between local law enforcement and the public. The Sept. 3 conversation in the chapel on the street level of the denomination's national office outlined initial steps aimed at starting community-police enrichment training in the next calendar year.
About 25 people from the Cleveland area attended, including three UCC national officers, and four current and former law enforcement personnel from the city to discuss positive links between the police and community, and how to improve that relationship.
"If people are listening to each other and know what is going on, the relationship works better," said the Rev. Bob Chase, founding director of Intersections International, a multicultural and multiracial social justice initiative founded by the Collegiate Church of New York City.
This meeting came about after several performances of Uniform Justice at three Cleveland venues (Mount Zion UCC, Trinity Cathedral and Near West Theatre) during General Synod 2015. Uniform Justice, a multi-state stage tour, is a story about an urban neighborhood where community members and police officers come together to seek solutions to the violence in their streets. The goal of the play is to foster a positive connection between the people and police.
"It seems like the only news [about the police] that makes news is bad news," said Cleveland Police captain Keith Sulzer. "We've donated two tons of food to feed the homeless, we unveiled a Free Little Library in four of our stations — to promote literacy and interaction in our lobbies — and the UCC shared dozens and dozens of its cookies [from General Synod], which we gave to officers to distribute to the community."
The Rev. J. Bennett Guess, a UCC national officer, suggested a relationship based on performing arts, which has seen resurgence in the area in recent years. "We could build a narrative on how Cleveland can be a national leader in police community relationships using theatre —we have so many in Cleveland and so much talent here," he said.
Others in attendance agreed that outreach to Cleveland youth made sense, to teach them how police do their jobs and help young people understand their roles in creating safe neighborhoods. There was also talk of bringing back another series of Uniform Justice performances to reach a broader audience.
The need to move away from measuring police statistics — such as tickets and arrests — to find ways to measure community engagement was also discussed.
"We have to get away from that," Cleveland Police Commander Ellis Johnson said. "But we really need to change what we measure, by holding the community accountable in this partnership to know if their perceptions are changing."
The process that began Thursday in Cleveland will model one that played out in Memphis, Tenn. A lot of dialog between the police and the community fostered the creation of Uniform Justice and its first performance in 2014. From there, further conversation and interaction, with Intersections working with law enforcement and community members to train local police in conflict resolution, to increase communication to build trust — breaking the perception of us versus them — thereby reducing retaliatory violence.
"It took about two, two-and-a-half years in Memphis, and it's usually a nine- to 18-month process," Chase said. 
The process worked, and perceptions changed. A Department of Justice study found that there was a measurable change in the number of retaliatory violence incidents in Memphis, while police-community relations improved, with the public cooperating more with law enforcement and fewer unnecessary arrests. Since the study came out, Chuk Obasi, the writer and director of Uniform Justice, said that other police departments have requested the training process.
Obasi sees the process as a way to foster trust and cooperation, by increasing interaction between the police and community which leads to healthier communication. But the people of Cleveland will have to drive it to ensure its success. Said Chase, "This has to be your responsibility."
---
Related News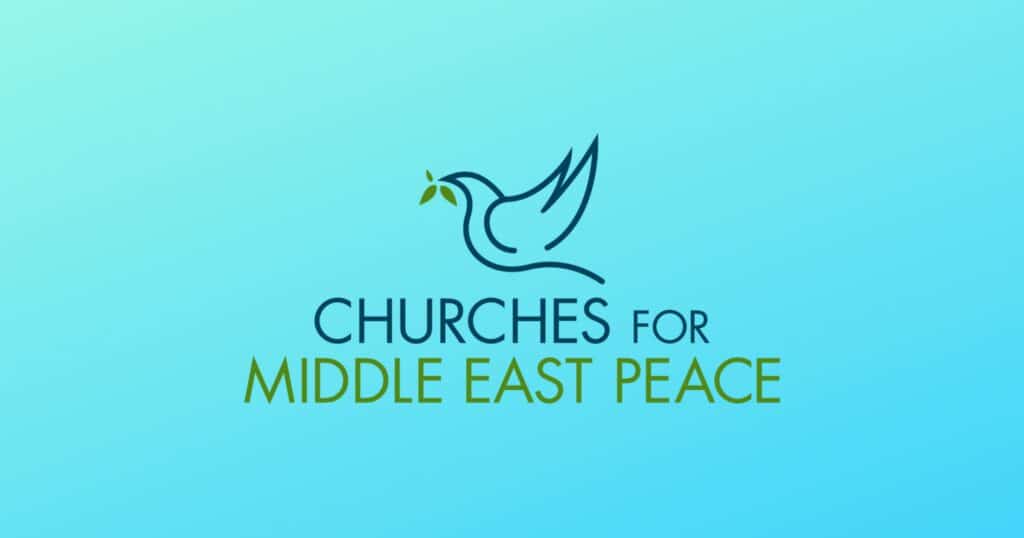 The following statement was issued Dec. 2 by Churches for Middle East Peace (CMEP), of which...
Read More