UCC youth invited to UNITE! at NYE 2020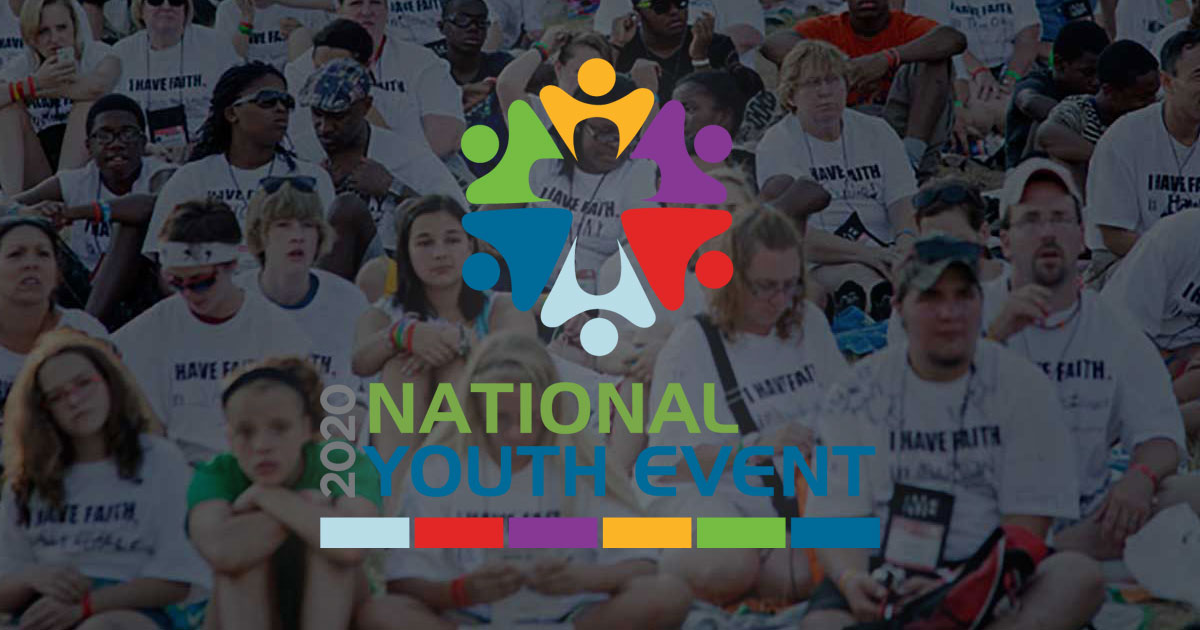 Youth from across the United Church of Christ are invited to UNITE! at this summer's National Youth Event (NYE), July 22-25 in West Lafayette, Ind. The quadrennial event centered on the four pillars of faith, leadership, service and social justice is returning to the campus of Purdue University, with registration for groups now available on the NYE website.
The gathering, open to young people who have completed grades six through 12, got its start in 1980. This year's planning team, which includes UCC national staff from different ministries and conference and local church volunteers, is led by Local Church Ministries Faith INFO (Faith Education, Innovation, and Formation) clergy and youth ambassadors. All have been focused on building on the wisdom learned from past events while opening up to new ideas and embracing new leadership.
"The 2020 NYE is a new experience for those of us on national staff who are leading, so there is a sense of freshness and a willingness to do something new," said the Rev. Trayce Potter, minister for youth and young adult engagement. While that leadership continues to respond to the Still Speaking God, "listening to the voices and passion of today's youth has helped us shape this event. We have been intentional about hearing from our youth ambassadors throughout the process so that this is really an event shaped by youth for youth to be able to use their individual and collective voice today to speak to the church and society."
The planning team has crafted a number of "Be the Church" small group conversations and more than 60 workshops. Team members are setting up several service projects on site and brainstorming about others youth groups can do on the way to NYE — all part of the growing and expanding vision to immerse young people in the work of the church.
"Though we are offering the kind of accompaniment and responsive projects that youth groups can replicate at their home churches – such as assembling meal kits for the food insecure – it is really our hope and prayer that youth will have unique encounters at NYE and enter into ongoing movement work towards a just world for all," said the Rev. Tracy Howe Wispelwey, minister for congregational and community engagement. "Our theme, UNITE!, comes from recognizing the power of people coming together in the Gospel as well as our recognition of the presence of the living God in youth-led justice movements of our day."
"We are expanding service projects to include things like nonviolent direct-action training, and the continued emphasis on faith in action," said the Rev. Chris Davies, Faith INFO team leader. "I would also point to the growing youth-led climate movement, and our attentiveness to be accountable to the goals within it."
That attentiveness to creation justice prompted planners to try to create a plastic-free event.
"Plastic is an environmental and a spiritual crisis," Wispelwey said. "It reflects a deep engagement by the youth around climate issues as well a demonstration that another way is possible."
"While escaping plastics and other harmful materials in totality isn't possible," Potter said, "we have thoughtfully considered the swag we will hand out, how much paper we will use (for printing). Attention to the environment even influenced the choice to host the event at Purdue because of their commitment to using ethically raised food and sustainable food and farming systems."
The attentiveness to be youth-driven also applies to the dozen artists and speakers presenting at NYE.
"We had an extensive nomination and review process involving our youth ambassadors," Wispelwey said. "We are really excited to be hearing from a really diverse group of artists and speakers who are at the front of the issues we are engaging and able to speak to how faith and being part of the UCC forms them and sustains them."
During their time together at Purdue, the emphasis will be on community. Each attendee, from adult sponsors to youth group leaders to the participating young people, will be asked to sign a statement of covenant based on Matthew 22:36-39: "Love the Lord your God with all your heart and with all your soul and with all your mind. This is the first and greatest commandment. And the second is like it: Love your neighbor as yourself."
"We believe it is important that NYE participants are as present as possible," Potter said. "By refraining from certain behaviors, and embracing others, it puts our youth and adults in a space to hear from God, neighbor and themselves."
The cost for National Youth Event is $375 per person, which covers event registration, housing and meals on campus. Learn more about the event and register here. Sign up for the NYE Newsletter to keep up with the latest news about the event, which is expected to draw 2,500 young people to Purdue. #UCCNYE2020
---
Related News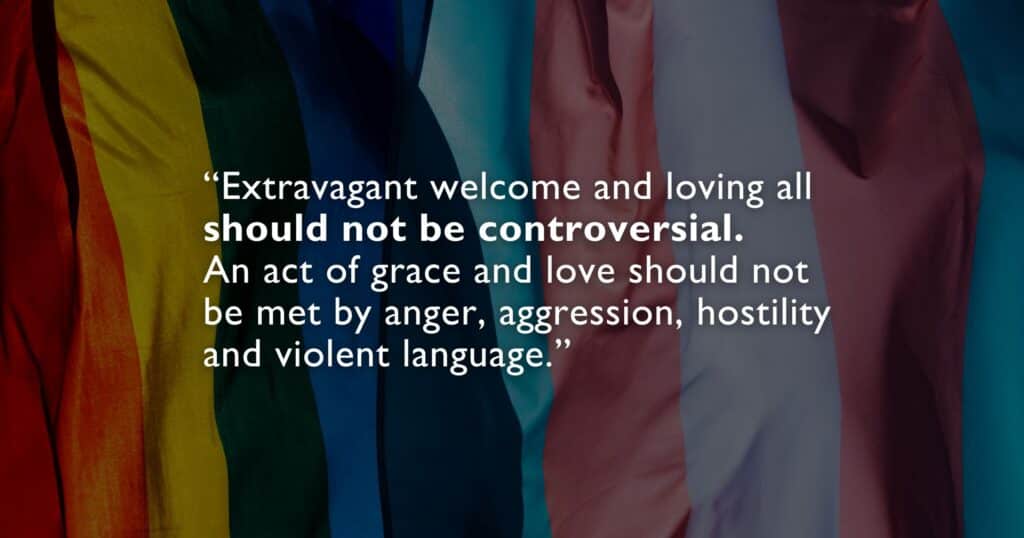 The United Church of Christ National Officers and the Conference Minister of the South Central...
Read More