UCC to offer radical hospitality at Women's March on Washington
When hundreds of United Church of Christ advocates get ready to march in the streets of Washington, D.C., this week in fulfillment of the church's continual mission to love its neighbor and to honor its vision to create a just world for all, a congregation in the heart of the nation's capitol will be ready to welcome them with radical hospitality. 
UCC members traveling to D.C. for the Women's March on Washington on Jan. 21, the day following inauguration, are invited to stop by First Congregational Church throughout the day to warm up, grab a snack, connect with friends or spend a quiet moment in reflection. Though the UCC isn't officially endorsing the Women's March, denominational leaders believe that this is a time of great challenge and importance for local communities, for the nation and for the world. 
"The convergence of all these issues — from women's rights, affordable housing to anti-racism and white privilege — is focused at this moment in D.C., and this is an opportunity to draw on all those issues," said the Rev. Syd Fowler, pastor of First Congregational UCC, which is co-hosting the day of welcome in conjunction with the Potomac Association of the Central Atlantic Conference UCC and the UCC Washington Office. 
Fowler and Sandy Sorensen are expecting about 250 UCC participants to attend the morning breakfast and prayer commissioning service, and more people could stop by during the day. 
"I'm really excited about this model of partnership between a local congregation, First Church, the Potomac Association and our national office in D.C.," said Sorensen, director of the UCC office on Capitol Hill. "It's a great model of how we can work together as the United Church of Christ in other times and places. The outpouring of interest and support has been fantastic and amazing, and the people planning to come are thrilled to have a place to gather with other UCC people." 
The march, the day after president-elect Donald Trump is sworn into office, was first organized in response to the sharp political rhetoric that reverberated during the recent campaign and as a demand for equal rights for women. With about 270,000 participants expected, it has grown to encompass a host of values at the heart of the UCC. The march starts at 10 a.m. (EST), beginning at the intersection of Independence Ave. and Third Street S.W. 
The First Church event is "a response to the Women's March, and also a response to this cry for justice and compassion and lifting those who are put down and weary," Fowler said. "It's really a stand and an action to move beyond looking down at people, and instead to look up to take action… Because of where we're located, it felt like the logical place to do this. It's been the history of [the UCC] to impact what goes on at Capitol Hill. It's a moment of this larger gathering in the city."
The excitement of the Saturday march will spill over to Sunday worship at First Church when it "celebrates the role of women in our own congregation," Fowler said. "There is lots of energy into that service as well, all part of this deep feeling of wanting to respond." 
The UCC is offering hospitality in an additional way, with several capitol-area families planning to host UCC advocates traveling to Washington, D.C., for the march. There are also numerous "Sister Marches" taking place in different regions of the country — solidarity events in various cities — with UCC clergy and congregants planning to line up to put their faith in action.
Said the Rev. Davida Foy Crabtree, former Connecticut Conference minister who is planning to attend the march, "Our UCC witness that day should be powerful and broad – so grateful to the Washington Office for its leadership and the Potomac Association for its hospitality!"
"There are so many different kinds of gatherings and witness, and its really notable that people want to come together to be the UCC in this moment — what it means, we don't know yet, but we can see where that leads us to be called to do in the coming weeks and months and years," Sorensen said. 
Share your experience of the Women's March on Washington for use on UCC social media, or with UCNews.
Email photos to socialmedia@ucc.org. Please include who is pictured in the photo, what is happening in the photo, and if applicable, your affiliation with the UCC. Message us photographs or video footage (one minute or less) on our Facebook account. Tag us in your posts on Twitter using @unitedchurch and and on Instagram using @unitedchurchofchrist. For other ways to share, or to print a sign to carry with you, check out the Women's March page for information.
---
Related News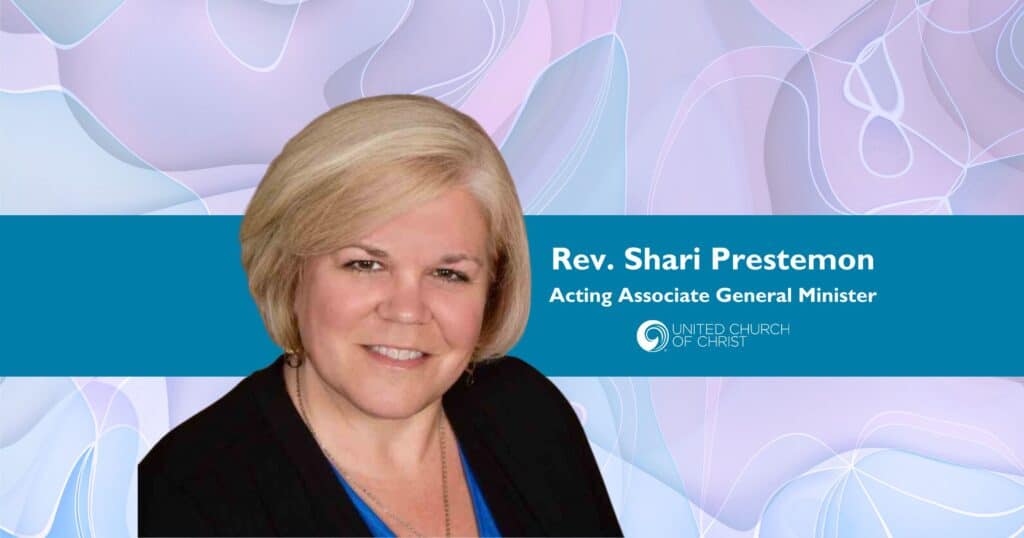 A new United Church of Christ national leader has been called. The UCC Board voted in a...
Read More