UCC seeks help from churches to replenish CWS storm supplies
In preparation for this year's heavy storm season, United Church of Christ Disaster Ministries is turning to church congregations to help overcome a shortage of much-needed cleanup buckets, stocked with essential supplies that are used after a natural disaster strikes.
UCC Disaster Ministries is offering congregations matching grants of up to $250 as an incentive to assemble Church World Service kits — in particular, the CWS Emergency Cleanup Buckets in short supply. A heavy demand for buckets in 2016 has brought CWS's stockpiles down to only 900 to begin the year.
Members of the denomination can assist disaster relief efforts by pre-assembling various kits that are warehoused by CWS, ready to be shipped at a moment's notice when the need arises. The Disaster Ministries team is hoping the financial aid offered to congregations will kick start a church-wide effort to restock these much-needed supplies.
"For families that have lost everything, CWS Emergency Cleanup Buckets and other CWS Kits are more than just relief supplies, they are an expression of love and symbol of hope for the future," said Zach Wolgemuth, UCC Disaster Ministries executive. "It's energizing to see congregations engaged in hands-on ways, reaching out to people they will likely never meet."
Celesta Bridgeforth of Athens, Ala., remembered the grief of losing her home to a tornado in 2011.
"We received a CWS Emergency Cleanup Bucket at that time," she said. "It wasn't a million bucks but it was nice, convenient and timely and sure did help when I'd lost almost everything and didn't know what was going on."
The need for cleanup buckets was substantial last fall in North Carolina, where the UCC ordered 1,000 CWS buckets for the Red Cross to help the residents of Lumberton and Warsaw affected by flooding. Those supplies helped families clean out their homes enough to assess the damage, muck out and tear out ruined drywall.
CeCe Williams, a Red Cross warehouse manager, said, "It's a crucial stage in their recovery from the flood. We are so grateful to our partners who are supporting our communities. Without them, we would not be able to help the great number of people in need."
This is the third year UCC Disaster Ministries has offered the matching grants. The ministry will fund participating and qualifying congregations up to $250 per congregation on a first-come, first-served basis to the first 200 congregations that raise $250 in cash and in-kind gifts for kits.
Emergency Cleanup Buckets are the most challenging buckets to assemble, because they are larger, more expensive (about $75 worth of items), heavier and more costly to ship. But they have the highest demand, especially when storms and floods are more prevalent in the spring and summer.
One possible way to offset the cost of shipping is to drop off completed kits and buckets at one of 50 drop-off locations in the eastern part of the U.S. Attendees to this summer's General Synod in Baltimore are also encouraged to drop off their buckets at a nearby CWS warehouse in New Windsor, Md.
Of the 14,000 buckets distributed by CWS last year, UCC congregations provided 2,500 of those. "Working together has always been at the heart of who we are and when we are able to share resources across the denomination it strengthens us and our witness in a hurting world," Wolgemuth said.
More information about directions, how-to videos, a list of supplies that each bucket must contain and the list of CWS kit depots is available online. 
To apply for a grant, visit the UCC website.
---
Related News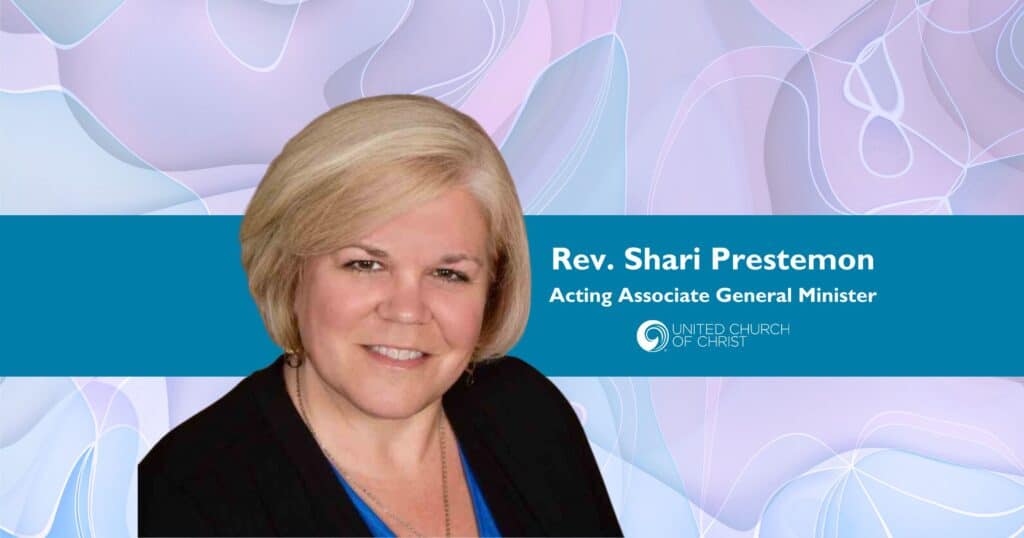 A new United Church of Christ national leader has been called. The UCC Board voted in a...
Read More