UCC Racial Justice Ministries kicks off 2020 All Church Read with March 26 webinar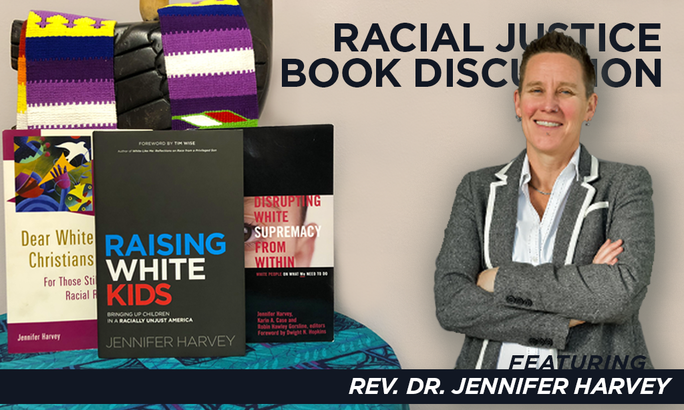 United in Christ's love, a just world for all. That's the vision of the United Church of Christ. But to create that just world for all, one must dismantle racism. UCC Racial Justice Ministries, which offers resources and tools to assist that work, is sponsoring a 2020 All Church Read to address the issue of racism and whiteness, using the books of Jennifer Harvey.
"Jennifer's books are a testament to what the Christian Church needs to be reading and studying in order to create a racially just world," said UCC Minister for Racial Justice, the Rev. Velda Love, in an invitation to a March 26 webinar that will begin this book discussion.
The Rev. Jennifer Harvey is a theologian and author of three books on racial reconciliation. A professor of religion, Harvey serves as faculty director for the Crew Scholars Program at Drake University. Through her writing, preaching, teaching and speaking she invites other white people to take an introspective look at the myth of whiteness as a way to dismantle the reality of white supremacy.
Her most recent books are "Raising White Kids: Bringing up Children in a Racially Unjust America," and "Dear White Christians: For Those Still Longing for Racial Reconciliation," which will be the focus of the All Church Read. She has also written "Disrupting White Supremacy from Within: White People on What We Need to Do" and "Whiteness and Morality: Pursuing Racial Justice through Reparations and Sovereignty."
"'Dear White Christians' is a must-read," said Lisa Sharon Harper, former chief church engagement officer of Sojourners and founder of Freedom Road. "This kind of unflinching analysis is both rare and powerful. Through thorough analysis coupled with prophetic vision, Harvey decodes the mystery of the failure of the 'racial reconciliation' movement and offers clear direction forward toward the repair of our racialized society. All seminarians and pastors should read this book. And if every person in the pews of white churches read Harvey's love letter to them, then nation might actually have a chance to realize Dr. King's vision of the beloved community."
On Thursday, March 26, from noon to 1:15 p.m. EDT, Harvey will participate in an interactive discussion of this book, hosted by Love.
"I believe those who profess faith in Christ and allegiance to Christianity must take responsibility for aligning themselves with truths and not myths," Love said. "White skin pigmentation does not equate to a superior race or people group. God did not create superior people groups. One cannot claim to believe and follow Jesus while idolizing white skin privileges, ignoring racist behaviors, and remain silent when sisters and brothers of African and African American, Arab, Asian, Palestinian, South and Central American, Latinx, and Afro Caribbean descent are violated, insulted and invalidated."
Love is inviting all of those interested in participating in the conversation to register for the live video conference, to be held via Zoom. Credentials will be sent to registrants during the week of March 23.
Love is working on a free downloadable study guide for "Dear White Christians" that will be available before the March 26 webinar. A "Raising White Kids" study guide can be found here. Harvey's books are available for purchase at Amazon. Harvey and Love are urging interested UCC congregants to invite other members of their communities to join in, and to bring questions and comments to the conversation.
"We hope to give folks some concrete tools, suggestions and galvanize folks to recognize the urgency of dealing with the white relationship to racism—and to make sure the white folks learn that they must and CAN prioritize growth and antiracism capacity-building," Harvey said.
"Restorative justice means celebrating humanity's rich cultures and diverse ethnic legacies and backgrounds, spiritual traditions and expressions of faith. Racial justice demands Christians actively, boldly and without reservation participate in dismantling racism—structural, systemic, institutional and individual," Love said. "Please mark your calendars to join us for a discussion of these issues on March 26."
Register today for the webinar here. And bookmark this page for further details.
For more information contact Rev. Dr. Velda Love, Minister for Racial Justice, Justice and Local Church Ministries United Church of Christ, email Lovev@ucc.org (216) 736-3719.
---
Related News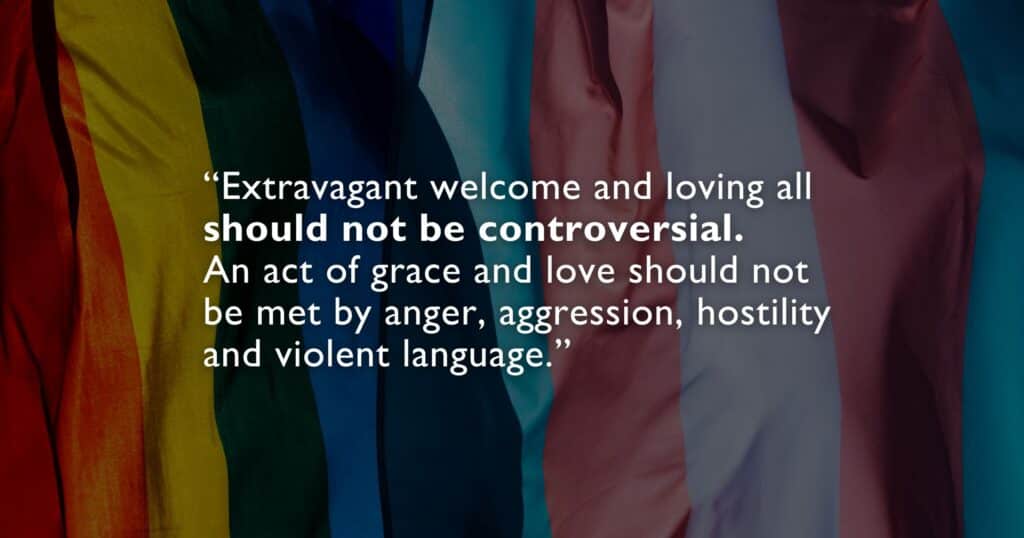 The United Church of Christ National Officers and the Conference Minister of the South Central...
Read More