UCC president, D.C. minister call on RNC to snuff out hate speech during convention
In an effort to smother hate speech and anti-Muslim and anti-LGBTQ rhetoric, United Church of Christ General Minister and President the Rev. John Dorhauer, joined by the voices of U.S. military veterans, Muslim and LGBT rights leaders, challenged political party leaders to turn the tide of bigotry and discriminatory remarks on the campaign trail, starting with the upcoming Republican National Convention next week in Cleveland.
"My childhood heroes fought against racism and taught me to love all people. Now my grandchildren are exposed to politicians and community leaders who spread racism and hatred," Dorhauer said. "The message of love and inclusion ought to stand at the core of who we are as a nation. It sickens me and hurts my sense of civic pride to know that those who stand so opposed to the gospel message of acceptance can still run for elected office and hope to win. In my office as the General Minister and President of the United Church of Christ, I will do all in my power to call out race hate as evil, and to actively pursue a racial equity that still eludes us in America." 
Speaking on the steps of Cleveland City Hall on Tuesday, July 12, the group warned that it is not sufficient for political leaders to reject hate speech after the fact, and that allowing such language at a time when it will be heard across the country amounts to enabling hate speech and violence.
The Rev. Ron Stief, UCC minister and director of the National Religious Campaign against Torture, said that faith leaders asked both political parties "to make an explicit, and public commitment to join us in working against anti-Muslim bigotry and discrimination against religious minorities in the United States. And today, I expand that call to ask the RNC to work with us to call out and challenge hate speech against our brothers and sisters in the LGBTQ community or any disparagement of racial ethnic persons during the RNC convention, which is to begin here in Cleveland in just a few days." 
Speaking on behalf of thousands of veterans who saw combat in Iraq, Afghanistan and Vietnam, Jonathan Hutto, an Iraq War veteran with the U.S. Navy, said he is "appalled by the current spate of bigotry, racism and hatred in this nation… All people should be able to live their lives without fear of being targeted for their sexual orientation or gender expression, their faith, or the color of their skin." 
"Fear-mongering endangers our national security and gives rise to hatred and racism that play into the hands of an enemy that wants to convince Muslims around the world that the West, led by the U.S., hates them, and that joining ISIL or similar organizations is the only way to truly observe and defend their religion. We can never defend ourselves effectively by playing into our adversary's strategy, giving credibility to their recruitment propaganda. We endanger ourselves whenever we make that mistake," said Hutto, national field director of Veterans Challenge Islamophobia. VCI is an organization of military veterans who speak out against hatred and bigotry. The group is organizing a similar event before the Democratic National Convention in Philadelphia at the end of the month.
"Calls to ban Muslims from entering the United States and scapegoating of Muslim refugees, Mexicans and others are reprehensible. Such proposals to ban Muslims and wall off Mexicans are jingoistic, illogical, impractical and immoral," said M. Isam Zaiem, a board member and co-founder of the Council on American-Islamic Relations.
"Hate cannot hold against our right to be respected, our right to love, and our right to live freely," said Phyllis Seven Harris, executive director of the LGBT Community Center of Greater Cleveland.
Said Stief, "Both political parties have an opportunity to reverse the tide of bigotry in 2016. So stand for human dignity next week, Republican National Committee, abandon the temptation of self righteousness and exclusion."
---
Related News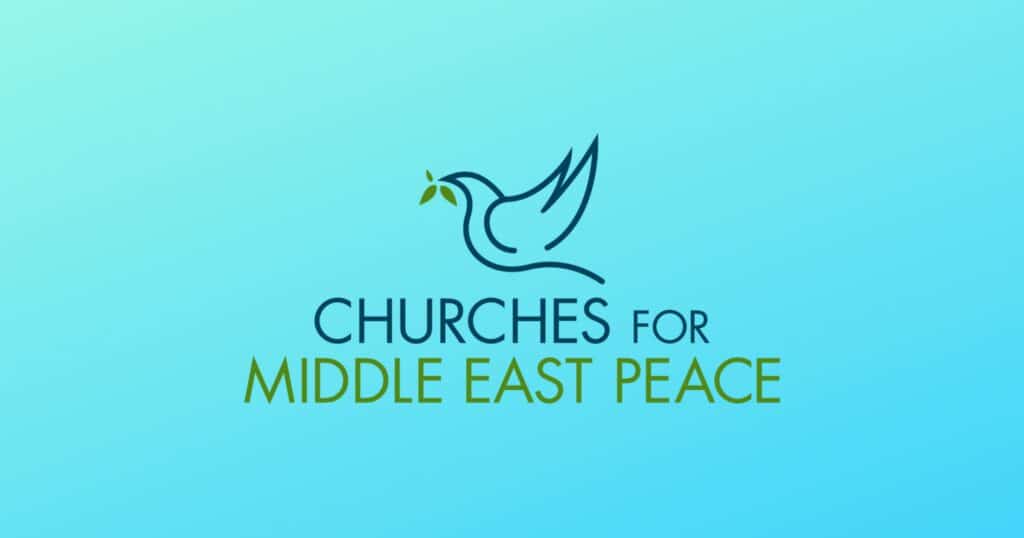 The following statement was issued Dec. 2 by Churches for Middle East Peace (CMEP), of which...
Read More