UCC President condemns violence spawned by political divide
The General Minister and President of the United Church of Christ is speaking out, condemning an attack on members of Congress Wednesday by  a lone gunman with rifle who injured several people at a ballfield in Alexandria, Virginia.
Republican lawmakers were practicing for a charity baseball game, scheduled to take place tonight at Nationals Park.  Rep. Steve Scalise, a legislative aid, a lobbyist and a member of the Capitol police force were shot. Officers returning fire killed the gunman.
"I am heartsick over the shooting in Virginia," said the Rev. John Dorhauer, UCC general minister and president. "In my mind, political partisanship disappears when violence like this erupts. We are living in and through a season in which the political divide is sharp – but violence is never an acceptable remedy for whatever frustration or anger one is feeling. We condemn this action with vehemence, and pray for the victims."
Majority Whip Steve Scalise, 51, of Louisiana, remains in critical condition, but is expected to recover from his injuries. The Capitol Police officers on the scene, part of his security detail, due to his high-ranking position in the House of Representatives.
In the city of Alexandria, a few churches opened their doors to the community last night as a place of solace and prayer.  A small United Church of Christ congregation, just a few miles from the baseball diamond where the shootings took place, is still processing a response.
"We, at Hope UCC and our city of Alexandria, were shocked and saddened by the violent attack on the congressional baseball practice yesterday," said the Rev. Amber Henry Neuroth, the church pastor. "We are in a strange position in that the violence happened in our physical neighborhood, but it was not perpetrated by a member of the local community nor were the targets members of our local community. So, we sit feeling vulnerable and confused about what to do next. We wonder how to move forward. Perhaps this incident, like so many others, is a call to expand how we define community. We cannot allow hatred and violence to stand no matter the circumstances. Our prayers go out for the victims of the attack, for the perpetrator, and for our community of Alexandria."
Read a reflection on the shooting: Love, reconciliation among enemies.
---
Related News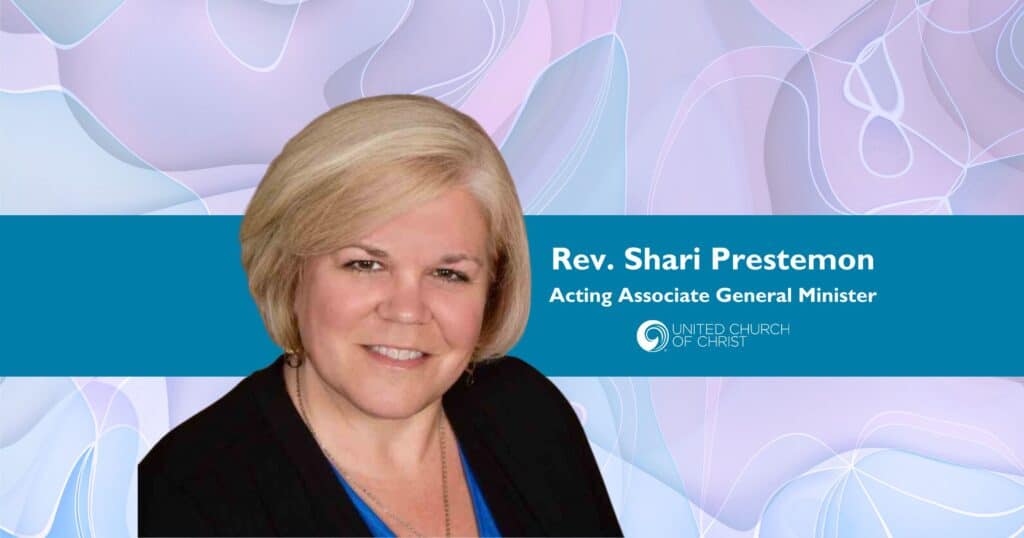 A new United Church of Christ national leader has been called. The UCC Board voted in a...
Read More