UCC poised to offer long-term assistance in Puerto Rico
The United Church of Christ Disaster Ministries and other relief agencies are poised to assist the people of Puerto Rico, in an effort to stem the unfolding humanitarian crisis in the U.S. commonwealth following the massive devastation left behind by Hurricane Maria five days ago.
The Category 5 hurricane, which has left more than $20 billion in damages, wiped out most of the communication on the island, and left many of Puerto Rico's 3.4 million people without access to clean water. Roads remain impassable, the power grid is decimated, cell towers are down and very little information is coming out of the country to families and friends on the mainland.
But UCC Disaster Ministries is reaching out through Global Ministries (the UCC-Disciples of Christ common overseas ministry) and FEMA for information and with the offer of recovery help.
"We stand ready to support our fellow Americans in Puerto Rico and call on all our churches to continue to pray and give financially for what will be a long road ahead,"said Zach Wolgemuth, UCC Disaster Ministries executive. Gifts to the UCC Hurricane 2017 fund will be used to assist as long-term needs become more clear.
President Trump, planning a trip next Tuesday to the crippled island, said today that assessment work is underway and relief supplies of food, water and medical supplies are arriving hourly from the U.S. mainland. But as Wolgemuth notes, "There will be a great need for organizations like us who bring a spiritual component to our approach with the added ability to be flexible and nimble as needs shift and change over time."
The UCC is in a particularly good position to offer that assistance, with strong relationships with both long-term Global Ministries partners and FEMA contacts. Since the island is an American territory, the UCC can help bridge those relationships and help the groups work together.
"One of the things that makes UCC Disaster Ministries unique in this situation is that we have deep contacts with church partners and with the U.S. FEMA system. Puerto Rico as a U.S. territory and Puerto Ricans as American citizens makes this space potentially very empowering for Puerto Ricans as they recover and rebuild from this devastating disaster,"said the Rev. Mary Schaller Blaufuss, team leader of the UCC Global Sharing of Resources team."We will be present in early response, intermediate and especially long term recovery."
Monetary donations are most important, especially since the small island has no place to safely store or sort in-kind donations, and has very limited means for moving and distribution. The National Disaster Interfaith Network has indicated that Puerto Rico may be forced to ban the import of goods that are not pre-requested or approved.
Bookmark the Disaster Ministries hurricane relief page for more information and ideas for ways to help.
---
Related News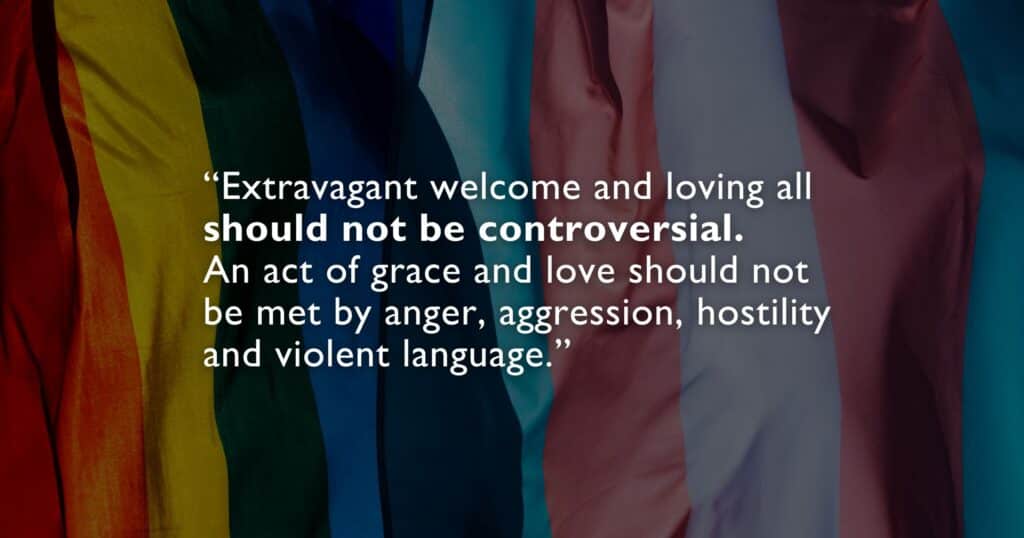 The United Church of Christ National Officers and the Conference Minister of the South Central...
Read More