UCC opposes religious exemptions in Supreme Court case
The United Church of Christ is one of multiple faith groups urging the Supreme Court to decide that businesses open to the public must serve all people.
The General Synod of the United Church of Christ, filing a friend of the court brief to the Supreme Court in the Masterpiece Cakeshop vs. Colorado Civil Rights Commission case on Oct. 30 noted that respect for religious liberty requires recognizing diverse religious beliefs and seeking to protect all citizens.
The brief, filed with the Baptist Joint Committee for Religious Liberty and joined by the Episcopal Church, the Evangelical Lutheran Church in America and the Chicago Theological Seminary argues that the commercial baker should not be granted an exemption to Colorado's Anti-Discrimination Act. The baker refused to sell a cake to a same-sex couple for their wedding reception, which took place on a different day and in a different state from their wedding ceremony.
"The General Synod of the United Church of Christ is committed to religious liberty for people all faiths, and we are also committed to the dignity of all persons and to a pluralistic society where people of all faiths coexist peacefully," said Rev. John C. Dorhauer, General Minister and President of the United Church of Christ. "That can only happen if individuals are served equally regardless of their sexual orientation."
"Public accommodations laws are good for religious liberty," said Heather E. Kimmel, General Counsel for the United Church of Christ. "They prevent people from being turned away because of their religious identity and other characteristics. An exemption for the baker under these circumstances, where he was not asked to participate in a religious marriage ceremony, would be impossible to limit in the future."
The brief notes the important distinction that the Supreme Court drew between the religious institution of marriage and the civil institution of marriage in its Obergefell v. Hodges decision, which found the Constitution guarantees same-sex couples an equal right to participate in civil marriage. The brief says the Colorado statute strikes an appropriate balance respecting religious liberty and ensuring access for all to the commercial marketplace, while explicitly exempting houses of worship and other religious institutions. If an exemption is granted in this case, the brief argues "[r]eligious liberty itself would suffer, as religious individuals would be subject to being denied service because the commercial proprietor's religious views differed from theirs."
"Free exercise law provides many protections for the religious beliefs and actions of individuals and institutions that oppose same-sex marriage for religious reasons," said Holly Hollman, General Counsel of the Baptist Joint Committee for Religious Liberty. "But it does not provide a right for commercial vendors to refuse to sell goods and services to certain people in violation of a nondiscrimination law by simply asserting a faith-based reason."
The U.S. Supreme Court will hear the case December 5. You can read the brief online.

---
Related News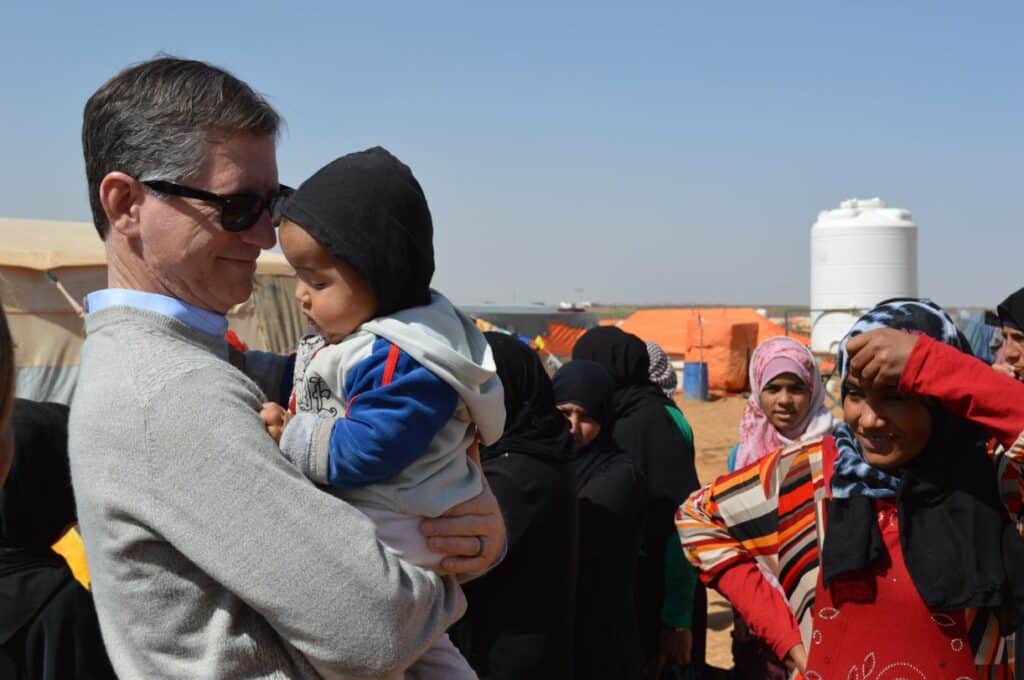 General Minister and President-elect John Dorhauer celebrates his new call with his wife Mimi...
Read More