UCC ministries collaborate to offer pandemic relief loans to churches
United Church of Christ congregations needing help with cash flow during the COVID-19 pandemic now have an added place to apply for loans, thanks to a cooperative effort by national ministries and participating Conferences. 
Seeded by dollars from the national setting and administered by the United Church of Christ Cornerstone Fund, the new Pandemic Relief Loan Program offers loans of $5,000 to $20,000 at 2.5 percent interest for the first year.
The United Church Board approved transferring $1.5 million of its investments from United Church Funds to the Cornerstone Fund for the special loan program. No collateral is required of borrowers. The rate-subsidized loans are being secured by investments in the national and Conference settings. 
Conferences must opt into the program. How many ultimately do so will affect the amount available to each of them from the national seed fund. A participating Conference can also elect to help fund the relief loans within its Conference. This, too, will affect the available loan sizes. 
Congregations must receive Conference approval to submit applications, which will be received from May 15 through July 15. As of Monday, May 11, six Conferences had opted in. A regularly updated list of participating Conferences appears under "applications" at this Cornerstone site map. 
"I am inspired by all the partners who have come together to make this initiative possible," said the Rev. Shari Prestemon, Conference minister of the Minnesota Conference, whose Board of Directors announced its participation May 6. "It's a beautiful image of covenant hard at work—multiple settings of the United Church of Christ all focused on helping our churches through this unimaginable time. It makes me so grateful to be part of a Conference willing to go the extra mile when churches need us most, and to be part of a denomination ready to walk that mile with us. This is the Church at its best."
Not every church will be a good match for this form of relief. A Cornerstone description of the program says: 
Good candidates for the loans are churches that

Were "financially stable, organizationally viable and engaged prior to the pandemic."

Are already working to meet the challenges of remote church life, online giving and budget-balancing.

Can afford to make reasonable loan payments over one to three years.

Interest-only monthly payments are required on the loans.

Loans not repaid in full after 12 months will convert to principal-plus-interest loans at the Cornerstone Fund's rate for a five-year, secured, adjustable-rate mortgage (currently it's 5 percent).
"Surely, when we were founded in 1993 as a United Church of Christ church extension fund, pandemic relief loans were not a part of the vision," said Cornerstone Fund President and CEO Maria C. Coyne. "But, we were founded to help congregations with accessible and low-cost financing, and I am thankful, through partnership with the Conferences across the country—alongside the national setting and United Church Funds—that we are able to provide these affordable borrowing options."

The pandemic loan program adds to other financial help available to congregations, including: 
"The Pandemic Relief Loan Program is not a one-size-fits-all solution," said the Rev. John Dorhauer, General Minister and President. "It is one of the ways the national setting is looking to provide much needed aid and assistance to our churches. But for a church that just needs a lift up during this season, something to hold them over until the threat of the virus abates and we return to some form of normalcy, this relief fund could be a godsend. 
"We don't feel  like  our work is finished on this, and so we continue to seek out ways we can be present to our churches in need."
---
Related News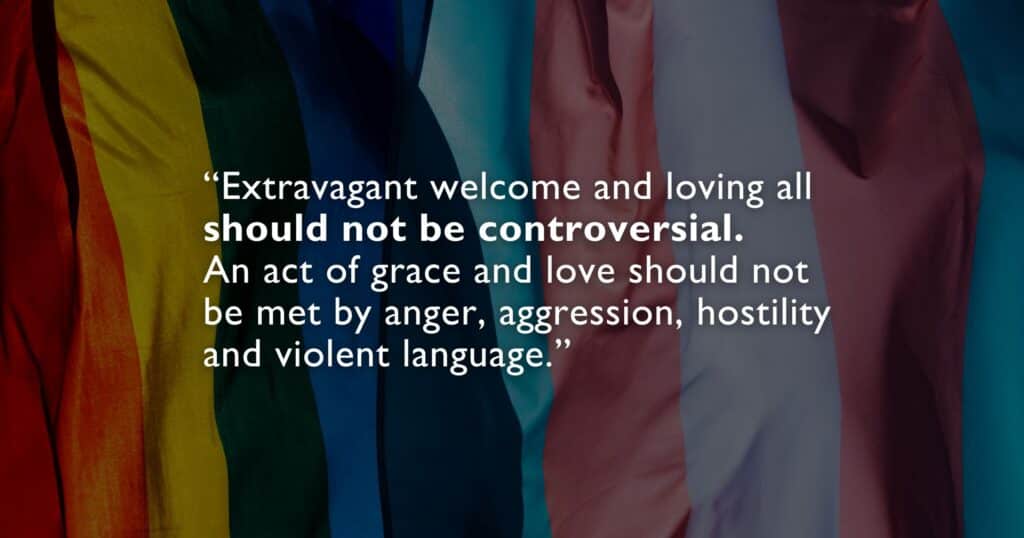 The United Church of Christ National Officers and the Conference Minister of the South Central...
Read More