UCC ministers join Texas faith leaders in condemning anti-sanctuary law
A dozen United Church of Christ ministers in Texas are part of an interfaith coalition of 200 religious leaders who have sent a letter to Gov. Greg Abbott condemning a recently-signed law that targets sanctuary cities. They claim the SB4 is the harshest anti-immigrant bill ever passed by a state legislature, fails to serve the best interests of the state, and defies the Biblical call to love our neighbor as ourselves and welcome the sojourner among us.
The Rev. Neil Cazeras-Thomas, pastor of Cathedral of Hope in Dallas and one of the 12 UCC signatories, opposed the bill for several reasons, one of which was that "it goes against the values of my faith and the commandment of Jesus to be a people of radical hospitality, to welcome the stranger," he said. "It is well known that Jesus was an immigrant himself, fleeing in childhood with his parents to Egypt, fearing the powers that be of his own day."
"America is a nation of immigrants, myself included," he added. "Targeting one group of people and breaking up families is not, in my opinion, the right or moral thing to do and this is precisely what this bill does. It is stark contrast to the values of Jesus, the values of our faith as followers of Jesus."
The coalition, made up of leaders from a variety of faith traditions and organizations, are concerned that SB4 will force local law enforcement to act as immigration enforcement officers, thereby compromising their ability to determine their own public safety priorities. They also believe that the legislation will encourage discrimination against people of color, separate families and send a message that immigrants are unwelcome in Texas.
"As faith leaders, we work to uplift and support immigrants in our midst," they wrote. The letter was organized by Church World Service, a faith organization that provides relief for refugees, immigrants and displaced communities. "We support policies and programs that help build welcoming communities. This legislation sends an unwelcoming message of exclusion. It will undermine trust between immigrant communities and local law enforcement and create a climate of fear at universities and colleges."
The legislation passed the Texas legislation last week and was signed by Gov. Abbott on Sunday, May 7.
Said Cazares-Thomas, "SB4 is inconsistent with the founding principles of the United States of America and it is my hope that places of worship will consider how they will respond and resist such blatant discrimination, finding ways to provide sanctuary for our neighbors."
---
Related News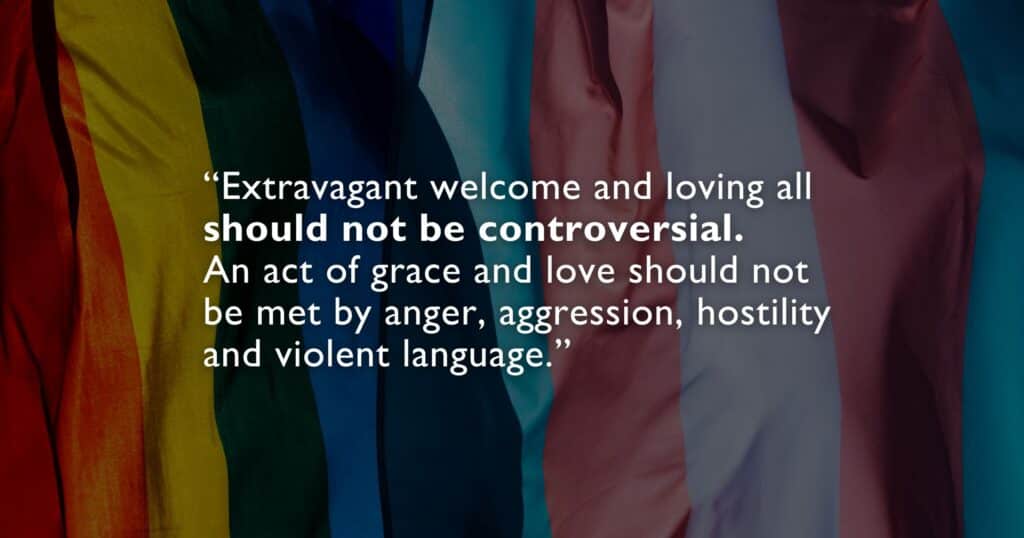 The United Church of Christ National Officers and the Conference Minister of the South Central...
Read More