UCC micro-lenders surpass milestone, sending $100K to Kiva
A group made up of 80 individuals and United Church of Christ congregations has been involved in a mission that has the capacity to change lives, one micro-loan at a time. The UCC Kiva Micro-lending Team, which first formed seven years ago, is now celebrating a milestone.
The UCC group has lent out a total of $100,000 in 75 countries through Kiva, an international nonprofit that allows people and organizations to send money online to low-income entrepreneurs around the world. The platform has allowed the group to stretch its dollars, making small loans to serve those with the greatest need using the same cash resources over and over.
"It is very satisfying to see the pictures of people whose loans we back and to read a bit of their story," said the Rev. Scott B. Martin, pastor of Faith UCC in New Braunfels, Texas — one of the participants on the UCC Kiva Team. "Through the power of the internet, people from all over the world help back these loans. It is possible to highlight countries you are interested in, or issues like the ecology, or to support women, or make loans in a country that has just experienced a disaster."
Through Kiva, more than 1.5 million people and groups worldwide have made loans to 2.1 million people totaling $875.4 million. The organization has a 97.2 percent repayment rate and works with micro-lenders in 83 countries.
Currently the UCC Kiva Team is ranked 27th out of 1,282 religious teams in total dollars loaned. Churches from other denominations, Presbyterian, Episcopal and Catholic churches, to Mormon and Unitarian Universalist congregations, have also grouped up to form their own teams.
"It was such a natural for a church of any size," Martin said. "Look at the impact we've had since joining. My own church began its Kiva fund with a special Lenten offering in 2007. We currently have about $4,000 in our fund."
The loan amounts can range in size, some as little as $25, and vary in length from six to eight months to as long as two years. Faith UCC has made about 900 loans in 76 countries, amounting to over $33,000, backing mostly agricultural and farming loans, and supporting small family business loans in developing countries. The church has also supported green initiatives, such as a Honduran man who wanted to install solar panels on his home, and relief efforts after the Haiti earthquake in 2010.
"As a Kiva member we choose which Kiva loans to back," Martin said. "The loans are pre-disbursed by micro-lending organizations in the various countries. Those organizations make the loans, manage the accounts, work with those they lend to. Neither Kiva nor lenders like ourselves receive any interest. As repayments come back into our accounts, we re-lend the money each month. We are only 110 members in our congregation, and we are a 5 for 5 church and support other UCC-related ministries. Our participation in Kiva endows this mission fund repeatedly."
Karen Hector, a layperson at Faith UCC in Dunedin, Fla., is also excited about the impact of the UCC Kiva team. Her congregation joined Kiva in September 2013, and has made more than $16,500 loans in 80 countries.
"Faith UCC in Dunedin has a very active local ministry, but wanted to do more globally," Hector explained. "Several members were already loaning through Kiva. We took a few minutes during announcements for several weeks to explain the Kiva program to the congregation."
"Funds for the Kiva Ministry come from designated donations," she said. "We enjoy being able to select loans that reflect our interests. Anyone can help choose. We make lots of loans for agriculture and food preparation. A former missionary to Philippines likes sari-saris. Health loans in recognition of the parish nursing program have been made. Loans for clean water, indoor toilets and biodigesters are popular." 
Hector added that the UCC churches and members that make up the larger Kiva team can also combine their support behind a particular loan. "This gives us a denominational link as well as a global ministry," she said.
"I always wanted to be philanthropist," Hector said. "When I see how $25 loans repaid and reinvested add up over time, I feel like I have made an impact. I know the little I do is huge to those people who have such great need."
Other UCC congregations have played important roles on the UCC Kiva Team — from Windermere Union Church in Windermere, Fla., which has made over 1,780 loans since joining in November 2010, to Church of the Savior in Austin, Texas, which has loaned out more than $25,000.
"I would like to see more UCC members and churches get involved with this program," Martin said. "As Oprah Winfrey put it, 'Kiva is a simple concept that can change a person's life.'"
---
Related News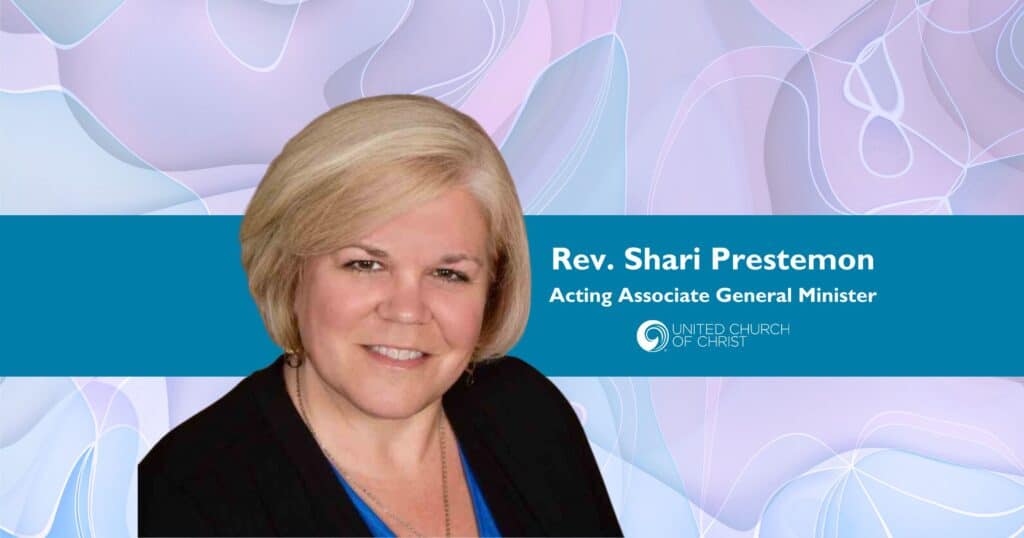 A new United Church of Christ national leader has been called. The UCC Board voted in a...
Read More