UCC leaders carry justice call for poultry workers to shareholder meeting
Justice leaders from across the United Church of Christ are speaking on behalf of the voiceless in society this week at a corporate shareholder meeting to call attention to what they see as negative working conditions that Tyson Food employees must endure almost daily.
The Rev. Albon Langbon, who pastors Marshallese UCC, will be one of the voices at a rally Friday morning before the Tyson Foods shareholder meeting in Springdale, Ark. Langbon pastors a church with members who have emigrated from the Marshall Islands. Some of his congregants work in the Tyson facility and he is sensitive to their struggle. He will have the support of UCC national staff, the Missouri Mid-South Conference, and United Church Funds in pressing the food industry giant to adopt a resolution to put together an objective, public report released annually on working conditions in their plant.
Edith Rasell, minister of economic justice for the UCC, is planning to attend the Friday rally in support of the workers prior to the shareholder meeting. "These workers are facing a multi-billion dollar, multi-national firm. All they want are decent, safe working conditions and respect — things that every worker deserves," she said.
Rasell said it's a blessing that the workers have local, conference and national support from the UCC. There is also care from across the faith community, with involvement from the Unitarian Universalists, American Baptist Association, Evangelical Lutheran Church in America, United Methodist Church, Catholic Sisters and people from worker justice groups.
"Tyson employees work hard every day, trying to support themselves and their families," Rasell said. "But they endure very low wages, dangerous work conditions, the lack of decent health care and paid sick days when they are injured, and the respect to go the bathroom when they need to. Our faith calls us to stand with them. We call on Tyson to do the right thing — to make the workplace safe, treat the workers with respect, raise the wages."
Among the documented negative working conditions that Rasell said advocates plan to call to attention to during the rally are numerous hazards on the production line, low wages and alleged wage theft, limited access to health benefits such as sick leave and comprehensive health insurance, and harassment and discrimination. Former poultry workers have said that employees would urinate in their pants because supervisors would not let them go to the bathroom. According to Oxfam America, a global organization advocating to end poverty, hunger and injustice, some workers have suffered work-related injuries, such as cuts from a dull knife, and the company will offer first aid to avoid having the incident reported to the federal government. Furthermore, about 30 percent of Arkansas poultry workers have reported seeing contaminated meat, but many are afraid to speak up because they fear retribution — including job loss.
Meanwhile, the poultry industry had boomed. Oxfam also reports that the president and CEO of Tyson Foods earned $12.2 million in 2014, meaning that in 3.5 hours, he earned the annual salary of a line worker, who averages just less than $30,000 per year.
UCF, the main investment vehicle of the denomination, is an investor of Tyson Foods stock, giving it, and its clients in the church, a voice at its meetings that involve shareholders.
"United Church Funds seeks sustainable practices in the companies in which we invest," said Katie McCloskey, director of social responsibility for UCF. "Encouraging Tyson to improve workers' protections, conditions and wages is, in the end, something UCF supports on behalf of the long-term health of our investments. Also, it's just the morally correct thing to do. I hope that Edie and the team at Tyson's annual meeting demonstrate to the company and its shareholders that addressing this issue is imperative."
The Rev. Ginny Brown Daniel, conference minister of the Missouri Mid-South Conference, said the church has a history of serving those without a voice. "The Missouri Mid-South Conference is honored to stand with local workers of Tyson Corporation at the stakeholders' meeting, in order to give voice to the needs and rights of all workers at Tyson Corporation," she said. "As Christ called us to love one another, this is our goal as the United Church of Christ with our brothers and sisters in Springdale, Ark."
---
Related News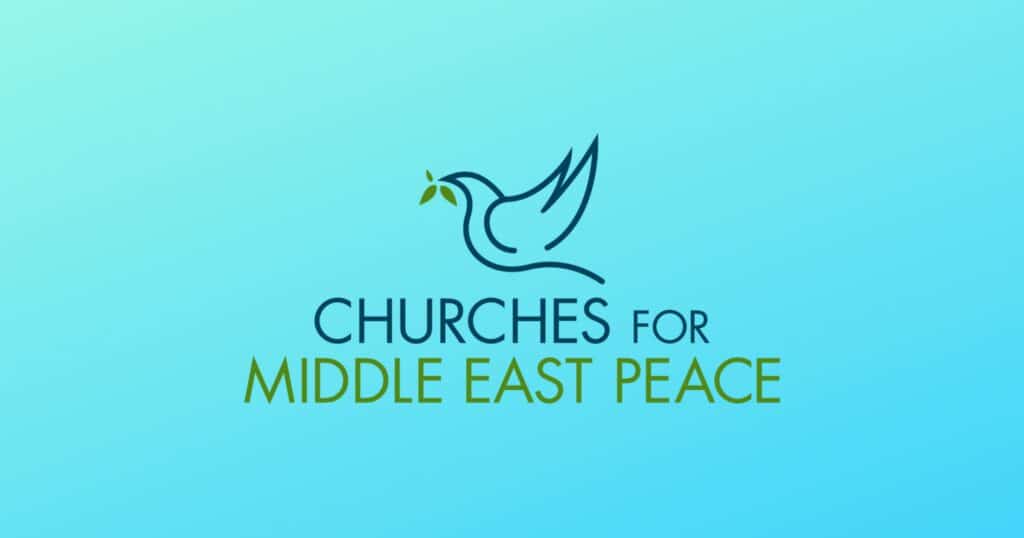 The following statement was issued Dec. 2 by Churches for Middle East Peace (CMEP), of which...
Read More