UCC leaders call on Talladega College to avoid participation in Presidential Inaugural Parade
The national leaders of the United Church of Christ have reached out to the president of Talladega College, one of the denomination's Historically Affiliated Black Colleges, about his decision to allow the Alabama school's marching band to participate in next week's presidential inauguration parade.
The Revs. John Dorhauer, Traci Blackmon and James Moos, in a letter to President Billy Hawkins of Talladega College, are asking for a dialogue in hopes of removing the Marching Tornadoes from the parade roster at the inauguration of president-elect Donald J. Trump.
The national officers of the UCC, which is a longstanding investor and supporter of Talladega College, are concerned about the impact of Hawkins decision on the legacy of the institution of higher learning "founded by two formerly enslaved people of African descent who understood the education of black children as essential to the permanence of newly established liberties," the letter states. "It seems incongruent that a Historically Black College and University (HBCU) with such rich and significant history would now agree to participate in the inaugural ceremonies of a man whose political platform and proposed cabinet appointments are the antithesis of the very principles on which Talladega College was founded."
President Hawkins, in announcing his controversial decision to allow the Marching Tornadoes to participate in the 58th presidential inauguration, said Thursday Jan. 5 that this is about more than Donald Trump.
"We respect and appreciate how our students and alumni feel about our participation in this parade," Hawkins told the New York Times.  "As many of those who chose to participate in the parade have said, we feel the inauguration of a new president is not a political event but a civil ceremony celebrating the transfer of power."
The UCC officers indicated that "we can certainly understand, under normal circumstances, why the leadership of any educational institution would be proud of an invitation to participate in the Presidential Inauguration," noted "these are not normal circumstances and, as you know, Talladega College is not just any educational institution."  
The Revs. Dorhauer, Blackmon and Moos, along with several alumni questioning the band's participation "in the most contentious inauguration in the history of the United States," also expressed concern about the long-term impact on Talladega College going forward.
---
Related News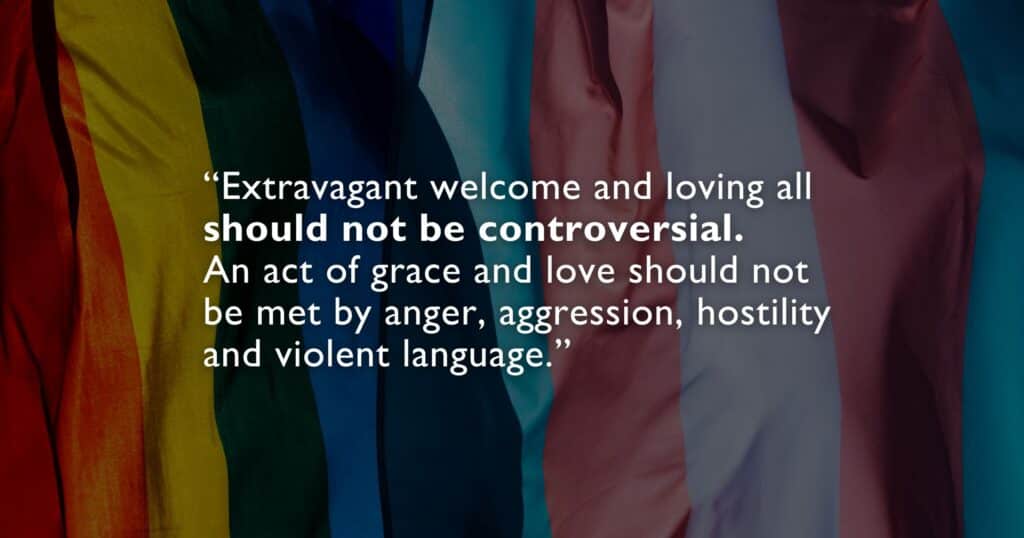 The United Church of Christ National Officers and the Conference Minister of the South Central...
Read More