UCC leader: We will BE the Church during the RNC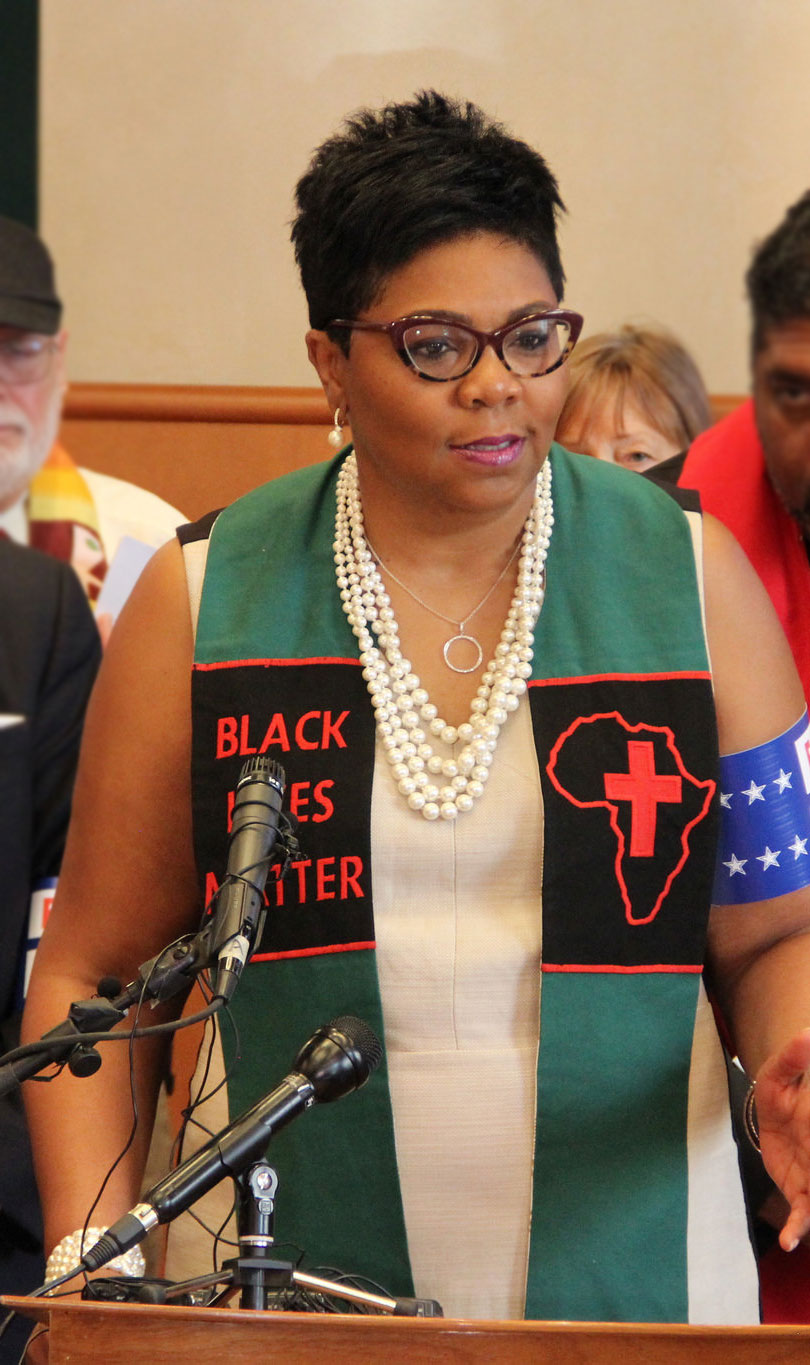 The Republican National Convention is opening today in downtown Cleveland, steps away from the national offices of the United Church of Christ. With 50,000 visitors coming to the neighborhood, the Rev. Traci Blackmon, acting executive minister of UCC Justice and Witness Ministries, released a letter to the wider church, outlining the efforts planned by the Church House during the RNC.
He has told you, O mortal, what is good; and what does the Lord require of you but to do justice, and to love kindness, and to walk humbly with your God?
Micah 6:8
 
Many have asked what are the social justice plans of the Church House this week as the city of Cleveland plays host to the Republican National Convention. 
 
The answer to this question is simple. 
We will do what we always do. 
We will BE the church.  
 
The United Church of Christ has a long standing history of advocacy with those among us who often feel left out of America's agenda. 
 
Long before such stances were popular, as a church, we called for the withdrawal of American troops from Vietnam, and both then and now, we advocated for measures of peace in the Middle East. We stood against apartheid in South Africa. We raised funds to support black southern colleges during an economic crisis of the 70's and provided legs and morale for the "Wilmington 10" until their exoneration was complete.
 
We stood with United Farm Workers, flying a delegation from General Synod to protest in solidarity against farm owners. We have consistently stood and worked on the side of justice for people of color and indigenous people, both here and abroad, equal representation for women in church and society, the full inclusion and equitable treatment of our LGBTQ kindred, and the enablement of people living with disabilities toward full access, care of all creation. 
 
The United Church of Christ fully divested from South Africa during apartheid and we have divested from the West Bank in solidarity against Palestinian oppression. We have supported political asylum and educate and advocate for the elimination of the social stigma assigned to our kindred living with AIDS. We are a Just Peace Church. 
 
I do not list these actions to boast. The truth is we are not all that we should be. There is much left to accomplish both denominationally and socially, but we are committed to this journey. 
 
So if you are wondering what your denomination is doing while the Republican Convention is in our city, the answer is: We are continuing to BE the church. 
We are offering a continuing testament by providing daily safe space in the Amistad Chapel for all sojourners who desire to rest, meditate or pray, and on-line Bible studies on justice for those who care to journey with us. We are offering extravagant welcome to ecumenical partners traveling to Cleveland to make statements of love. We are continuing our bold witness with a Black Lives Matter banner draping our entrance. 
 
The United Church of Christ remains radically open to all. We are Democrat and Republican. We are liberal and conservative. We are many voices from many places – and we intentionally open our homes, hearts, and minds to all who seek to serve the common good and the one we call Jesus. All that we do this week is an effort to live out of that commitment to radical inclusion. No matter who you are or where you are on life¹s journey, you are welcome here.
The Rev. Traci Blackmon
Acting Executive Minister, Justice and Witness Ministries
---
Related News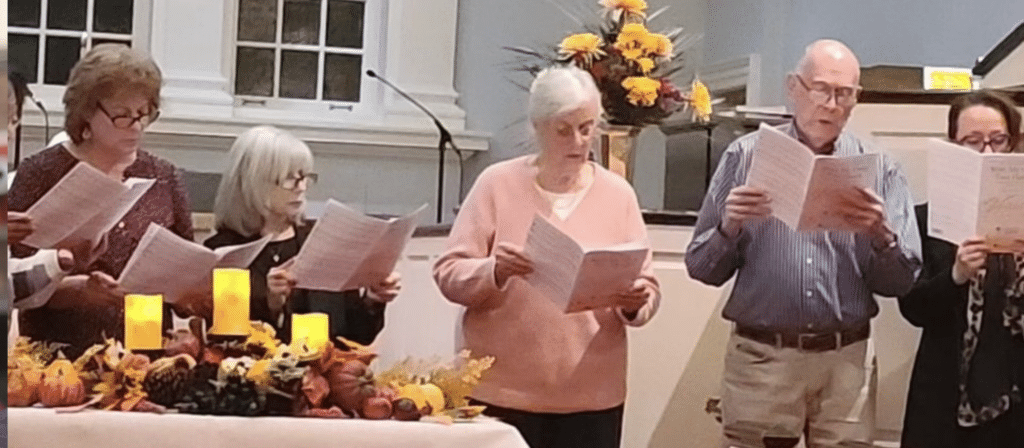 Many United Church of Christ congregations across the country participated in interfaith...
Read More