UCC leader speaks of inclusion at Capitol rally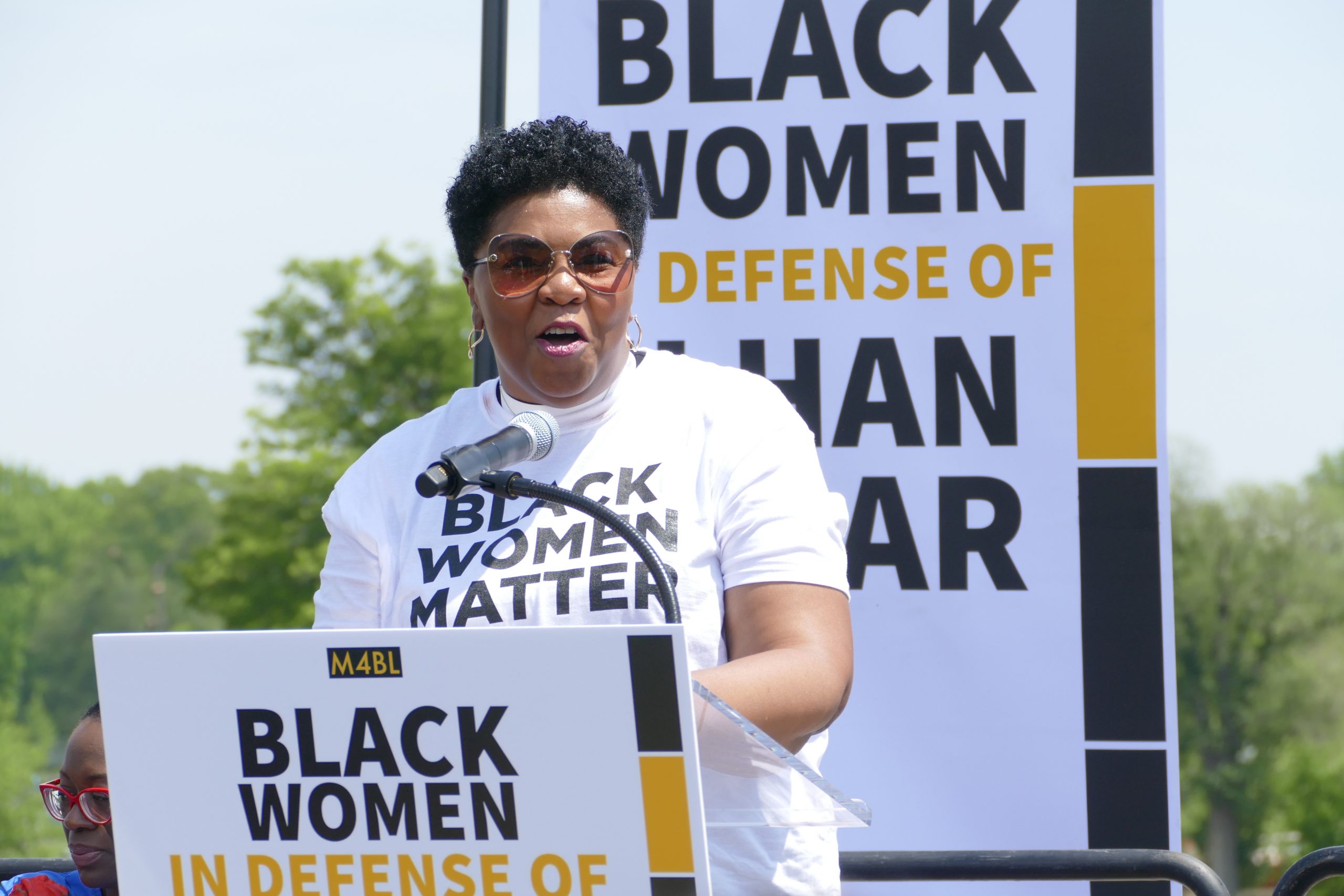 The Rev. Traci Blackmon took the stage at a rally of 100 Black Women in Washington, D.C., on Wednesday to speak out in support of Rep. Ilhan Omar, and against the lies and evil which birth both Islamophobia and anti-Semitism.
The Associate General Minister of the United Church of Christ Justice and Local Church Ministries joined members of Congress and notable black activists standing alongside Rep. Omar in response to attacks and threats aimed at the freshman Democrat from Minnesota for some of her statements, including a comment about the U.S. relationship with Israel that was labeled anti-Semitic.
"The reason they attack me the way they do is because they cannot believe that I, a black, woman, Muslim, refugee would dare to know that I am their equal," said Omar, one of the first two Muslim women elected to Congress. "I will not forget the people who sent me here. I speak for them."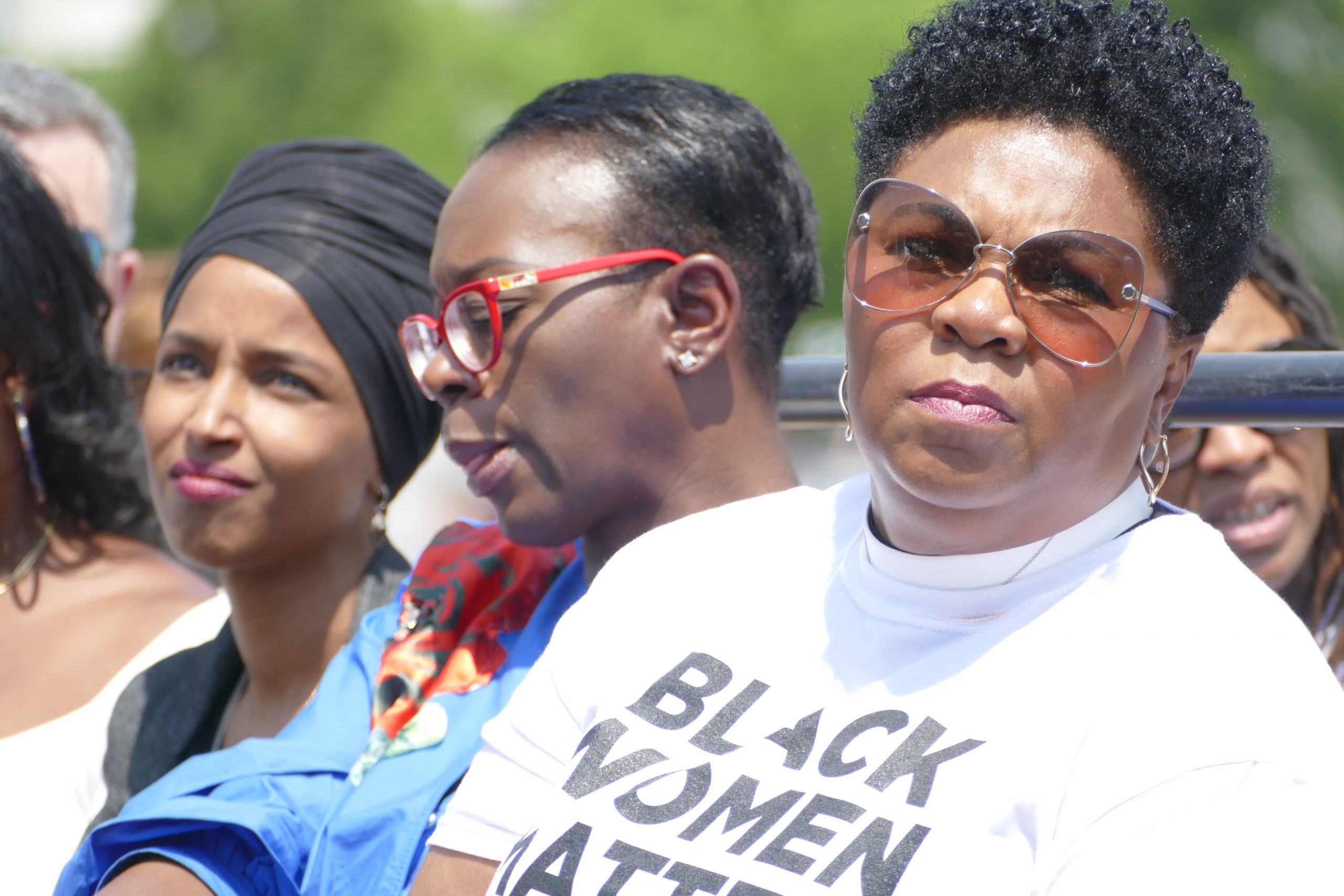 The event outside the Capitol on May 1, Black Women in Defense of Ilhan Omar, delivered a visible message of solidarity against racism and bigotry in all forms.
"This is not going to be the country of the xenophobics," Omar said. "This is not going to be the country of white people. This is not going to be the country of the few. This is going to be the country of the many."
Activist Angela Davis also joined Rev. Blackmon and Rep. Omar in speaking out against the hatred they see fueled by white nationalist policies.
"There has been a concerted effort to build divisions in our country and disciples of faith must not tolerate such efforts that are antithetical to the gospel," Blackmon said. "We must not allow religious expression, skin tone, ethnic origin, class, gender, sexuality, or political party to become litmus test for belonging. We are all God's creation. We all belong."
---
Related News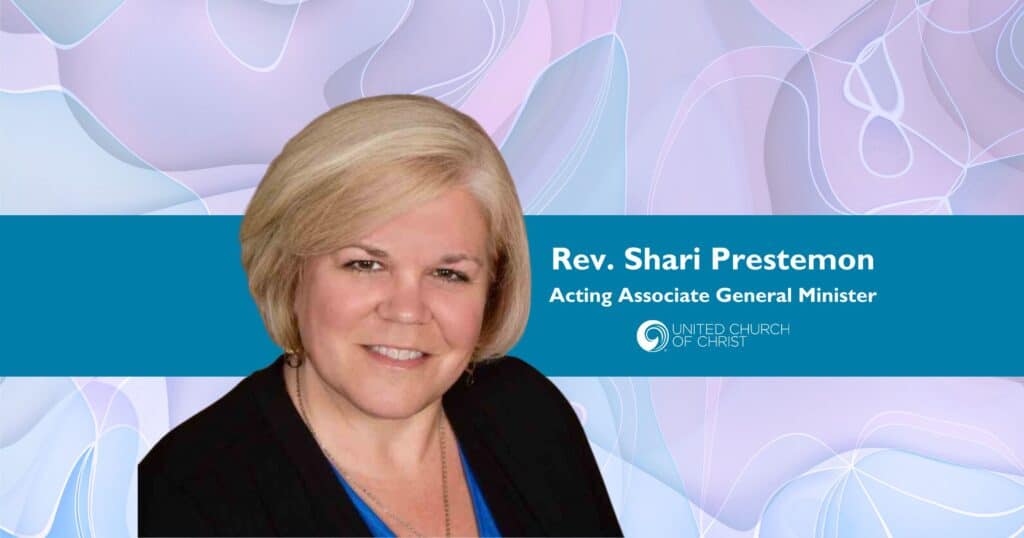 A new United Church of Christ national leader has been called. The UCC Board voted in a...
Read More