UCC leader joining Kansas City student rally championing transgender homecoming queen
There's a lot of courage going around at Oak Park High School in Kansas City, and UCC General Minister and President John C. Dorhauer is supporting it wholeheartedly. He plans to join a rally outside the school on Thursday, Oct. 1, to stand with students countering a protest of Westboro Baptist Church, which opposes the school's decision to crown a transgender girl as homecoming queen.
After cheerleader Landon Patterson was named the Missouri school's first transgender homecoming queen on Sept. 12, the WBC announced on its website that it would send a group to Oak Park to preach to "bible-ignorant students and parents." Dorhauer said it was important to him to rework his schedule to cheer on the student body for their bold choice.
"I've been present in other places with those Westboro zealots," Dorhauer said. "They are cruel and dehumanizing. They often are seen by others as the voice of Jesus. That simply cannot stand. My hope is that a very different Jesus is portrayed: one who loves all God's children and shows joy when they find their pathway to wholeness."
Dorhauer says he is making this trip because the Church is too often used as a means of casting judgment, causing great pain, and deeply wounding members of the LGBT community. His presence will be a public signal of the clear support of the United Church of Christ for this young woman and her classmates.
Patterson, who transitioned this year, took to YouTube in May to announce that she is transgender. Her classmates, who elected her homecoming queen, started a rally group on Facebook when WBC made their protest plans public. Almost 800 people have joined the group, and the students are creating t-shirts to wear to support her.
"Be you!" Patterson told the Fox television station in Kansas City. "Life is too short. You just have to embrace who you are."
---
Related News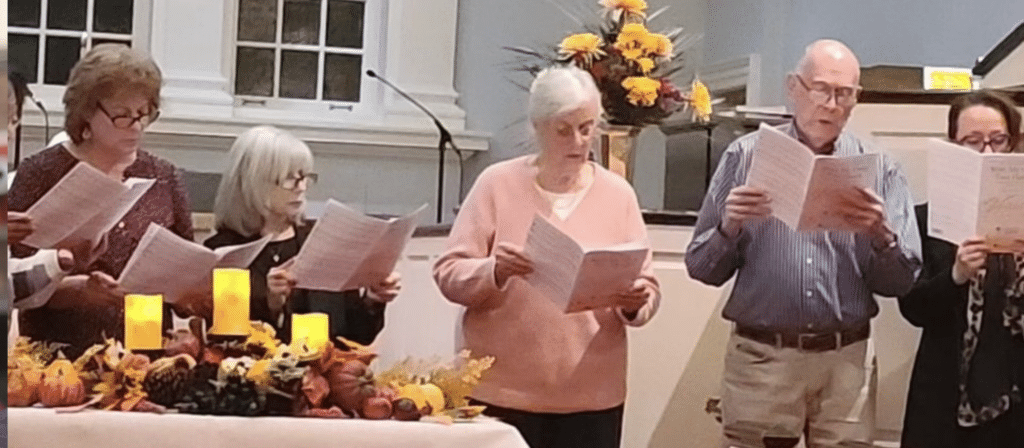 Many United Church of Christ congregations across the country participated in interfaith...
Read More