UCC lauds Obama decision commuting sentence of Oscar López Rivera
For almost 40 years, the United Church of Christ has supported Puerto Rican men and women who were incarcerated for acts and beliefs in favor of the independence of Puerto Rico, most recently with a 2011 General Synod resolution that called for the release of two of them still jailed. Yesterday the sentence of Oscar López Rivera, the last of those political prisoners to remain incarcerated, was commuted by President Barack Obama.
"Just last week, the movement to free Oscar delivered well over 100,000 names to the President, the culmination of many years of grassroots organizing and advocacy," said the Rev. Mike Neuroth, a UCC policy advocate in Washington, D.C. "President Obama's decision reaffirms my hope that change is possible, and that chains of oppression can break when we stand united, speaking truth to power.
"The UCC through the years has been an outspoken advocate in support of self-determination for Puerto Rico and the release of those advocates unjustly imprisoned because of their public challenge to the colonial control over Puerto Rican land and people," Neuroth continued.
The 74 year-old was convicted of "seditious conspiracy" for plotting against the U.S., and sentenced to 70 years in federal prison. The U.S. government had also classified him as a terrorist. Jailed for 35 years for his role in fighting for Puerto Rican independence, López Rivera is thought to be one of the world's longest serving political prisoners.
Throughout the 1990's the UCC actively campaigned for López Rivera's release. The Rev. Linda Jaramillo, former executive of Justice and Witness Ministries, visited with him behind bars in 2012, accompanying then UCC General Minister and President the Rev. Geoffrey Black to the Indiana prison where López Rivera was being held.
"Through all these years, Oscar Lopez Rivera has committed himself to justice and nonviolence," Jaramillo said. "Having had the privilege to be in his presence, I am convinced that he will continue to model dignity and integrity as he is freed from prison walls and returns to his family and broader community."
The UCC General Synod advocated for the release of Puerto Rican political prisoners in resolutions in 1991, 1997 and 2011. Previous Synod actions in 1977, 1979, 1985, and 1989 dealt with issues, treatment and ministry to political prisoners.
If Obama had not commuted his sentence, López Rivera would have remained behind bars until June 2023, five months after his 80th birthday. He is scheduled for release from prison on May 17, 2017.
"I join the family and thousands of advocates from around the world in celebration of the planned release of our brother Oscar Lopez Rivera," Jaramillo continued. "This action has been long awaited and we thank President Barack Obama for his courageous decision. The words of Dr. Martin Luther King, Jr. ring in my ears, 'The arc of the moral universe is long, but it bends towards justice.'"
---
Related News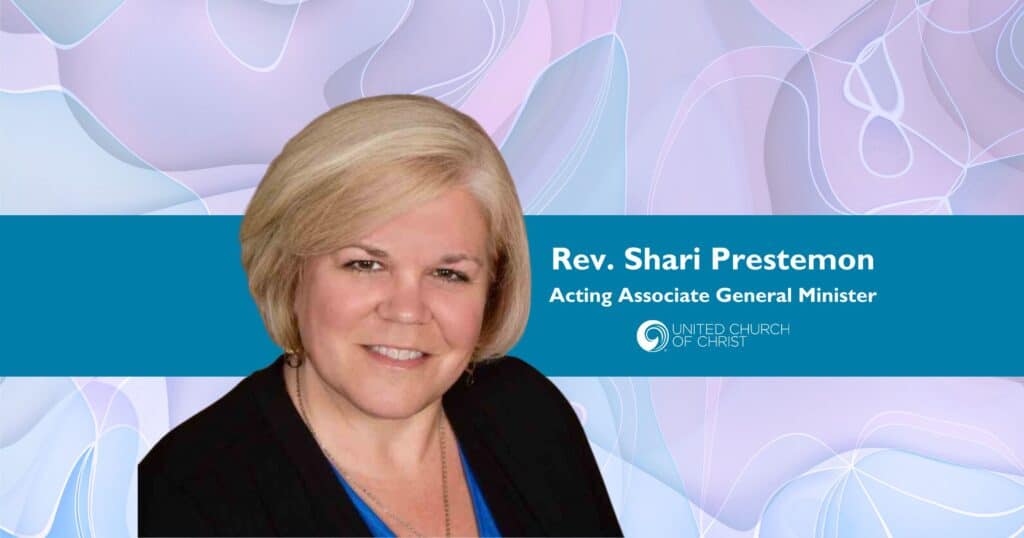 A new United Church of Christ national leader has been called. The UCC Board voted in a...
Read More