UCC helps seminary students in American Samoa after Gita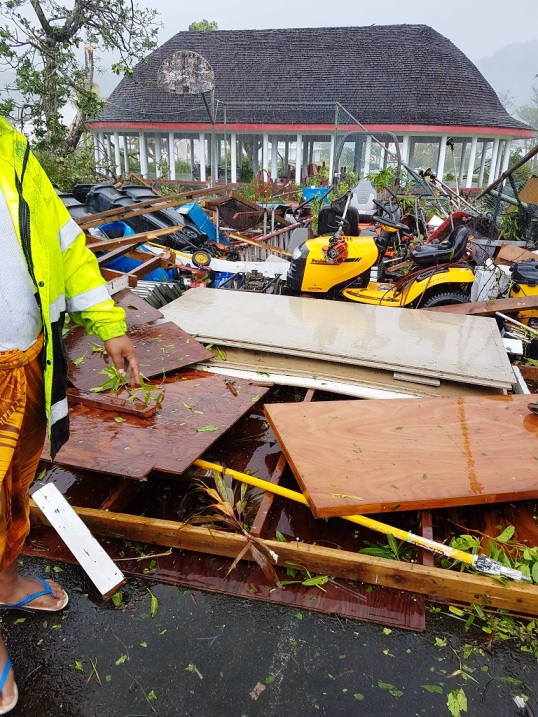 A UCC Disaster Ministries solidarity grant is helping international students at the Kanana Fou Theological Seminary in American Samoa replace essential school supplies and basic furnishings they lost to wind and water damage from powerful Cyclone Gita in February.
"The grant illustrates how UCC Disaster Ministries seeks out and meets needs identified by disaster survivors themselves and that aren't being met any other way," said UCC Disaster Ministries Executive Zach Wolgemuth.
Kanana Fou Theological Seminary is associated with the Congregational Christian Church of American Samoa (CCCAS) and draws students from several Pacific region countries and territories.
After Gita caused widespread damage, American Samoa received emergency declarations from the U.S. territory's governor and the U.S. president, allowing aid to be distributed to the island. But non-U.S. citizens at the seminary on student visas are ineligible for FEMA support.
UCC Disaster Ministries funds will go toward replacement of computers, printers, school bags, school uniforms, books, desk lamps, and school supplies such as paper, pens and printer ink cartridges. They also will be used to replace storm-damaged mattresses and box springs for students, who have been sleeping on cots since the storm.
"All the requested items, from desk lamps to uniforms, are essential to the seminary's 'ecosystem,' if you will," Wolgemuth said. "The seminarians know what they need for their own long-term recovery, and UCC Disaster Ministries is pleased to say 'yes' to their requests."
---
Related News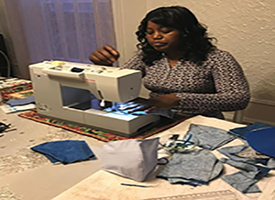 "It's so good making masks because it helps the community," said Sandra, a Congolese refugee...
Read More