UCC comes out for Pride in the CLE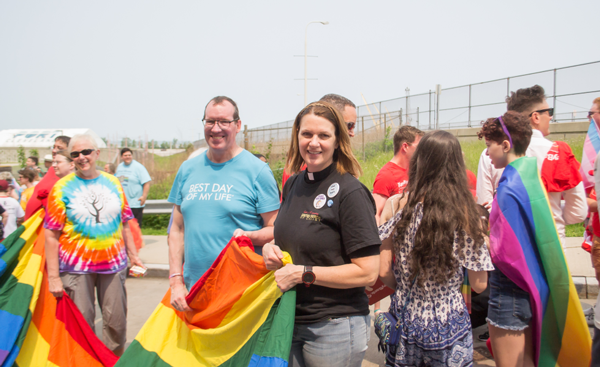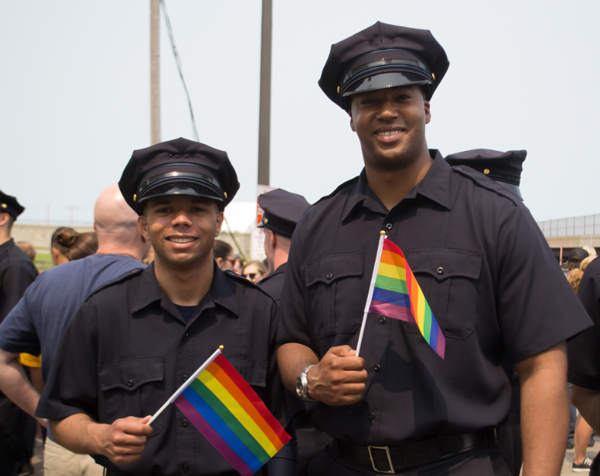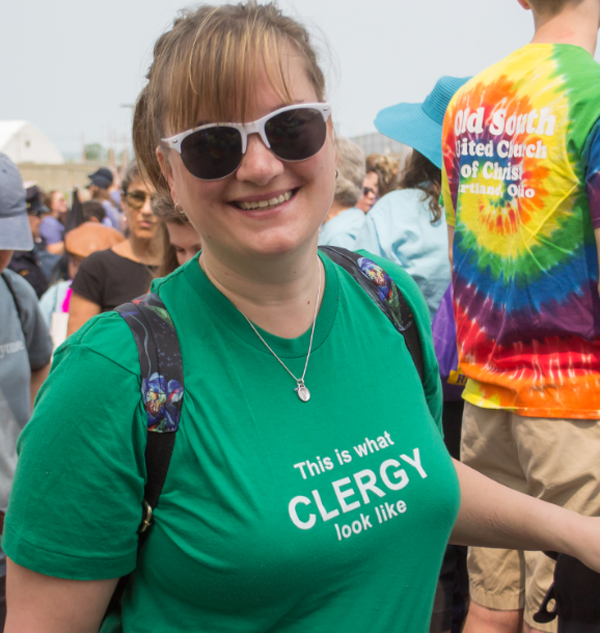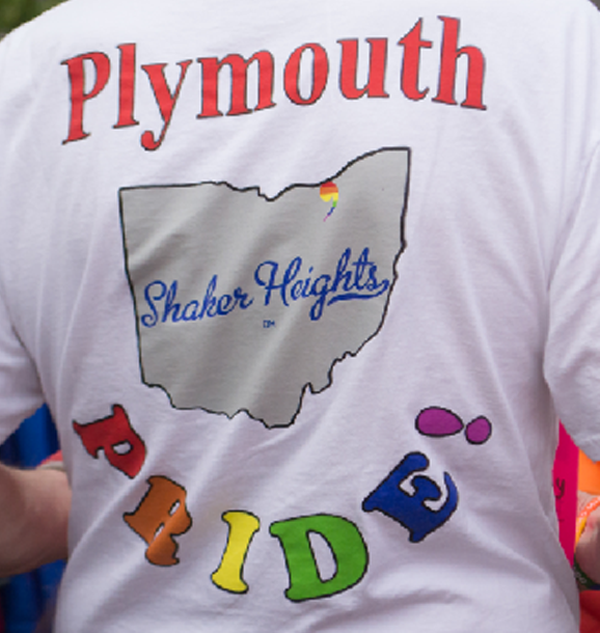 The United Church of Christ was well represented at Pride in the CLE on a sunny Saturday, June 1. The National Setting was one of the sponsors of the daylong event celebrating the LGBTQ community in Greater Cleveland and more than a dozen Northeast Ohio churches came together to offer an extravagant welcome at the parade and the gathering that followed on the city's Public Square.
The day for the UCC crowd started at a breakfast at Pilgrim Congregational United Church of Christ, a historic church just west of downtown. From there, the early birds converged with other participants at the downtown staging area for the parade at noon.
"We were pleased to collaborate with several local congregations to organize a UCC presence at Pride in the CLE this year," said Cynthia Bailie, director of OPTIC (the UCC Office of Philanthropy, Technology, Information and Communication). "We hope to do more of this in the future."
As more than 3,000 people marched through the streets of downtown Cleveland, the UCC presence was evident – from the church banners that several congregants carried to the massive rainbow flag marchers waved as they walked.
There were a few hecklers, shouted down by the enthusiastic spectators. A lot of hugs were shared. A contingent of Cleveland police in uniform got a round of applause.
After the parade, the fun continued at the daylong festival hosted by Nina West of "RuPaul's Drag Race." The UCC National Setting manned one of many booths offering welcome and information, food trucks offered a few different eats, and DJs and a featured performance from national recording artist and former "Glee" star Alex Newell kept the party hopping until after early evening.
One of the ministers present said she noticed more diversity – of age, gender identity, and race – at the festival than in years past. 
Spotted in the crowd – six local UCC pastors representing the east and west sides of town – the Rev. Kelly Burd, pastor of Pilgrim United Church of Christ in Tremont; the Rev. Vicki McGaw, pastor of Middleburg Heights Community UCC; the Rev. Joanna D'Agostino, pastor of Lakewood Congregational UCC; the Rev. Susi Kawolics, associate pastor, Federated Church in Chagrin Falls; Pastor Brooke Baker, senior minister of Church of the Redeemer in Westlake; and the Rev. Holly MillerShank, interim pastor at Olmsted Community UCC.
"Pride in CLE was terrific because it didn't matter how large or small the delegation was from your congregation, the organizers put all of the UCC churches together in the parade," MillerShank said. "It was great to enjoy the spirit of solidarity with all of the other congregations, to make a powerful witness for equality, and to celebrate the LGBTQ+ community in Cleveland."
Other congregations represented: Chesterland Community Church, Chesterland; Old South UCC, Kirtland; Plymouth Church UCC of Shaker Heights; Mount Zion Congregational Church, Cleveland.
---
Related News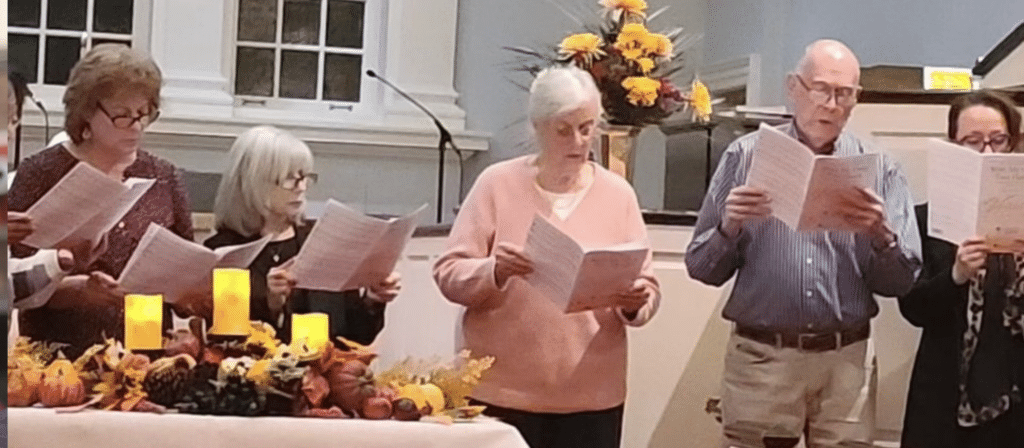 Many United Church of Christ congregations across the country participated in interfaith...
Read More