UCC churches reach out with love, support as government shutdown continues
As the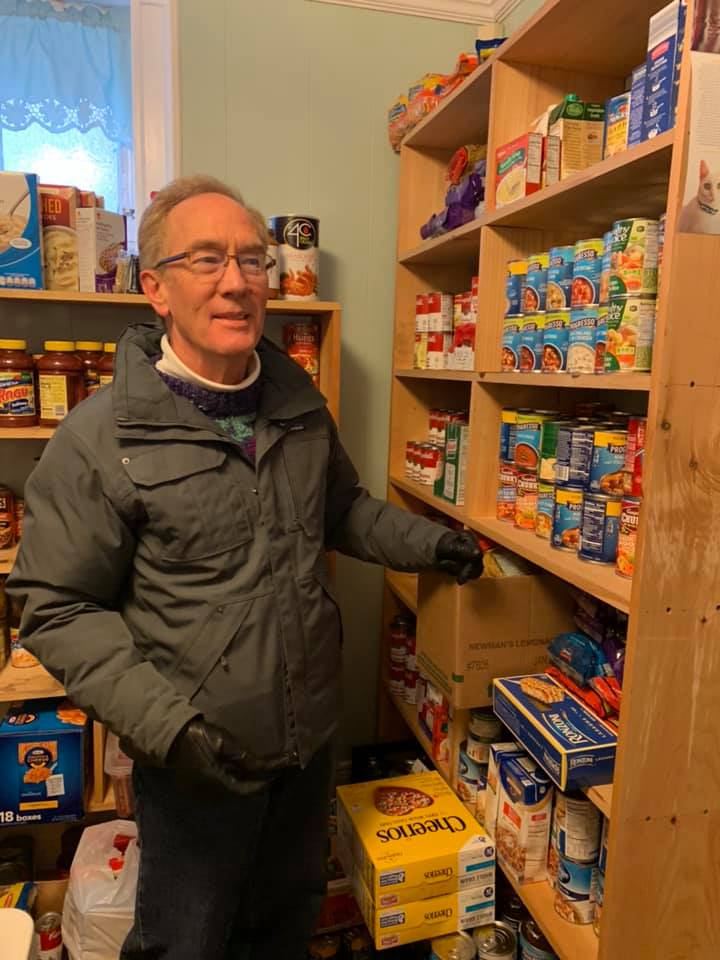 United States government shutdown marks 33 days, churches of United Church of Christ are providing community meals, setting up food pantries, and in some cases offering financial assistance to furloughed workers who face missing yet another paycheck and need to cover the bills.
Churches like the Congregational Church of Patchogue, N.Y., which offered a free barber shop services, a free grocery store and gift cards to furloughed workers on Wednesday, January 23, before providing dinner for all. Food, toiletries and home goods were available – no questions asked. There was also live music during the community meal.
"There is nothing wrong with needing help," said the Rev. Dwight Lee Wolter, church pastor. "One huge side effect of the furlough is shame. That came up with a majority of the people who have never asked for assistance before. It took almost coddling assurance that there is nothing wrong with needing help. It is an act of trust and courage to reach out. We are presently in the position to help. Next time it may be our turn to ask."
In Washington, D.C., on Wednesday, advocates from the UCC D.C. office joined federal workers calling for an end to the shutdown in a demonstration at the Hart Senate Office Building. On Thursday, January 24, the Senate plans to vote on competing bills in an effort to end the longest shutdown in U.S. history, as federal workers brace for a second missed paycheck on Friday.
In the Potomac Association of the Central Atlantic Conference UCC, where the furlough is impacting countless families, local churches are working to support their members and their neighbors during this difficult time.
"We have been trying to listen closely for how this is impacting our members," said the Rev. Kathy Dwyer, senior pastor of Rock Spring Congregational UCC in Arlington, Virg. She estimates 15-20% of her congregation is affected by the furlough. "I have put out a couple of messages encouraging people to reach out if they were facing hardship and letting them know we are glad to help them strategize on how to meet those challenges.
"We also held an afternoon for 'Coffee & Conversation' for those who were affected. We had a couple of people looking for ways to be of service during this time and we were easily able to make a few connections for some limited time volunteer opportunities. I expect that if this continues we will hear of more concerns," Dwyer continued. "This week we are printing in our weekly announcement sheet a list of area resources for help during this time."
At Hope United Church of Christ in Alexandria, Virg., the Rev. Amber Henry Neuroth has been hosting a weekly 'Furlough Fellowship,' offering people affected by the shutdown a place to check in, share their feelings and pray together.
"The federal workers at our church – some furloughed, some working without pay, and some working for pay – are all frustrated now. They feel like their work isn't understood or valued by the wider public. They are dedicated people with a deep sense of vocation around uplifting and protecting the common good. The common good feels so threatened right now," Nueroth said. "So far, we haven't experienced much financial distress among our members, but that will likely start happening soon if this continues. I have reached out to some of our local food pantry partners to see if there are ways that we can support them best during the shutdown, so we will likely start having drives for items they are low on."
Rock Spring, which also supports a local food pantry, is doing what it can to help there too.
"We have a weekly collection of perishables for the AFAC (Arlington Food Assistance Center)," Dywer said. "I don't know the specific increase but I have noticed how the amount of food collected seems to have grown considerably over the past few weeks."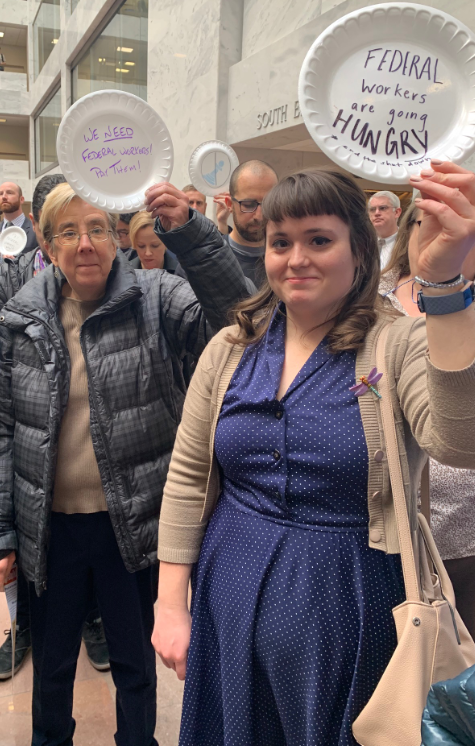 The Rev. Marvin Silver, Associate Conference Minister of the Central Atlantic Conference UCC, said the congregations in the Potomac Conference are planning a conference call on Monday, January 28, so pastors and leaders can collaborate on better meeting the needs of their church family, friends and neighbors.
"Know that there are very likely more than 2/3 of our churches being impacted because of members who work for the federal government," Silver said. "The call will focus on hearing what is happening in each local church and to see if there could be an Association wide response of some kind beyond just prayer."
Many congregations have reached out to the UCC National Offices asking what the Church can do as a denomination to support furloughed government workers. Turns out, that's a complicated question.
That's because the National Setting works with partner organizations in disaster relief, and there is no infrastructure support for offering this kind of assistance at the national level. There is no process of vetting to whom the money went and for what it would be used. UCC support staff in Cleveland would also have no way to provide donors the needed information of how their contributions were being used.
"The best way for the Church to respond is at the local level," said the Rev. John Dorhauer, UCC general minister and president, "where the families our congregations know who are affected can receive direct support from their contributions."
"The shutdown is a reminder – at great expense – that we, the people, are the government. It is of the people, by the people and for the people. It is critical that we lift our voices and call for an end to the shutdown and a return to the hard work of governance," said Sandy Sorensen, director of the UCC Washington, D.C. office. "Federal workers want to do their jobs. It is time for Congress and the Administration to do their jobs. It is time for our elected leaders to take up the mantle of good governance, to work for substantive, actionable ways forward in the midst of the challenges before us."
---
Related News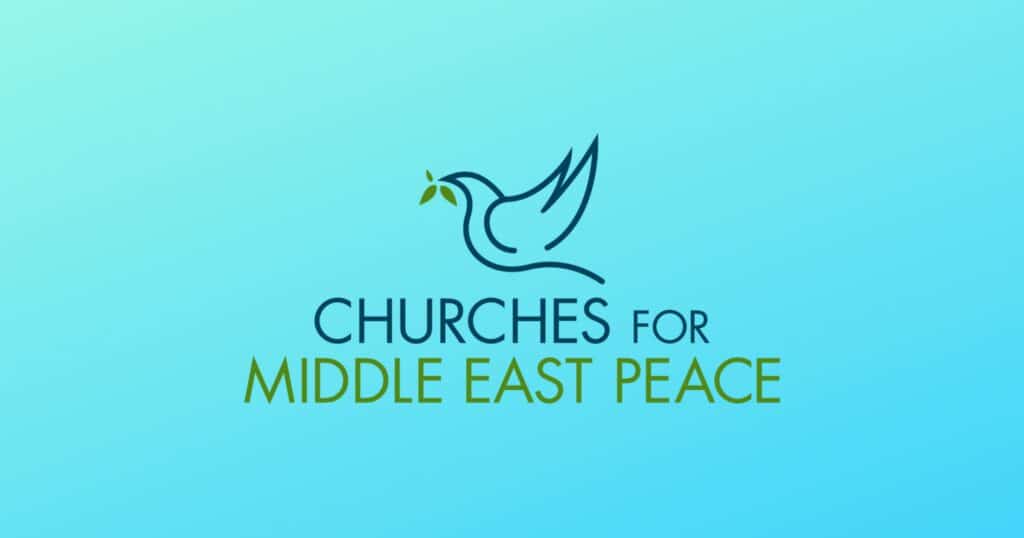 The following statement was issued Dec. 2 by Churches for Middle East Peace (CMEP), of which...
Read More