UCC churches establish protocols, preach awareness, not panic as COVID-19 cases grow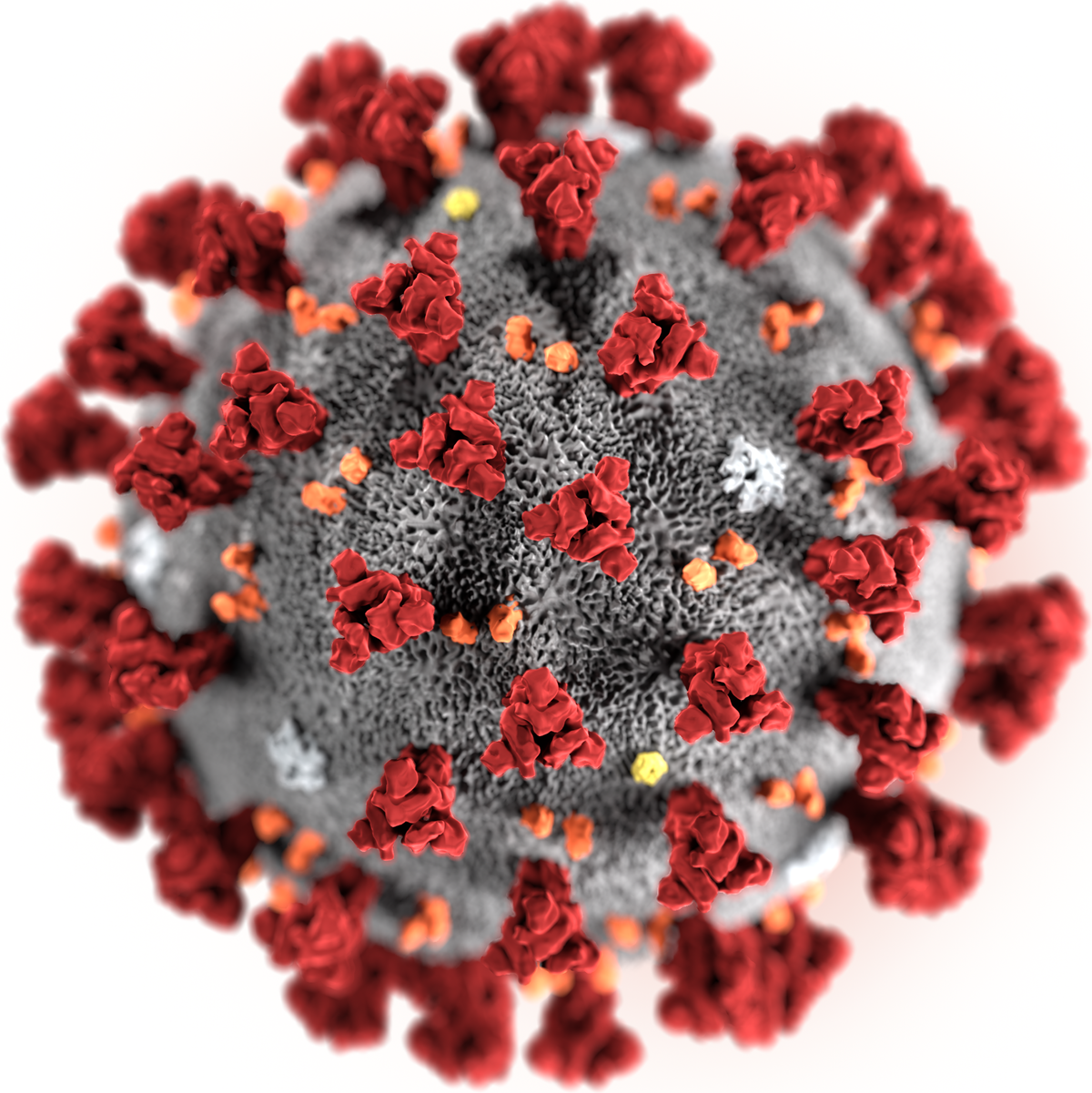 United Church of Christ leaders are sharing information with each other, listening to the latest data from world health organizations and taking directives from their local health departments to discern how best to take precautions as the coronavirus COVID-19 spreads across United States.
Borrowing from the Rev. Kaji Douša, senior pastor of the Park Avenue Christian Church in New York City, the UCC is taking "a posture of awareness, not panic."
National executives are in regular communication with the World Health Organization and the Centers for Disease Control and the information from those briefings is being shared almost daily with the Council of Conference Ministers, said the Rev. John Dorhauer, UCC general minister and president.
"We will continue to rely on all sources of new and timely information and disseminate that through the Conference offices," Dorhauer said. "We encourage all churches to hear from their local and county health departments to get timely and relevant information about their local circumstances."
Douša and the staff at Park Avenue Christian Church had been practicing "social distancing" since COVID-19 was reported in New York, encouraging people to build physical distance between themselves and others to minimize the spread of disease in the face of an outbreak. The church put other precautions in place, increasing sanitation practices and asking worshippers to refrain from physical contact with each other. Douša also shared a message on Facebook, outlining the additional safety measures the church was taking, and inviting worshippers to participate in services online.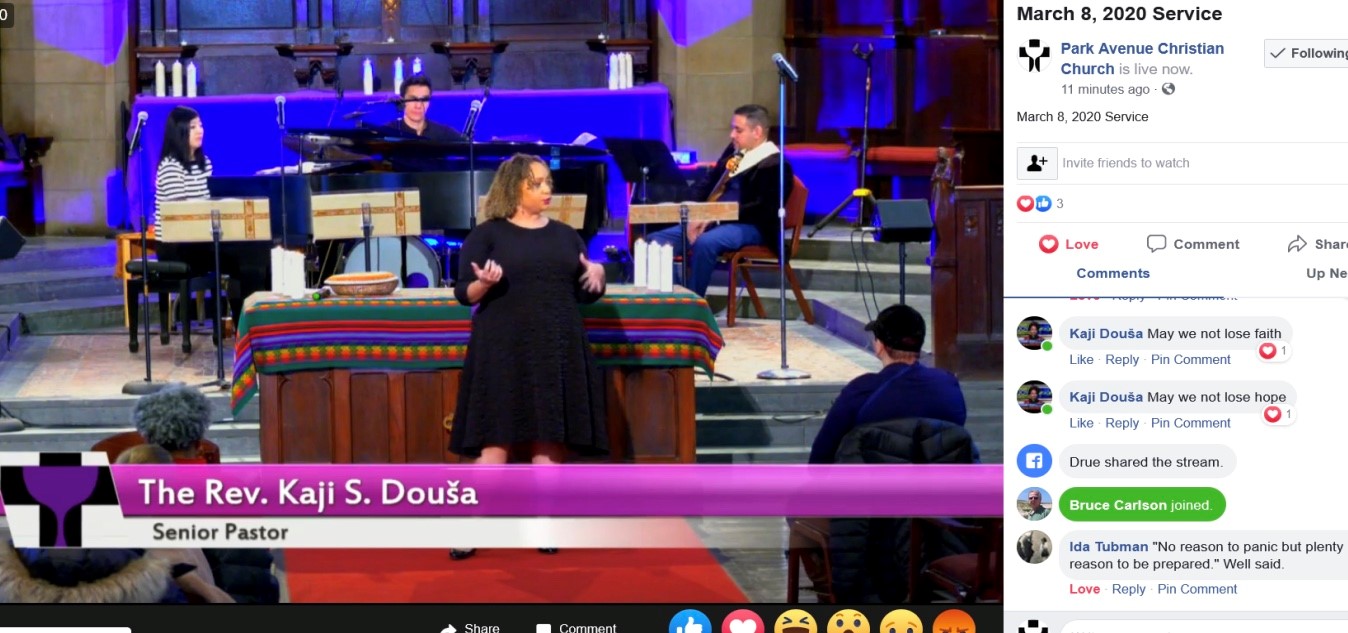 "We have been worshiping in person and online for a couple of years now," Douša said, "so we were ready for online worship right away. We were in person yesterday, but that was the last time until it's safe to be in large gatherings in New York City again. Going forward, we will have our worship leaders in the sanctuary, but the congregation will be exclusively online."
Over the weekend, Governor Andrew Cuomo declared a state of emergency in New York after the number of cases pushed toward 100, with over a dozen cited in New York City.
"We took several precautions that I'd recommend for communities that aren't at the level of outbreak that NYC is in," Douša said. "We set up our chairs so that there were at least four feet between people. Churches with pews could ask people to space and stagger themselves, assuming the congregations aren't full. We had people excuse themselves just before communion and wash their hands, then only one person handled the elements (after another use of hand sanitizer). We asked people not to touch each other but instead to offer the ASL sign of applause (which looks something like jazz hands)." She also encouraged others who are unable to go to their own churches to join the Park's online worship service.
With COVID-19 cases now reported in more than 30 states, UCC clergy have added containment to the approach of education, caution and common sense.
In Washington state, where more than 100 cases and 18 deaths have been reported, several churches cancelled Sunday services or went to online worship. In a joint statement, 3 West Seattle UCC churches announced they were following recommendations of the King County health department in limiting large gatherings and adapting operations for the next three weeks.
The Rev. Mike Denton, Conference Minister of the Pacific Northwest Conference, has linked a number of the Washington churches by email and has scheduled three regular times for different types of video conference conversations over the next weeks around worship, pastoral care and administrative responsibilities.
"There is plenty of 'how to' advice and information on the virus out there," he said. "The most important thing we can do is figure out ways to be there for each other. Establishing these means for relationships now is going to be important in the coming weeks and maybe even more important for the recovery time."
Monday, March 8, the UCC national offices began operating under a new set of protocols, "in an effort to comply with new standards around social distancing, and in response to the CDC's strategy not just to contain the spread of infectious diseases but to mitigate against its impact," Dorhauer said.
Until further notice, those protocols include:
• All air travel for work is prohibited. Emergency air travel for work may be considered on a case-by-case basis.
• Personal air travel should be reported.
• Auto travel may be permitted for participation in small group gatherings on a case-by-case basis, with explicit permission.
• Anyone returning from international travel that includes China, Italy, Japan, Iran or South Korea is required to work from home for 14 days. If symptoms consistent with the COVID-19 virus manifest, then the employee will need a note from their doctor before returning to work.
• Anyone returning from international travel to other countries is requested to work from home for 14 days. If symptoms consistent with the COVID-19 virus manifest, then the employee will need a note from their doctor before returning to work.
• All staff should strive to hold meetings by video conference when at all possible.
"Today we draw on holy wells of creativity, resilience, and compassion that will get us through," Denton said. "As we do, some of the new things we're trying will work and some won't… May today be a day of grace, love and persistence as, with God's help, we figure this out together."
Bookmark these resources for developing information:
---
Related News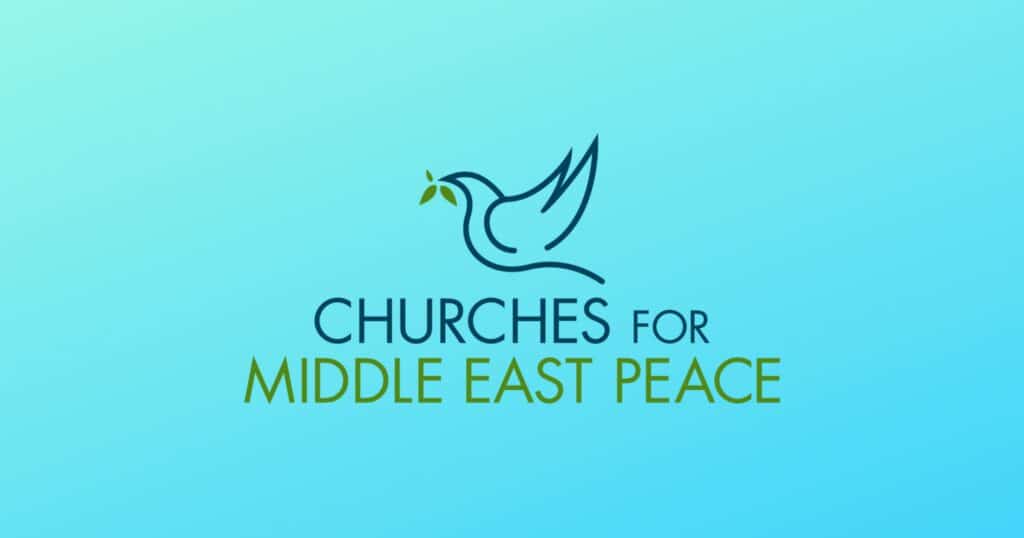 The following statement was issued Dec. 2 by Churches for Middle East Peace (CMEP), of which...
Read More