UCC Board talks transformation, innovation and privilege
What does it mean to be the church in a rapidly changing world? That question was the premise of the United Church of Christ Board Fall Meeting, Oct. 18-21. 
Board Chair Frank Bolden set the tone for the gathering Thursday morning, when he charged the group to be more nimble. He used the pending changes to the Pattern of Giving as an example. The work to be less dependent on dwindling OCWM dollars began in 2008, a new Pattern of Giving was approved by a Board task force in 2015, with the formal resolution passed by General Synod this summer. But it will be 2023 before the transition to a more donor-based financial support system is complete.
"We have to find a way to do things quickly," Bolden said. "There's a real need for urgency in what we must do."
The Rev. John Dorhauer, UCC general minister and president, spoke in detail about changes in progress at the national setting. Following the Board's mandate to realign church resources with the future needs and mission of the denomination, the Cleveland office has been restructured and re-imagined. 
Dorhauer outlined "significant losses" as part of this time of "enormous transition and transformation," living into a new model of governing, with a commitment  to clarify the form and function of the Cleveland office.
"On Oct. 5, two weeks ago today, 14 employees of the National Setting were given notices of release from employment," he said. "We have all experienced some pain and grief as a result of that."
"We knew the course we were setting for ourselves would be an arduous and sometimes painful one. We knew at some point we would be transitioning some of our current employees out as we created space for new positions needed for the future success of our faith communities," Dorhauer said. "We find ourselves in the heart of that transition."
He underscored the two key functions that now face the streamlined National Setting, just one-third the size of the 300 employees that staffed the office after the move from New York.
Those would be branding and capacity-building.
"Casting the meta narrative that establishes an identity that we all own, articulating a mission we are living into, willing to share. That sets us apart from our ecumenical and interfaith partners, a clear purpose and reason for being.
"Capacity building," he continued, "the realignment of the national staff is also a refocus of the work of the staff, a paradigm shift from a collection of experts, to facilitators connecting resources to help the churches build their own future."
That means, as Dorhauer told the Board, as the office works to figure out how to redistribute the product of labor, decisions have to be made about what can no longer be expected from the national setting. New practices, new duties, new tasks will become more clear during this time of transition, which will continue into the New Year.
"I remain convinced that we are guided by the Holy Spirit to embrace a mission in which our commitments to love, to peace, to justice participate in the transformation of the world," Dorhauer said. "She is doing a new thing and we are invited to perceive it."
On Friday morning, Cheryl Joseph Williams, the UCC Chief Strategy Officer, asking the question, "How do we measure our progress as we work to obtain a just world for all?" continued the discussion about focusing the form, function and organizational culture of the realigned National Setting to be better able to do that.
She also shared plans for a UCC innovation summit which she hopes to launch in 2019. Putting out a call for planning team volunteers at the morning session Oct. 20, Williams said the hope for the summit is to "leverage early stage ministry ideas, and develop practices to launch and learn from them."
Thursday afternoon, former Chicago Theological Seminary President the Rev. Alice Hunt offered a thought-provoking session on privilege, by starting with a question — "Why is talking about privilege so difficult?"
She talked about the "invisible and unnamed systems that give privilege to some of us and not the other," by offering simple but effective examples. Like being right-handed. Hunt pointed out all the systems in place that benefit right-handed people, and how this one group's way of looking at the world has become the standard because of their accepted and unnamed value. An idea that can be extrapolated around privilege of all types.
"We so don't want to feel guilt and shame, so I find if you can disarm people around simple examples, it's easier to start the conversation," Hunt said.
She encouraged her fellow Board members to join her on a journey to accept responsibility to "walk into awareness about our privileges, and allow ourselves to be self-reflective."
Facts and figures from the UCCB Fall Meeting:
– On Friday afternoon, the United Church of Christ Board approved a 2018 combined budget for the national setting, with $20,717,580 in revenues (a $200,000 reduction from 2017) and $20,599,709 in expenses (a $300,000 reduction from 2017).
– The Board was advised that $2.6 million dollars has been raised for the General Minister and President's Shaping Our Future Campaign, which will fund mission and program initiatives.
– Cheryl Joseph Williams also reported that the UCC donor base is growing, with 2,000 more donors as of Sept. 2017 compared to the year previous.  
---
Related News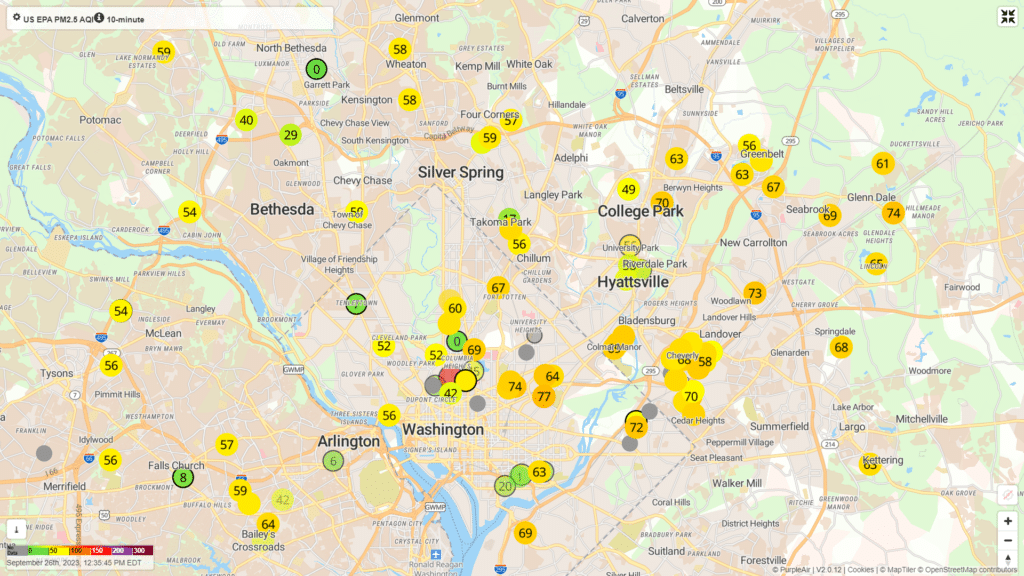 This summer, the United States experienced some of the worst days for wildfire pollution in...
Read More