UCC Board approves third straight balanced budget
For the third consecutive year, the national setting of the United Church of Christ will operate on a balanced budget in 2017 and continue to uphold a commitment to fiscal responsibility, firmly moving past years of overspending beyond its means.
 
"The United Church of Christ Board understands its covenant responsibility with the wider church. We must be good and wise stewards of the precious resources they entrust to us for the sake of our shared mission," said the Rev. John Dorhauer, UCC general minister and president. "That we have been able for a third straight year to present a balanced budget bears witness to how responsible this Board is, and how willing they are to honor their covenant with our partners at every level of this denomination."
 
As part of its fall meeting business, Oct. 20 to 22, the UCC Board of Directors approved a 2017 fiscal year budget of $20.9 million for the national setting of the church — a reduction of $1.4 million in expenses from previous years.
 
The board previously approved balanced budgets of $22.3 million for both 2015 and 2016, the first two years without a projected financial shortfall since the national setting was restructured in 2000.
 
Stephen Jones, UCC chief financial officer, offered some context on the current financial realties of the national setting. Jones said that from 2012 to the 2017, revenues have decreased by 19 percent and Our Church's Wider Mission is down by 33 percent — both of which make up 63 percent of the national setting's operating revenue. But the national officers have also cut $3.6 million in expenses during that same period.
 
The budget includes a 4.75 percent draw on the church's investments to account for a portion of the short-term gap between the national setting's expenses and revenues, though the actual draw could be less at the end of the 2017 fiscal year. Jones informed the board that organizations similar to the UCC have between a 4.6 percent and a 5.4 percent draw on investments. The board of directors previously said it would like to reduce draw rates to 4 percent by 2019.
 
"There is tension between the current needs and the desire to protect the future assets of the church, but I feel that 4.75 percent is a reasonable midpoint," Dorhauer said.
 
In a separate vote, the board unanimously decided to forgive debt of Franklinton Center at Bricks, paving the way for the Justice and Witness Ministries facility to become an independent non-profit organization that generates revenue while living into its purpose of a justice ministry.
 
In doing so, Franklinton Center will be released from about a $565,000 deficit and would become an independent ministry beginning Jan. 1, 2017.
"The only opportunity they have to thrive and prosper is if they are released from that lien," said the Rev. Traci Blackmon, acting executive minister of JWM. "They would be completely independent of the UCC, and they would be a partner in ministry."
 
The 243-acre Franklinton Center at Bricks, a conference, retreat and educational facility in Eastern North Carolina, is appraised at $1.275 million.
 
Board members the Rev. Dwayne Royster and the Rev. Edward Davis both agreed that relieving Franklinton Center of its debt would give the ministry a chance to become truly self-sustaining.
 
"I know that a hanging debt over your head can be a noose around doing ministry," Royster said. "What we are talking about is releasing that noose and letting Franklinton Center do their ministry, to blossom and be the center for change the world needs."
 
"I've seen the work they've done to move toward self-determination," said Davis, conference minister of the UCC Southern Conference and a Franklinton Center board member. "We have to give them that opportunity."
Other UCC Board of Directors News
Vision of a just world underscores clearer UCC purpose, mission
Wisconsin Conference will host 2019 General Synod in Milwaukee
UCC Board moves forward on amendments to constitution and bylaws
---
Related News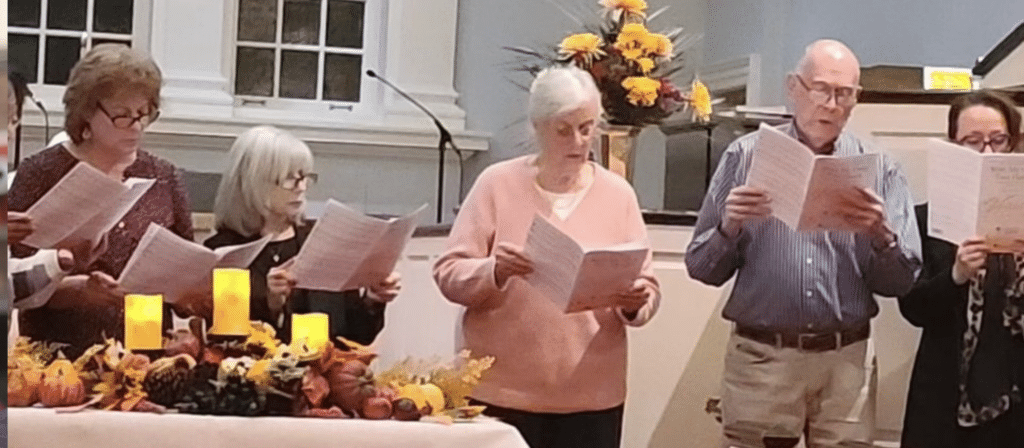 Many United Church of Christ congregations across the country participated in interfaith...
Read More