UCC advocates encouraged by President Obama's plan to close Guantanamo
Advocates in the United Church of Christ and other faith communities are lauding President Barack Obama's long-awaited plan to close down the detention facility at Guantanamo Bay, Cuba. The president, who sent his proposal to Congress on Tuesday, Feb. 23, made it clear that keeping the prison open is "contrary to our values."
"Today we celebrate this announcement of a plan by President Obama to finally close the prison at Guantanamo," said the Rev. Mike Neuroth, international policy advocate for UCC Justice and Witness Ministries. "After 14 years, it is past time to close this facility that symbolizes to the world our use of indefinite detention, torture, and failure to honor basic human dignity."
The United Church of Christ has been calling on the administration to close Guantanamo for years, working with the National Religious Campaign Against Torture on the issue since NRCAT's creation in 2006. The Rev. Ron Stief, UCC minister and executive director of the National Religious Campaign Against Torture said, "Keeping Guantanamo open this long has never been a good idea, from either a national security or a moral perspective. The President's goal of transferring or trying almost all of the detainees can only improve our moral standing in the world. However, an important flaw in the President's plan is that it is immoral and contrary to American values for the U.S. to hold anyone without the reasonable prospect of a trial."
Matt Hawthorne, NRCAT's policy director added: "The President's plan will save over $100 million per year, and it will improve our reputation around the world. Closing Guantanamo isn't just morally right, it's practically sound — and it points to how costly a mistake it was to open Guantanamo as a prison in the first place."
The Rev. Mike Neuroth during a 2013 fast to close the Guantanamo detention center. 
"We have continued to call on the president to continue this work by fulfilling his campaign promise to close the prison at Guantanamo. Members of the UCC have sent letters to the president, to Congress, and even joined a fast in solidarity with Guantanamo prisoners in 2013," Neuroth said.
The plan to close the prison in Cuba, which has been on Obama's agenda since he took office in 2009, hinges on the transfer of between 30 and 60 detainees to U.S. soil, and suggests several possible locations in South Carolina, Kansas and Colorado. The rest of the 91 detainees at the prison could be sent to other countries.
The president said he had spent "countless hours" over the past several years working to close the prison, and that he fielded phone calls from many close allies criticizing its existence.
"I don't want to pass this problem on to the next president, whoever it is," President Obama said. "And if, as a nation, we don't deal with this now, when will we deal with it?"
The White House has not ruled out the possibility that Obama might try to use his executive authority to shut down the prison if his efforts to reach agreement with Congress on the issue continue to fall short.
"The plan is reasonable, will save money, and ultimately will make us more secure by restoring our nation's reputation as a country that upholds human rights," Neuroth added. "We call on members of Congress to support the president's plan and work expeditiously with the administration to help implement it. Each day the prison at Guantanamo remains open, and detainees are held without trial, we perpetuate a moral wound for our nation that will only be healed when Guantanamo is permanently closed. As people of faith, we believe now is the time to close the prison at Guantanamo."
---
Related News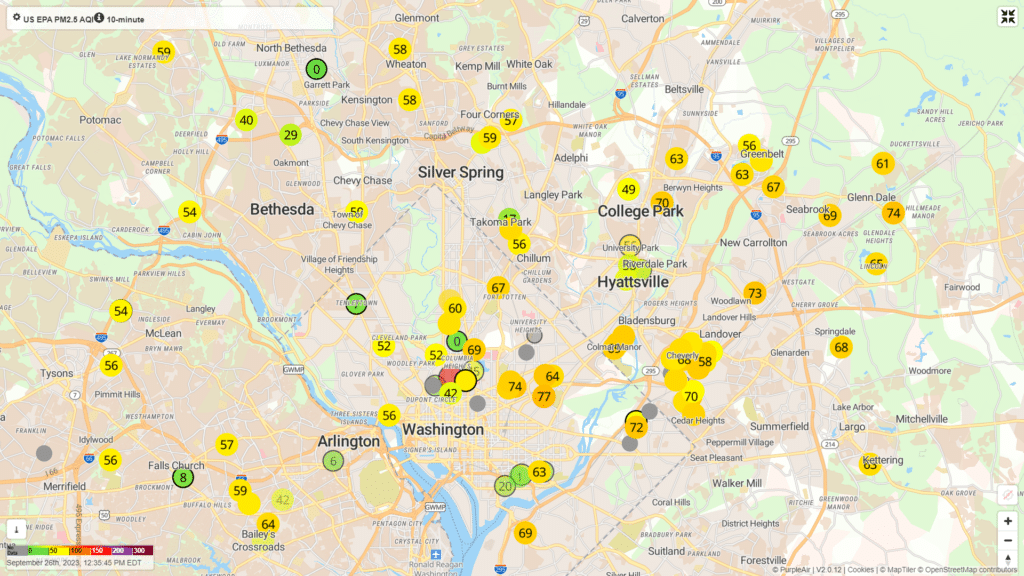 This summer, the United States experienced some of the worst days for wildfire pollution in...
Read More