UCC Severe Storms 2021 appeal to aid December tornado victims
In the days since a series of deadly tornadoes swept across six states on Dec. 10, people of the United Church of Christ have reached out to respond.
Donations are being directed to the church's Severe Storms 2021 appeal, as Disaster Ministries works with Conference disaster coordinators to assess the damages and discern how best to help.
At least 90 people died in the destructive Friday-night storms, 80 of them in Kentucky. In Edwardsville, Ill., six people were killed when a tornado knocked down the walls and took the roof off an Amazon warehouse. Four people in Tennessee were killed, as well as two in Arkansas and two in Missouri.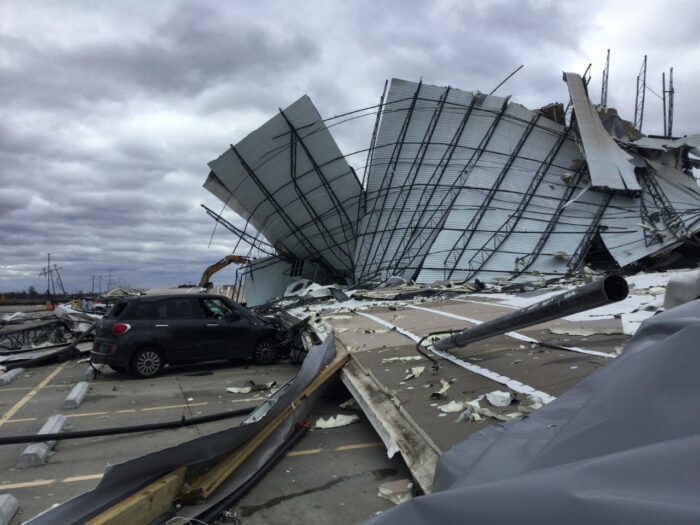 "Our thoughts and prayers go out to the many communities impacted by this devastating series of storms," said Lesli Remaly, UCC minister for disaster response and recovery. "We have been in touch with the Conference Disaster Coordinators in Arkansas, Missouri, Illinois, Kentucky and Tennessee to extend our support."
President Biden toured two of the hardest hit communities in Kentucky — Mayfield and Dawson Springs — on Dec. 15. He pledged federal aid for the recovery ahead and committed more federal funds for short-term cleanup costs. Early estimates of damage and economic losses are projected into the billions.
What the church is doing
At this point, checks with Conference ministers in the affected areas indicate that no UCC churches were damaged or affected directly. But "the Disaster Preparedness and Response Ministry Team is deep in the work of long-term recovery processes," said the Rev. Chad Abbott, Indiana-Kentucky Conference minister.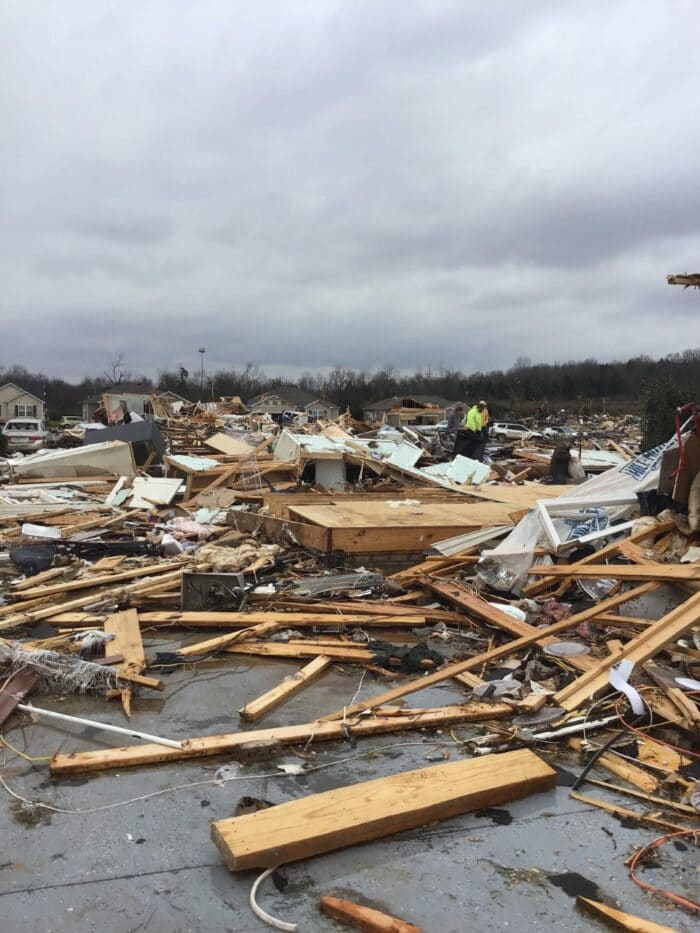 In Kentucky, where National Voluntary Organizations Active in Disaster partners are meeting daily to coordinate cleanup efforts, Conference Disaster Coordinator Greg Denk said the full recovery will take many years, and that the disaster ministry team plans to be there for the long haul.
"We are part of the long-term recovery facet of disaster response," Denk said. "Therefore, we will be in Kentucky once the rescue and immediate response phases are completed. Typically, we start our work six months to a year after the disaster. But we will be there for a long time helping these families get back into their homes.
"We are fundraising to secure enough funds to deploy volunteers and purchase materials for rebuild when we are asked to respond. Typically, we show up when the FEMA assistance and homeowners' insurance runs out. The team is currently organizing our next steps to speed the registration and vetting of volunteers to the recovery sites, as well as providing housing for our volunteers while there."
'Spiritual and emotional support'
In Illinois, the UCC has two churches in Edwardsville, and many people in those congregations have connections to those who were killed in an Amazon warehouse collapse, or who work in the facility.
"We are focused on offering spiritual and emotional support for those in the metro-east area of our Conference," said the Rev. Shana Johnson, Illinois South Conference minister. "We covet your prayers for our pastors and churches as they walk alongside those who are grieving and deeply shaken by this experience."
In Tennessee, UCC churches in Nashville and Cookville are closest to the Mt. Juliet community, where the storm damaged an area still recovering from a tornado last year.
"We are seeking volunteers when and as needed and receiving funds to assist areas in need," said the Rev. Kimberly Wood, Southeast Conference minister.
Gifts that help most
Financial gifts are the best way to contribute to the recovery response. Gov. Andrew Beshear told the Kentucky Council of Churches on Tuesday that there is plenty of food and clothing coming in, but monetary donations can best assist affected families.
Individuals and congregations can donate to the December tornado recovery effort here. Churches and other groups can also help by assembling Church World Service Kits and Cleanup Buckets. Learn more about specifics here, and apply for $250 Global H.O.P.E. matching grant to assist in the process.
---
Related News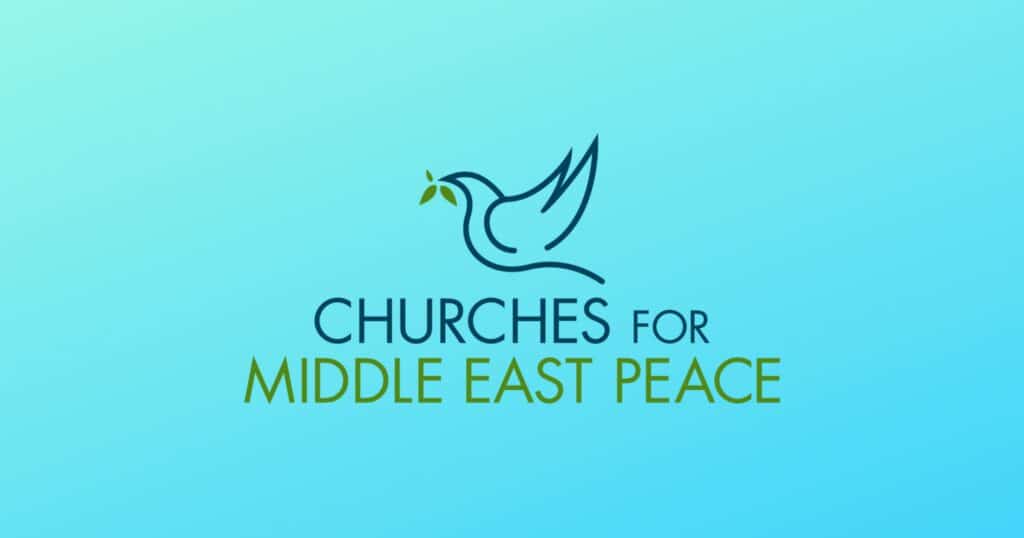 The following statement was issued Dec. 2 by Churches for Middle East Peace (CMEP), of which...
Read More