UCC national office joins ad urging paid leave protections
The national offices of the United Church of Christ joined more than 400 organizations in an ad in the Washington Post on Tuesday, supporting worker justice and the financial health of American families.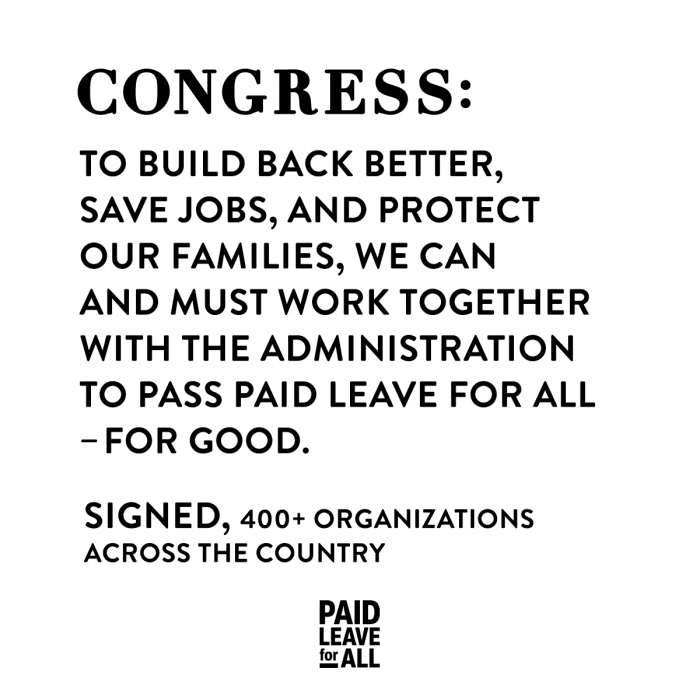 The full-page ad, advocating permanent paid leave, was organized by a coalition looking to make permanent the family leave protections provided under the Coronavirus Aid, Relief and Economic Security (CARES) Act.
Seeking legislation
This call for a law to give all American workers the ability to use paid leave comes as President Biden prepares to unveil his "Build Back Better" legislation that calls for trillion-dollar investments in jobs and infrastructure. The White House said these will be paid for primarily with higher corporate taxes.
House Democrats would like to see family-leave protections as part of that legislation.
Despite national support for such protections, the United States remains the only developed country in the world without a plan of paid family leave for private-sector workers, according to Bloomberg Law.
UCC and worker rights
"The United Church of Christ has a long and proud history of supporting worker rights," said the Rev. John Dorhauer, general minister and president. "The call for protection of paid family leave is crucial — a call not just for the justice of the worker but the health of the family.
"We are very proud that as an employer we have added paid and protected family leave into our practices. We can add our testimony to the value it adds to the organization, as well as our testimony to the gospel values it upholds. We strongly encourage the churches of and leaders within the United Church of Christ to support permanent family leave protections for U.S. workers."
The UCC national offices joined the New Hampshire Conference UCC, the Episcopal Church, the United Methodist Church General Board of Church and Society, the Union for Reform Judaism, Jewish Women International, Sojourners, Bread for the World, the AFL-CIO, the NAACP, the Urban League and scores of other labor, community and local faith organizations in the ad. It appeared in the March 30 edition of the Washington Post.
"It is in keeping with our long-standing General Synod witness in support of worker justice and workplace fairness," said Sandy Sorensen, director of the UCC's advocacy office in Washington, D.C. "It is even more critical as we seek to address the vast economic disparities laid bare by the COVID pandemic. With a staggering number of job losses among women in the pandemic, it is clear measures like paid leave are vital for the well-being of families and communities."
---
Related News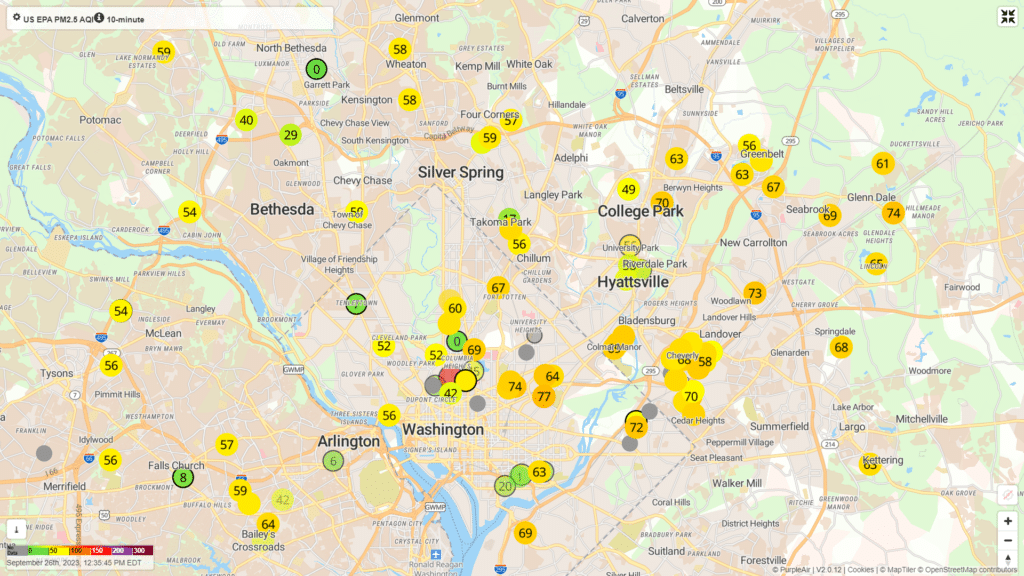 This summer, the United States experienced some of the worst days for wildfire pollution in...
Read More