UCC minister: This moment is a movement about public safety
Jury selection in the trial of the ex-police officer charged in the death of George Floyd begins this week in Minneapolis as Congress works to pass the police reform bill named for Floyd.
As the trial for Derek Chauvin begins, I join others from Minneapolis at events each day to hold space, pray with and for, and bear witness to the pain and hope in our city. On Sunday, March 7, I dressed in black and headed to a peaceful, impactful and prayerful demonstration at the Hennepin County Government Center, the "I Can't Breathe" Silent March for Justice. Clergy and religious leaders were invited to wear vestments. The general public was invited to bring signs and flowers.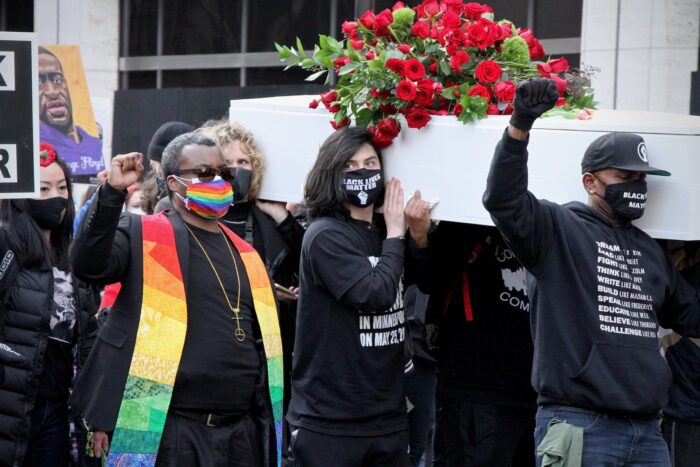 After the event opened with prayer and a call to action, the growing crowd was invited to march. I volunteered to be a pallbearer for a casket symbolizing those unjustly killed by police. At the front of the march was a sign that read, "I Can't Breathe," followed by a white casket covered in a mass of red roses and rose petals. That casket was flanked by a scroll that listed the 405 names of individuals killed by Minneapolis police since 2000. Hundreds more peaceful demonstrators marched in the streets behind us.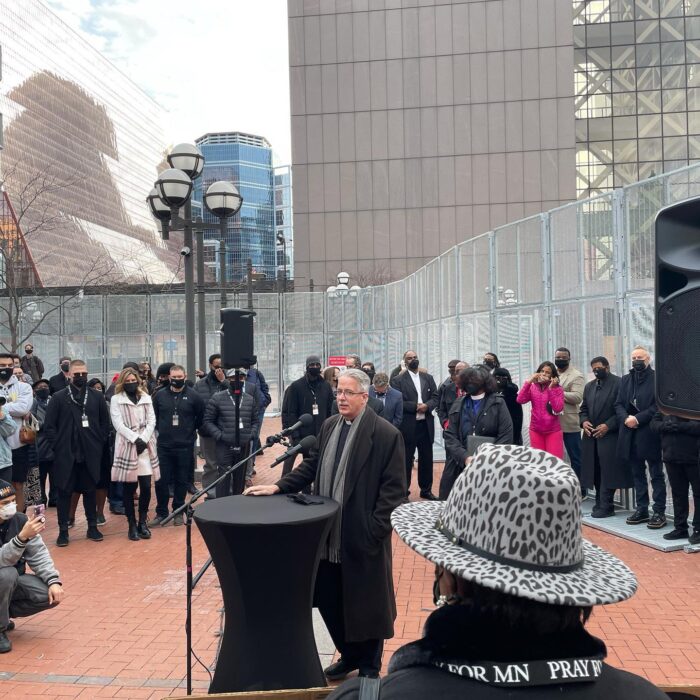 At the conclusion of the two-mile procession, we reassembled at the Hennepin County Government Center for closing prayers, remarks and calls to action by community leaders. In a sea of people, the pain and hope in our city were palpable. The pain of a people traumatized by the unjust killing of George Floyd and tired of a reality in which advocating for the worth of black and brown bodies is necessary. Hope was also evident in the eyes and prayers of the people and I saw a glimpse of what the kin-dom of God can look like.
People of diverse ages, stages, skin colors, faith traditions, and political affiliations gathered together. We were there for so much more than justice. We were also there for peace. As I stood, my hands and shoulders tired from carrying the symbolic casket, John 14:27 came to mind. "Peace I leave with you; my peace I give to you. I do not give to you as the world gives. Do not let your hearts be troubled, and do not let them be afraid."
The energy from those gathered was the energy of a people united and unafraid, a people who know that this moment is a movement larger than ourselves. This moment is a movement about public safety. Policing is an important aspect of public safety. For the greatest good to be served, we must hold police officers accountable to keep the peace and punish those whose excessive use of force takes life or in any way jeopardizes the well-being of society.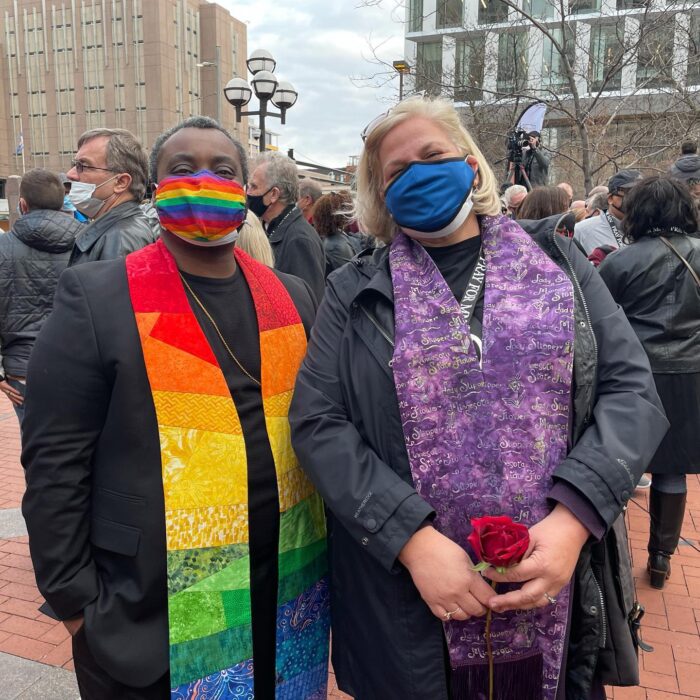 Countless UCC clergy and ecumenical faith leaders were present. Our Minnesota Conference Minister, the Rev. Shari Prestemon, was also in attendance. At the conclusion of the event, I asked my partner, James Triplett, to take a picture of the two of us. For me, this time of prayer, the march around the government center, the pained-yet-hopeful energy of people, and this picture with my conference minister taken by my partner are all reminders of what is possible when we believe.
I believe in a society that values all people equally. I believe in a society with policing that keeps us safe. I believe in a society where we can come together for the well-being of our people and our land. I believe in a society where we are the church everywhere we go.
The Rev. Lawrence T. Richardson is the pastor of Linden Hills Congregational UCC, Minneapolis. 
---
Related News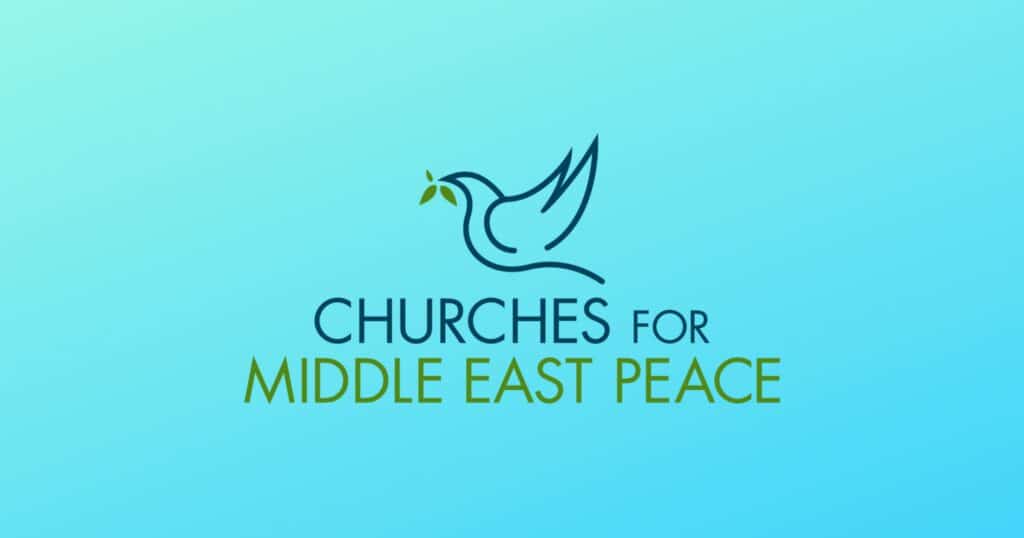 The following statement was issued Dec. 2 by Churches for Middle East Peace (CMEP), of which...
Read More