UCC minister: My wonderful opportunity
The COVID-19 pandemic has brought much anguish and sadness to our world. Many of us have lost friends and have relatives who have died from it. We have had great frustration because of the lack of people in the work force. However, despite the above, new opportunities have emerged.
Some people have taken the time to fulfill their bucket lists. Others have even changed their career and are now doing what they truly wish to do. It was through COVID that such an unexpected opportunity came for me.
I am an ordained minister in the United Church of Christ through transfer of call from the Baptist tradition. In part, due to the inability to drive because I was born blind, few opportunities have come about for me to pastor. But one day the Rev. Eddie Weathers, associate Conference minister in the Eastern North Carolina Association of the Southern Conference, called me to see if I would be interested in serving as a supply pastor of Sandhill UCC in Aberdeen, N.C. I was thrilled to accept this opportunity.
He called again less than two weeks later. This time he wanted to know if I would serve as supply pastor to Gregory Congregational UCC in Wilmington, N.C. Yes, I was very thrilled to once again accept — but thought, please don't ask me to handle three.
The beauty of these ministry opportunities is that I don't have to leave my living room. You see, I pastor these two churches through conference call and on Zoom — and find them both very fulfilling.
Having pastored these congregations since midwinter, I am getting to know the members of each church better and better. They are also getting to know me and my real sense of humor.
It has been a matter of trial and error to make these services work. For instance, at my first worship service with Sandhill UCC, I actually thought we could sing "Amazing Grace" on the ENCA'S conference call line. Well, we needed God's grace, as it sounded terrible.
Now, for both churches we play public domain music. No, it may not be the best sound quality. However, our spirits are still fed and blessed.
The highlight so far in working with Sandhill UCC and Gregory Congregational UCC came on Easter Sunday, when we had a combined service. Normally I minister to the churches on alternating Sundays; I just didn't have the heart to leave one of the churches out on Easter. Ours was an absolutely uplifting and wonderful service. The people from both congregations were glad to meet each other, although not in person. The Spirit of the Lord helped us in our fruitful fellowshipping together.
In addition to leading worship services, on alternating Thursdays I lead Bible studies for each congregation. Much encouragement and knowledge is shared as we talk about what the scriptures are saying to us and what they might mean in our present world.
Beyond this, I provide pastoral care and support for the members of these congregations. It is an absolute joy to be able to help provide spiritual support for the people of these two churches.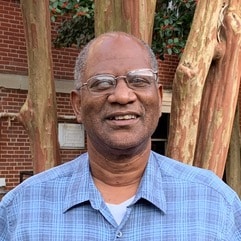 I believe that God has brought something good out of something tragic. What is more, our creator continues to show us that worship is not limited to the four walls of a church. I'm not sure how long this opportunity will last. It is a privilege to be called for such a time as this.
The Rev. Robert Parrish is a member of Community UCC in Raleigh, N.C., and continues to serve as supply pastor for Gregory Congregational UCC and Sandhill UCC.
---
Content on ucc.org is copyrighted by the National Setting of the United Church of Christ and may be only shared according to the guidelines outlined here.
---
Related News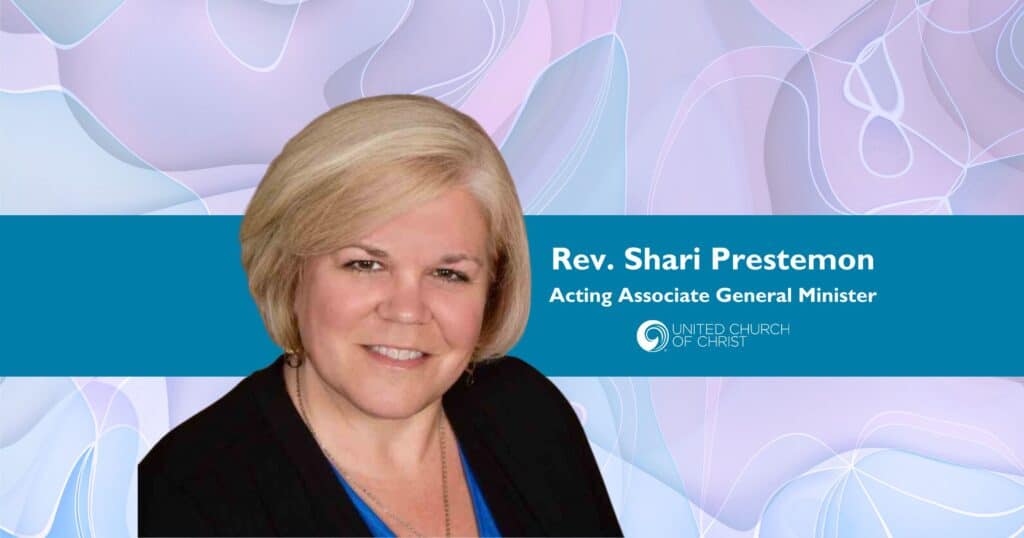 A new United Church of Christ national leader has been called. The UCC Board voted in a...
Read More