UCC minister: Illinois church supports Ukraine appeal on behalf of one of its own
St. John's United Church of Christ, Union, Ill., is a small congregation in a rural area northwest of Chicago. You might think world affairs pass us by without much notice. But we have a personal stake in Russia's war on Ukraine, so we knew we were called to respond. Our music director, Tetyana, is from Ukraine. Her mother still lives there.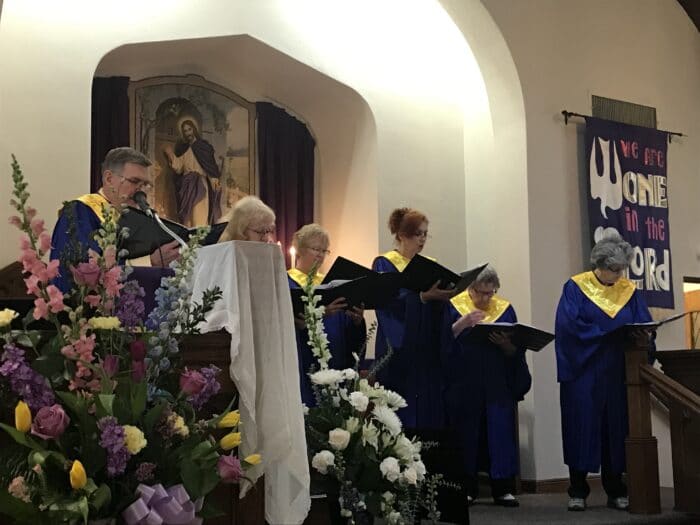 After the invasion on Feb. 24, when I asked Tetyana how she was doing, she shared her shock and confusion. Many people like her see Ukrainians and Russians as one people. Her father was from Russia; her mother from Ukraine. Like most of us, she doesn't understand why this is happening. She was also terribly worried for her mother. She had not heard from her in many days.
Finally, after another week went by, she was briefly able to connect with her mother by phone. Many houses in her town have been destroyed by bombs. There is no electric power, no gas to heat the house, no water in the pipes, no internet and no phone service. "It was like a miracle that I could reach her for a few minutes. Our house is not damaged," Tetyana said, noting that her mother is managing to survive. "My mom is 83, but she is a fighter!" 
A longtime member of the church, who now lives in Wisconsin and watches worship regularly via live-stream, asked me what we could do for Tetyana and her family. She suggested we hold a concert to raise money. After I talked with Tetyana, we decided we could host a concert with musicians from our church, Ukrainian musicians she knows and a string trio from my previous church.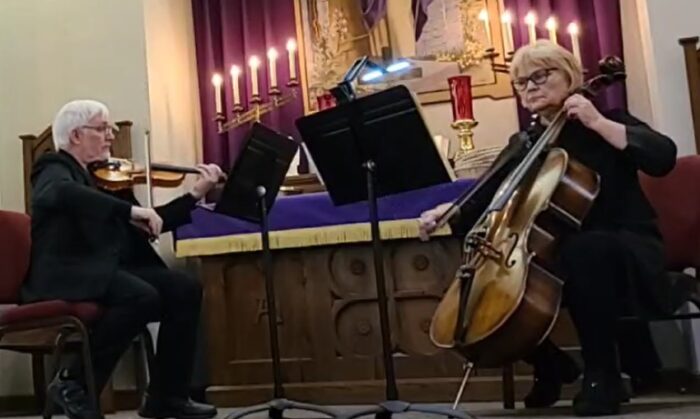 We pulled the event together quickly. We didn't want to wait, as the situation in Ukraine continues to change rapidly, and we wanted to help before it became too late.
Our church considered funding a local organization in Ukraine, but the group wanted to send money to the Ukrainian military. We opted instead to support the UCC Ukraine Emergency Appeal, trusting the connections the national church has with ecumenical partners in the region. Though we can't help Tetyana's family directly, we can support others in Ukraine who are enduring or fleeing the violence.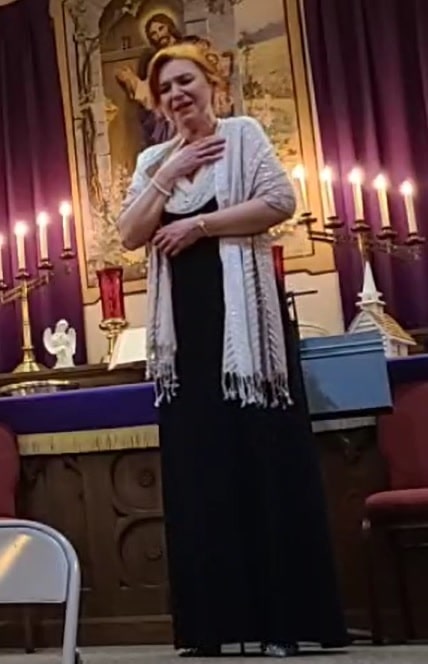 The March 19 concert opened with St. John's six-member choir, followed by a soloist from our church. Tetyana's friends performed on violin, cello and piano, and included two works by Ukrainian composers. My friends performed on violin, viola and cello. I sang and played guitar. Following an intermission to collect donations, Tetyana enchanted us with her opera skills. We concluded by singing together "Let There Be Peace on Earth."
With an audience of around 100, we were able to raise over $4,000! I am honored to have shared a stage with such gifted musicians, and we are all grateful for the outpouring of support from the community. We pray that peace returns to Ukraine.
The Rev. Dave Inglis is pastor of St. John's United Church of Christ in Union, Illinois.
---
Content on ucc.org is copyrighted by the National Setting of the United Church of Christ and may be only shared according to the guidelines outlined here.
---
Related News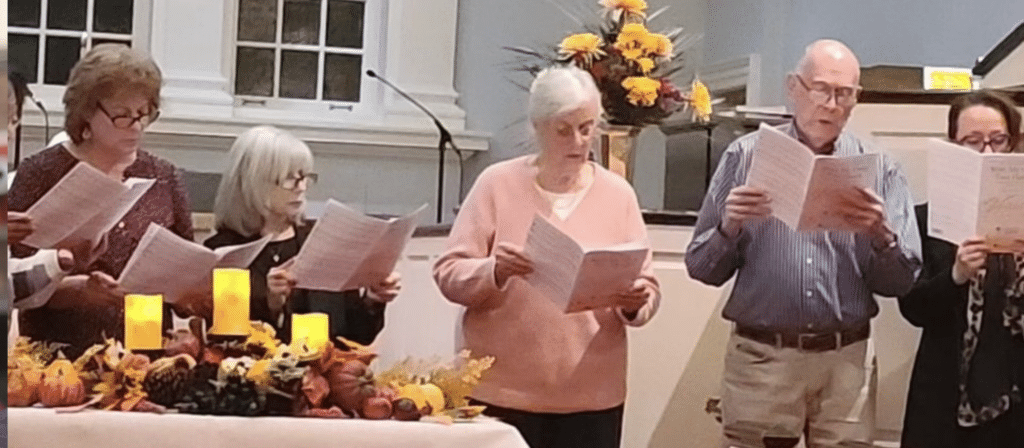 Many United Church of Christ congregations across the country participated in interfaith...
Read More