UCC member witnesses flood, helps victims; disaster grant follows
Even though the United Church of Christ does not have a congregation in Waverly, Tenn., it has a mighty presence there. This became evident the morning of Aug. 21, when a deadly, destructive and deep flash flood raged through the town.
UCC member Jeani Rice-Cranford lives with their wife Sandi on a hilltop overlooking Waverly. From that vantage point, they could see the rushing waters carrying debris. They could see people stranded on rooftops and hear cries for help.
"As we stood with our mouths agape, we could hear houses crashing into buildings," Rice-Cranford said, noting the floodwaters were more than 10 feet deep at the foot of their hill. "We watched storage sheds rushing to the west down what should have been city streets. We could hear crashing and popping and loud banging echoing in our little valley."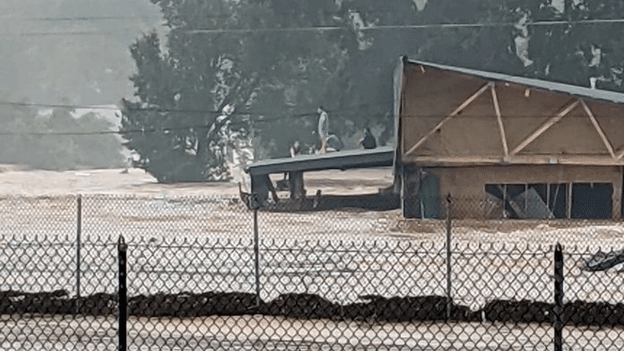 Soon their hilltop became a place of refuge for 15 or 16 people rescued by helicopter and deposited nearby. Rice-Cranford helped organize food, clothing, water and other supplies along with first aid and communications; entertained the children, and listened to survivors' stories, praying with them and grieving with two families when they learned they had lost loved ones in the disaster.
'Neighbors were swept away'
Said Rice-Cranford, "We would later learn many of our neighbors were swept away while still inside their homes; they were pulled out of the structures by the current; and then left to cling to telephone poles, floating debris, and corners of buildings as they clamored toward higher structures." Some 20 of Waverly's 4,000 residents died in the flood, which left much of the town in ruins.
Rice-Cranford is a Member in Discernment with the UCC Southeast Conference and a member of United Church of Cookville.
And now they are the denomination's primary contact in Waverly, volunteering as the Conference representative at the local recovery table and on calls organized by Voluntary Organizations Active in Disaster.
Another point of UCC presence in Waverly is support for the Tennessee Wing Civil Air Patrol, a UCC partner in the Tennessee VOAD.
UCC Global H.O.P.E., part of Wider Church Ministries, approved a $3,000 Disaster Response Solidarity Grant requested by the patrol for needed communication connections for the volunteers and community in the five days following the disaster. One Great Hour of Sharing provided support.
Grant aids radio communications
Lt. Col. Rob Borsari, Tennessee Wing's director of operations, said the patrol had received a mission request through VOAD to provide radio communications between seven locations in Waverly to facilitate ongoing disaster response activities in the affected areas.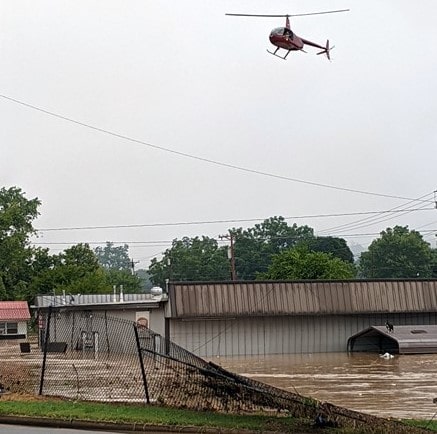 "The responding volunteers (were) having trouble communicating between the sites due to damage and overloading of the phone network," Borsari said. The patrol also was "asked to provide some light material transport in our radio equipped vans and pickup trucks between the warehouse and locations where supplies are needed."
Why ask UCC Global H.O.P.E. for the money? Borsari explained that, "in previous years we have received a grant from the state to support these activities but due to COVID we have not received one this fiscal year."
Borsari said the UCC's donation is to reimburse fuel and oil costs for the vehicles and generators employed.
---
Rice-Cranford's full eye-witness testimony appears at the Southeast Conference website.
---
Related News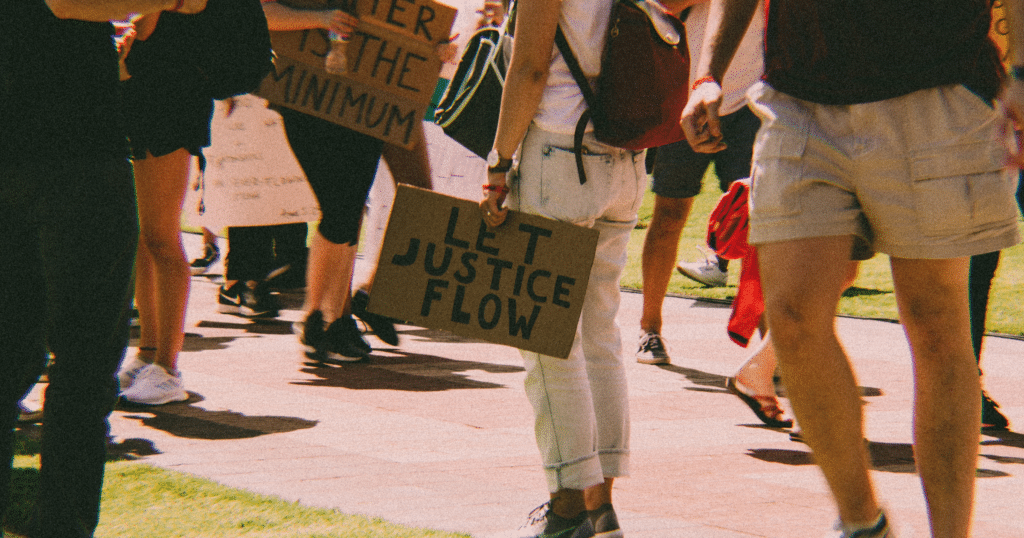 United Church of Christ leaders, in a letter to Georgia law enforcement, are condemning the...
Read More