UCC leaders offer public support to Cathedral of Hope after drag blessing
The United Church of Christ National Officers and the Conference Minister of the South Central Conference of the UCC have joined together to make a statement of support for Cathedral of Hope, a UCC congregation in Dallas, after the church held a blessing for drag queens during a Sunday, Sept. 17 service. The UCC leaders also denounced the targeting and protests of Cathedral of Hope and other UCC churches across the country for their stances on LGBTQ+ rights and affirmation.
By this everyone will know that you are my disciples, if you love one another.

John 13:35
In recent months, a number of United Church of Christ congregations have experienced vandalism and protests following faithful expressions of love and justice. Among them is Cathedral of Hope United Church of Christ in Dallas, Texas, which has been a regular target of hate-filled protest. On Sept. 17, the congregation declared once again that compassion is a fundamental value of Christian faith as they welcomed and supported the drag community during Drag Sunday.
Their celebration coincided with Dallas Pride Day and included a rebuke of Texas Senate Bill 12, which targets drag performers by criminalizing some drag shows and other performances. The United Church of Christ National Setting and the South Central Conference of the United Church of Christ join Cathedral of Hope in solidarity with the LGBTQIA+ community and in denouncing Senate Bill 12. 
We stand with Cathedral of Hope United Church of Christ and its pastoral staff, led by Rev. Dr. Neil Thomas. Their Sunday worship service was a moving witness which called the community to put love in action for all. They called out hateful language especially against our LGBTQIA+ brothers and sisters and exposed harmful theologies.
In response, this service of love and compassion was met with protests and a vitriolic backlash. We who are seeking a just world for all have work to do. We denounce the hateful attacks unleashed upon this congregation and all UCC congregations which have been targeted, especially from those whose words cut against the very faith they claim to defend.
As a people of faith who have heard and received Christ's love and extravagant welcome, we strive to share that love with others. Extravagant welcome and loving all should not be controversial. An act of grace and love should not be met by anger, aggression, hostility and violent language. The breadth of God's love and the fullness of God's grace is freely given.
The United Church of Christ and the South Central Conference applaud Cathedral of Hope for the ongoing commitments made to welcoming and loving all our siblings. We stand in solidarity with all who profess God's love. 
The Elected Officers of the United Church of Christ
The Rev. Karen Georgia Thompson, General Minister and President
The Rev. Traci Blackmon, Associate General Minister and Vice President
Peter Makari, Transitional Executive for Wider Church Ministries and Co-Executive for Global Ministries
and
The Rev. Phil Hodson, Conference Minister, South Central Conference UCC
---
Content on ucc.org is copyrighted by the National Setting of the United Church of Christ and may be only shared according to the guidelines outlined here.
---
Related News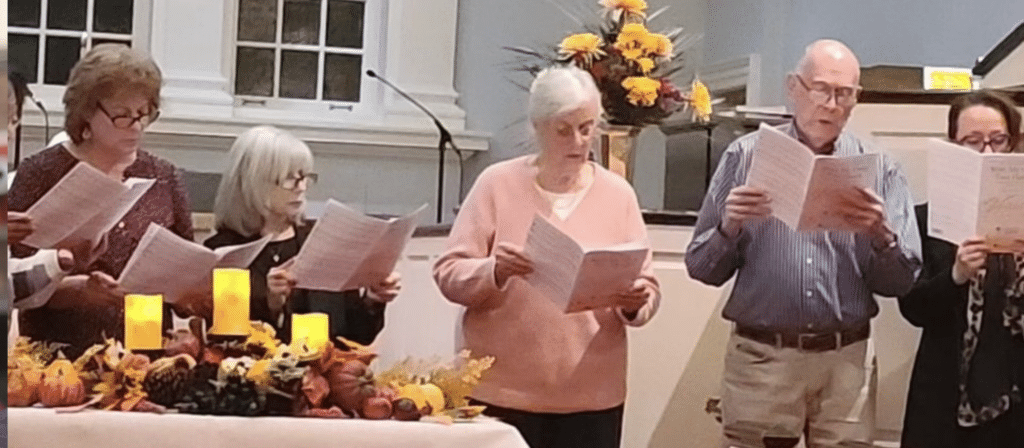 Many United Church of Christ congregations across the country participated in interfaith...
Read More