UCC leaders call on Georgia officials to stop prosecution of Atlanta activists
United Church of Christ leaders, in a letter to Georgia law enforcement, are condemning the prosecution of Atlanta activists trying to stop the construction of a multi-million dollar police training center that has been called "Cop City."
Last week, three Atlanta bail fund organizers, who have assisted people arrested while protesting the city's planned training center, were themselves taken into custody. This follows the arrests of more than 40 others who have been charged with domestic terrorism for actions protesting the project.
The UCC national officers joined Southeast Conference Minister the Rev. Kimberly Wood in the letter, speaking out against the charges that they say "run counter to broadly shared values for people of faith and conscience."
The church leaders call for Georgia officials to "immediately stop the prosecution against the three bail fund organizers from the Atlanta Solidarity Fund and the more than 40 persons facing domestic terrorism charges for their activism in seeking to protect the Weelaunee Forest."
Suppressing rights
The letter, signed by Wood and the Rev. John Dorhauer, the Rev. Karen Georgia Thompson and the Rev. Traci Blackmon, expresses deep concern "that these charges appear unrelated to public safety and strongly related to suppressing the right to dissent and protest."
It describes how community members and activists raised bail funds during the civil rights movement to free Martin Luther King, Jr. and others from jail. "To arrest and prosecute activists raising bail funds is a brazen attempt to stifle the voices of those opposing current government actions and is a prime example of state repression," the statement reads.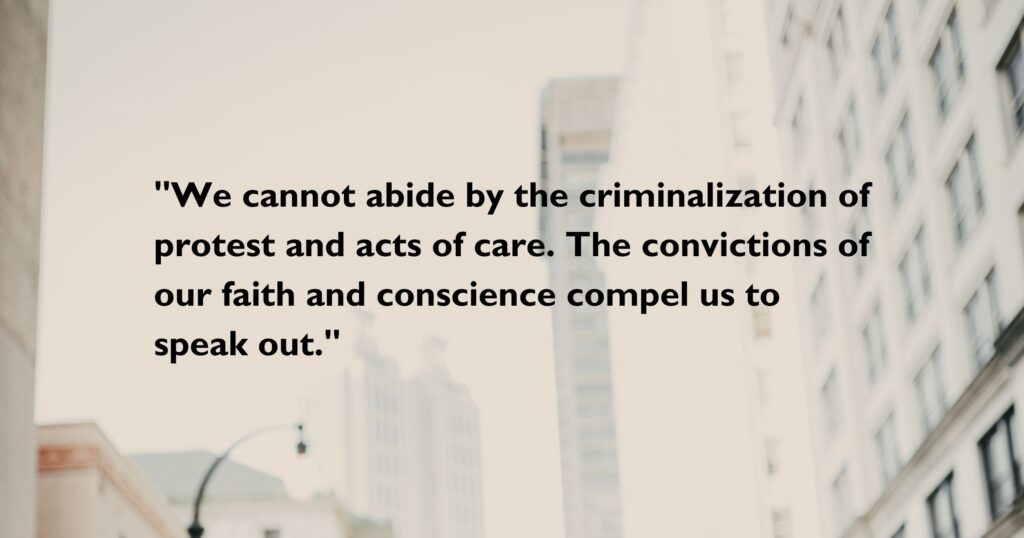 Criminalization of care
The letter, addressed to Attorney General of Georgia Christopher Carr, DeKalb County District Attorney Sherry Boston, Fulton County District Attorney Fani T. Willis and Prosecuting Attorneys' Council of Georgia Chair Tasha M. Mosley, acknowledges the severe penalties that accompany the charges of domestic terrorism, as well as money laundering and charity fraud, that have been put forth:
"As faith leaders, we cannot ignore the serious consequences that these charges pose for those who sought to exercise their rights, and for those who sought to care for these individuals through the charitable collection of bail funds. In short, we cannot abide by the criminalization of protest and acts of care. The convictions of our faith and conscience compel us to speak out.
"We resolutely stand against the prosecutions being waged and call for all charges to be dropped."
Read the complete letter here.
---
Content on ucc.org is copyrighted by the National Setting of the United Church of Christ and may be only shared according to the guidelines outlined here.
---
Related News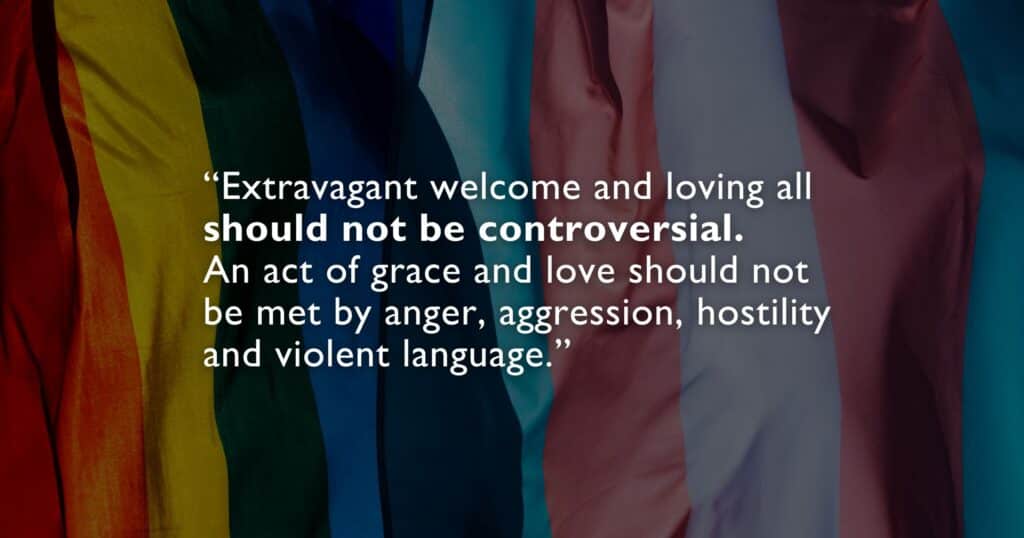 The United Church of Christ National Officers and the Conference Minister of the South Central...
Read More