UCC included in $5M study of COVID and the church
The United Church of Christ and its local churches will play a role in a major study of the impact of COVID-19.
"Exploring the Pandemic Impact on Congregations" will last five years. It will research "how congregations are changing, innovating, and establishing new ministry practices" in response to COVID-19.
The Hartford Institute for Religion Research announced the project July 26. A grant of $5.3 million from the Lilly Endowment will fund it.
UCC involvement
Ten denominations are collaborating in the study. As one of them, the UCC will be involved in two ways, said Erica Dollhopf, director of the UCC's Center for Analytics, Research and Development, and Data:
Responses from UCC churches will be part of the study.
CARDD will assist in the project's overall data analysis.
The study will report findings from across denominations. But it will also yield useful "UCC-specific data" about "the trends we see emerging within our own denomination," she said.
Funding from the Lilly grant will help cover expenses CARDD incurs in the study.
How churches can take part
Churches and pastors of any denomination who are interested in taking part can fill out this form at the study's website. CARDD will also recruit UCC participants and offer updates on the study through its Vital Signs and Statistics blog and other communiques.
Participating churches will get two to three surveys per year, Dollhopf said.
"These will request that a 'key informant,' a pastor or lay leader, fill out the survey for the congregation," she said. "We will also be conducting a few surveys of church members, where we will work with a sample of congregations to distribute a survey to all of their members."
'Might lead to revitalization'
Researchers from the 10 collaborating churches know each other well. All belong to the Hartford Institute's Faith Communities Today project, an interfaith coalition of 20 religious research offices. The UCC has long participated in its studies of religious life in America. Dollhopf is on its steering committee. Its mission includes conducting "solid, academically sound research on U.S. religious congregations."
"This moment is such a critical time for congregations," said Scott Thumma, director of the Hartford Institute, chair of Faith Communities Today and leader of the coming study. "If churches can leverage the creative adaptations in response to the pandemic, the struggles of the last 18 months might lead to the revitalization of spiritual and worship practices."
Dollhopf said the study aims to "document the adaptations and innovations that have emerged in congregations" — and that will emerge over time. She said she appreciates how well local leaders have responded to initial UCC studies on COVID's impact.
"CARDD is deeply grateful for the insights and wisdom our congregations have already shared with us and will share with us in the future as this project unfolds," she said. "We look forward to offering regular communications about the ongoing impact of COVID-19 on our UCC congregations and how this compares to the broader impact of COVID-19 on congregations in the U.S."
---
Related News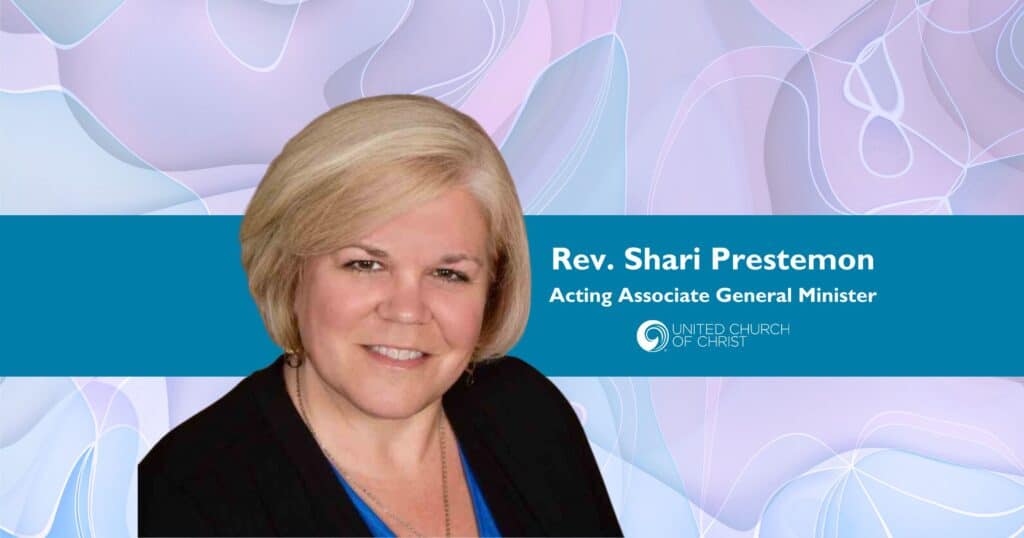 A new United Church of Christ national leader has been called. The UCC Board voted in a...
Read More