Synod hears what research says about COVID's church impact
Most churches went online for the first time ever during the COVID-19 pandemic.
And most plan to stay online, at least in part, even after COVID is gone.
Those facts and many more about the pandemic's impact were part of a research report to the General Synod of the United Church of Christ.
Erica Dollhopf, who directs the UCC Center for Analytics, Research and Development, and Data, gave a video address to the online Synod on July 16.
"And what a year we have had," Dollhopf said. She presented "data CARDD has collected on the effects of the pandemic on our UCC churches and what this data suggests about the post-pandemic church."
COVID, worship and outreach
Dollhopf's source was a December 2020 report on "COVID-19 and Our Congregations." The survey went to a random sample of 823 local church pastors, asking questions about their congregations; 345 responded.
She touched on these highlights of the study: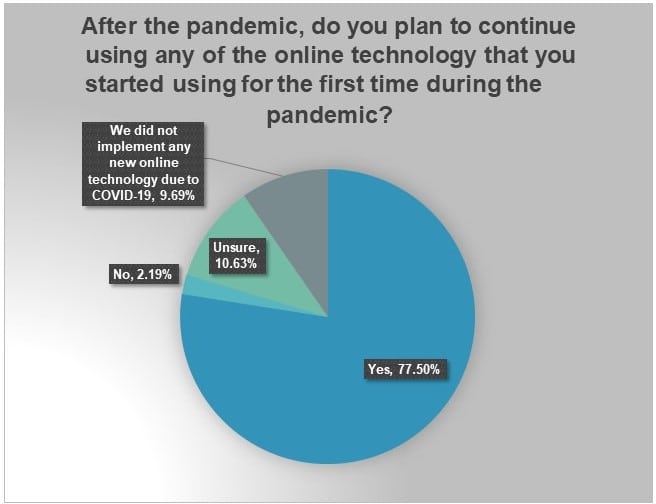 95 percent of respondents said their churches "had to stop worshiping in person at some point due to the pandemic."
86 percent "reported holding online worship at some point during the pandemic." That, Dollhopf said, was "an 856-percent increase over the churches who reported worshiping online prior to the pandemic. Yes, that's an eight-hundred-fifty-six-percent increase."
78 percent said they "plan to continue using the online technology they adopted during the pandemic beyond the pandemic," she said. "This suggests that our online gatherings will become a regular feature of church life going forward, whether that is online worship, Bible studies, council meetings or outreach."
70 percent said they "either continued or expanded their outreach, community service or social justice work" during the pandemic.
Effects on giving
"Still, we know that our churches face a lot of uncertainty," Dollhopf said. "We have yet to know the full financial impact of the pandemic on our churches."
About giving in their congregations during the pandemic:
40 percent of survey respondents said it had stayed the same.
40 percent reported a decline.
20 percent reported an increase.
A more recent survey about the pandemic's impact is now being analyzed, Dollhopf said. CARDD will report those findings soon, she said, "so we can continue to communicate the broader trends we are witnessing."
She said the UCC is also partnering with other denominations through the Hartford Institute for Religion Research "to study the long-term effects of the pandemic on our congregations over the next five years."
How churches can innovate
Dollhopf also reported on the research division of CARDD, formed in early 2020 as "an entire office devoted to researching and sharing church innovation and its best practices." The new office had to pivot to online work shortly after its launch, as COVID-19 hit.
"In this first year of R&D, we have already introduced a series of 'theory of change' workshops in partnership with the United Church of Canada and the Christian Church (Disciples of Christ)," Dollhopf said. "These workshops invite leaders from across the life of the church to consider what innovation they might pursue in their own contexts. And we are intentionally engaging small churches, rural churches, communities of color and new churches in this shared work."
She said the office is "also developing educational materials for the UCC's new online learning platform, Frontline Faith, that we hope will be another avenue for people to learn about and develop their own innovation practices."
"CARDD works to support the local church," she said, "and we hope that we can be partners with you as we co-create the vibrant, vital church of the future."
---
Related News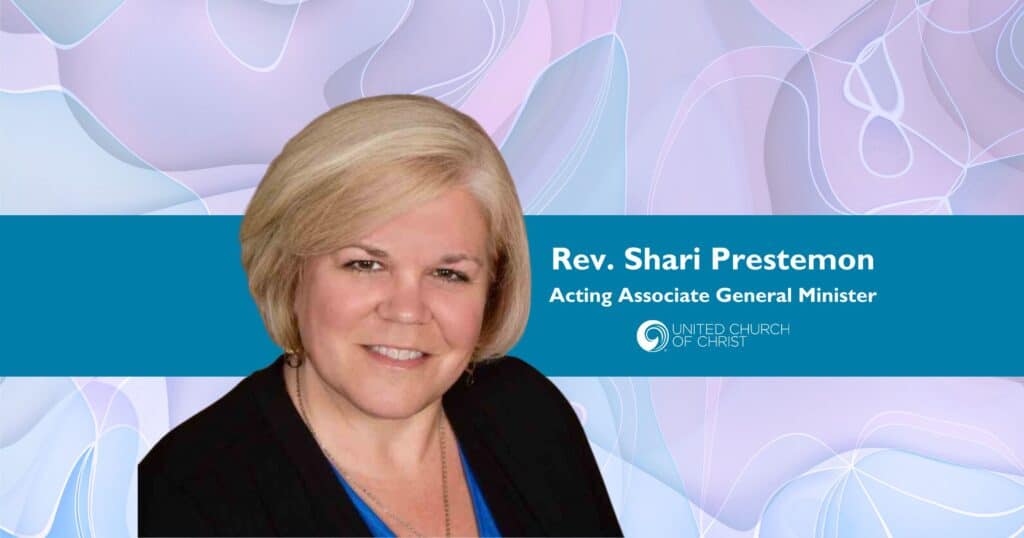 A new United Church of Christ national leader has been called. The UCC Board voted in a...
Read More