UCC climate justice work earns award nomination for 'quarterback' Dorhauer
The United Church of Christ's general minister and president is up for an award for the denomination's work in climate justice.
The Rev. John Dorhauer is among 30 semifinalists for the 2022 American Climate Leadership Awards.
The nonprofit ecoAmerica gives the awards each year. It described Dorhauer and this year's other semifinalists as "excellent models for others to emulate as society races to learn from and replicate climate solutions." The nominees come from many sectors of society: health, faith, local communities, youth, Indigenous and business.
All of them, ecoAmerica said, "have achieved success in building meaningful political resolve for climate action at local, regional and national levels … while demonstrating diversity, inclusion and justice."
Ten of the 30 will learn they are finalists on Feb. 22. Each of those 10 will receive $10,000 toward their work. A winner ($50,000) and a runner-up ($25,000) will be named March 28 during the annual, three-day American Climate Leadership Summit.
Other religiously connected semifinalists range from the Green Chalice Program of the Christian Church (Disciples of Christ), to Wisconsin Green Muslims, to Young Evangelicals for Climate Action.
'Changing the world'
The Rev. Brooks Berndt, UCC minister of environmental justice, is providing support for Dorhauer's candidacy for the award. He said the general minister and president's leadership in climate justice since 2015 has included, among other things: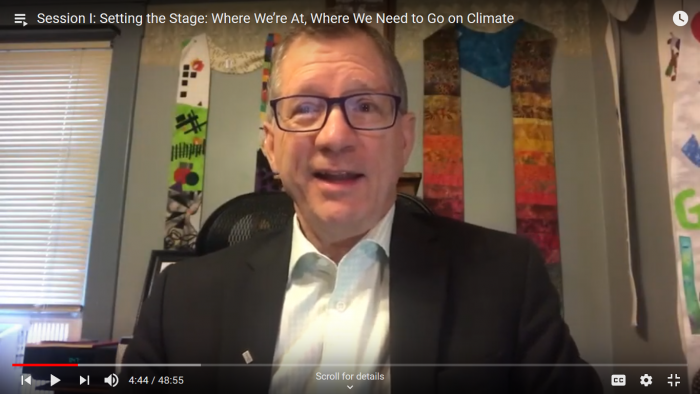 As a semifinalist, Dorhauer has already received $1,000. He said the money will go to support the UCC's climate justice work.
"I feel like that NFL quarterback who gets nominated for MVP and then says, 'This was a team effort. Without my front line, my backs, and receivers – I'm nothing,'" Dorhauer said. "The only reason my name is there for this award is because I serve as general minister and president of the United Church of Christ – one of the most powerful and effective agents for social transformation and justice this country has ever known.
"We aren't going to be on the sidelines for climate justice – and our commitments in that effort are changing the world."
---
Related News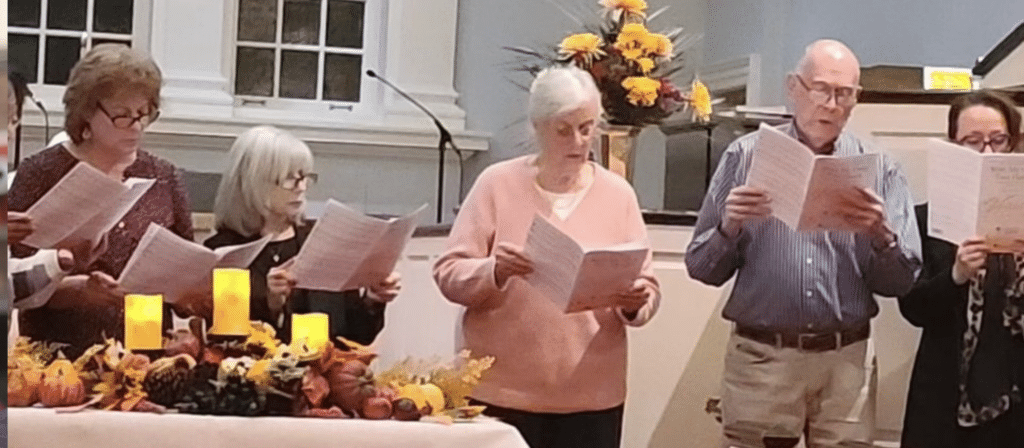 Many United Church of Christ congregations across the country participated in interfaith...
Read More