UCC celebrates 10 years in relationship with The Fellowship of Affirming Ministries
When The Fellowship of Affirming Ministries gathered for Holy Convocation in Atlanta, it marked a special 10-year anniversary for the United Church of Christ.
It was back at the 2013 General Synod in Long Beach, Calif., that delegates passed an affirmation of the relationship between the UCC and TFAM, committing to "deepening friendship, continuing dialogue, and joint public witness with TFAM."
The relationship was strong at this year's July 5-9 Convocation where UCC pastors, leaders and laypeople were among around 100 people gathered.
Newly elected UCC General Minister and President the Rev. Karen Georgia Thompson provided the message during Wednesday's worship. TFAM's Presiding Bishop the Rev. Yvette Flunder provided leadership throughout the Convocation and offered a message during the closing service. Flunder is the pastor of City of Refugee UCC in Oakland, Calif.
Supporting leaders and laity in radical inclusivity
The Fellowship of Affirming Ministries is a trans-denominational, theologically-diverse fellowship of primarily African American Christian leaders and laity representing churches and faith-based organizations globally. The major purpose of TFAM is to support religious leaders and laity in moving towards a theology of radical inclusivity.
"It's important to celebrate the 10 years of intentional relationship and ministry between the UCC and TFAM," Thompson said. "It's also important to acknowledge there is more for us to do together and name the next steps in our life together."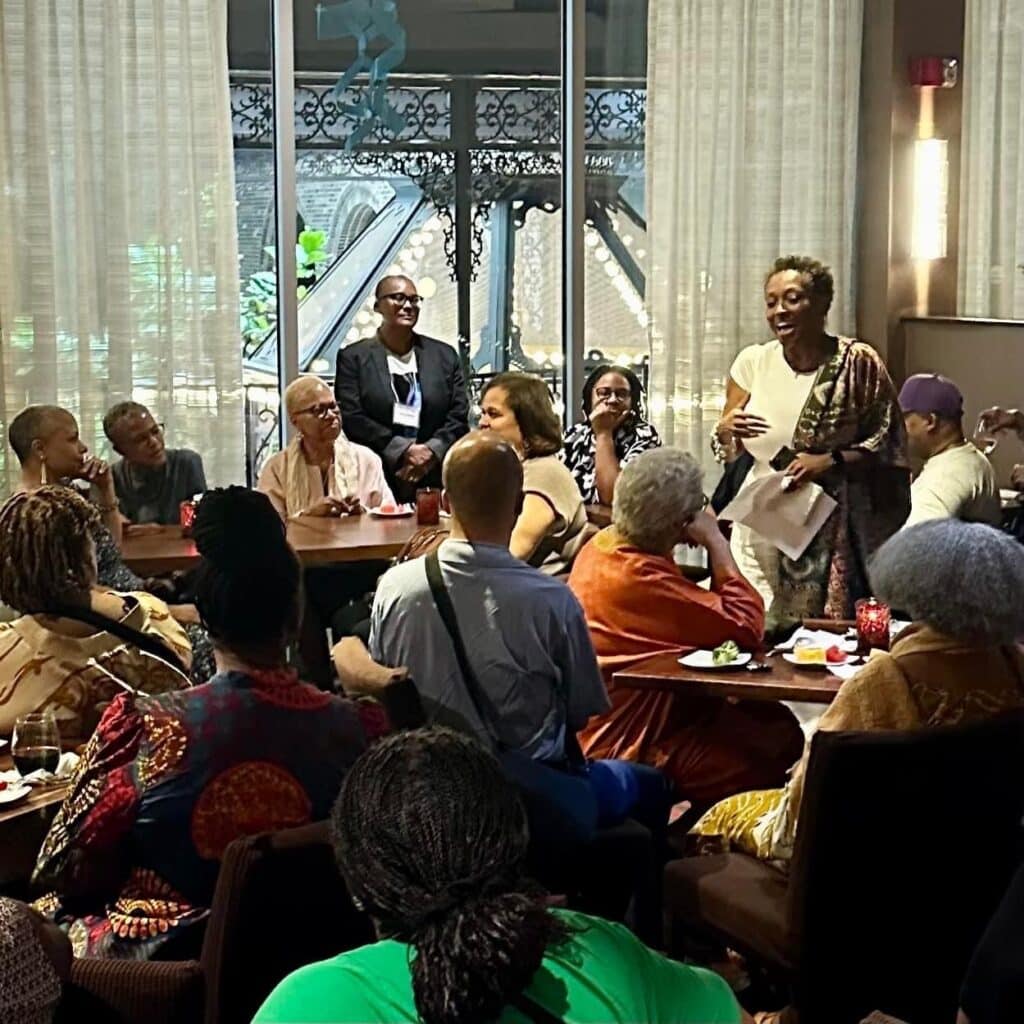 The Rev. Tara Barber, UCC minister for ministerial support and accountability and member of Liberation UCC in Seattle, attended the celebration. She said, "My faith and life have been forever changed by being a member in a TFAM/UCC congregation. The worship is embodied and authentic. The community has nurtured me, prayed over me, and challenges me to confront my racism alongside my belovedness as a child of God."
She praised Liberation UCC founding pastor, the Rev. Darrell Goodwin — who currently serves as Executive Conference Minister of the Southern New England Conference — and current pastor, the Rev. Jermell Witherspoon, for having "created and nurtured a haven for those kicked out and left out of church, who find a place of love and reconciliation for their whole beings."
'A safe and affirming place'
"TFAM congregations create a safe and affirming place for LGBTQIA+ as well as people of color (and white allies) to worship in the ways most familiar," said Wendy Blight, also a member of Liberation UCC. "It creates relationships that support and transform individuals and communities."
The Synod resolution from 10 years ago specifically said: "The proposed formalization of the relationship between The Fellowship and the UCC will enrich the lives and ministries of our communities in many areas including — ecumenical, ministry, mission, comitment to justice and congregational life."
And it appears to have done that — giving those gathered much to celebrate as the work continues.
Content on ucc.org is copyrighted by the National Setting of the United Church of Christ and may be only shared according to the guidelines outlined here.
---
Related News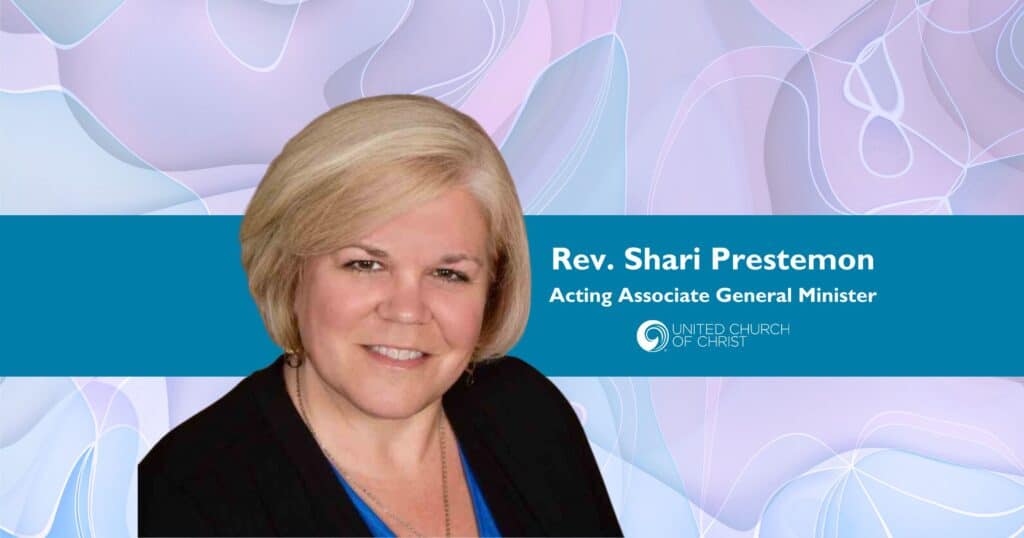 A new United Church of Christ national leader has been called. The UCC Board voted in a...
Read More