UCC advocates meet with legislators to protect marriage equality
When Senate leaders announced a vote on the Respect for Marriage Act, United Church of Christ advocates sprang to action. UCC members and clergy gathered with interfaith partners and legislators on Capitol Hill Nov. 17, to emphasize the importance of passing this bill.
The Respect for Marriage Act would federally protect marriage equality and ensure that everyone — regardless of sexual orientation, gender identity, race, ethnicity or national origin — can be married without discrimination. The bill does not require states to change their status on same-sex marriage.
Following the Thursday press conference, advocates met with legislators on both sides of the aisle in attempts to sway last-minute votes of support. UCC pastor and former Conference Minister, the Rev. Brigit Stevens, traveled from Iowa to join the lobby visits with senators.
"The Respect for Marriage Act is important to me as a woman of faith and a leader in my community because I believe every human is created in the image of God, every human deserves the right to fall in love and create a family, and when they enter into the covenant of marriage, that ought to be respected and honored universally across our country," Stevens said.
"I want my children to grow up and create lives full of love and happiness, which may lead to marriage. I want to know they will be safe and protected no matter where they live or work or travel and be able to care for one another in hospitals, honor each other's wishes after their deaths, be responsible to and for one another's commitments and contracts, and have all the other rights and responsibilities afforded by the state of marriage, regardless of whom they love."
A potential threat
The announcement of this vote is a timely one. When the Supreme Court issued their decision in the Dobbs case in June, overturning Roe v. Wade and removing the constitutional right to abortion, Justice Clarence Thomas also recommended, in a concurring opinion, that the court reconsider whether marriage for same-sex couples is protected by the Constitution.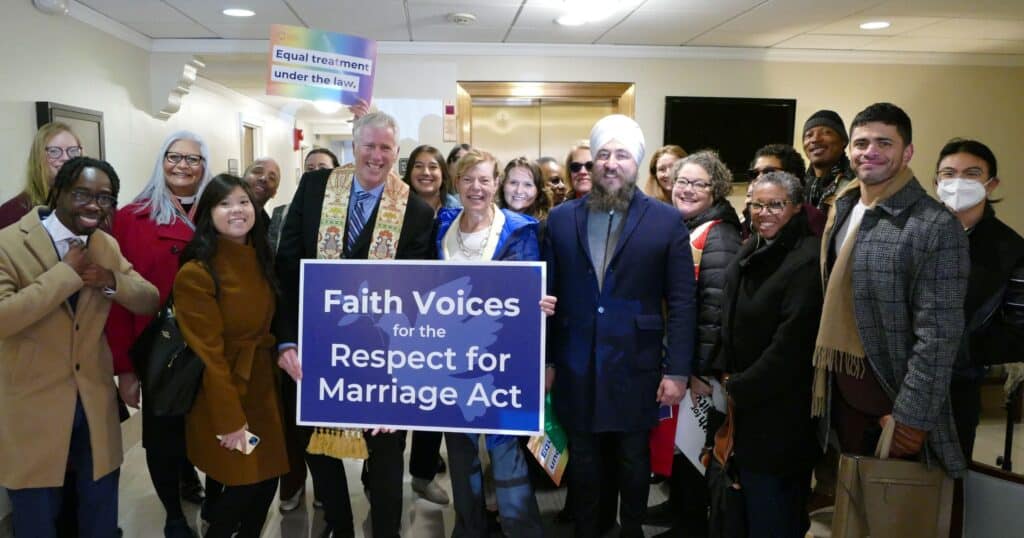 "At a time when civil and human rights are under renewed attack on many fronts, we are heartened by the Senate's movement on the Respect for Marriage Act," said Sandy Sorensen, director of the UCC Office of Public Policy and Advocacy in Washington, D.C. "It is a small step, but an important one, to defend marriage equality and freedom from discrimination for LGBTQ+ communities."
"This compromise legislation stands as an important bulwark against a Supreme Court seemingly devoted to stripping away hard fought civil and human rights," said Katie Adams, domestic policy advocate in the UCC D.C. office.
Where it stands
Supporters of the Respect for Marriage Act received promising news Nov. 16 when the Senate voted 62-37 to advance the legislation. But despite hopes it would pass sooner, further movement on the measure is now expected after Thanksgiving.
Advocates are optimistic that the legislation has already passed the 60-vote threshold in the 50/50 Senate. If approved, it will head to the House where it must be cleared before making its way to the White House.
Faith voices for the bill
Faith groups have spoken out on both sides of the Respect for Marriage Act. In encouraging support for the legislation, the UCC partnered with Interfaith Alliance, Faithful America, Keshet, the Religious Action Center of Reform Judaism, Hindus for Human Rights, and the National Council of Jewish Women to organize the press conference and day of action.
"The UCC General Synod has long stood in support of the full humanity, dignity and equality of LGBTQ+ people, and the moral imperative to defend against discrimination and injustice in all its forms," Sorensen said.
"It is important to me as a minister of the United Church of Christ that our federal lawmakers understand that it is not in spite of, but because of, my faith, I support and celebrate the Respect For Marriage Act." Stevens said. "I believe it is a good step in the right direction. I also believe it does not go far enough. There is still much work ahead for all humans to be afforded the rights, responsibilities, and dignity that they deserve in our country."
---
Content on ucc.org is copyrighted by the National Setting of the United Church of Christ and may be only shared according to the guidelines outlined here.
---
Related News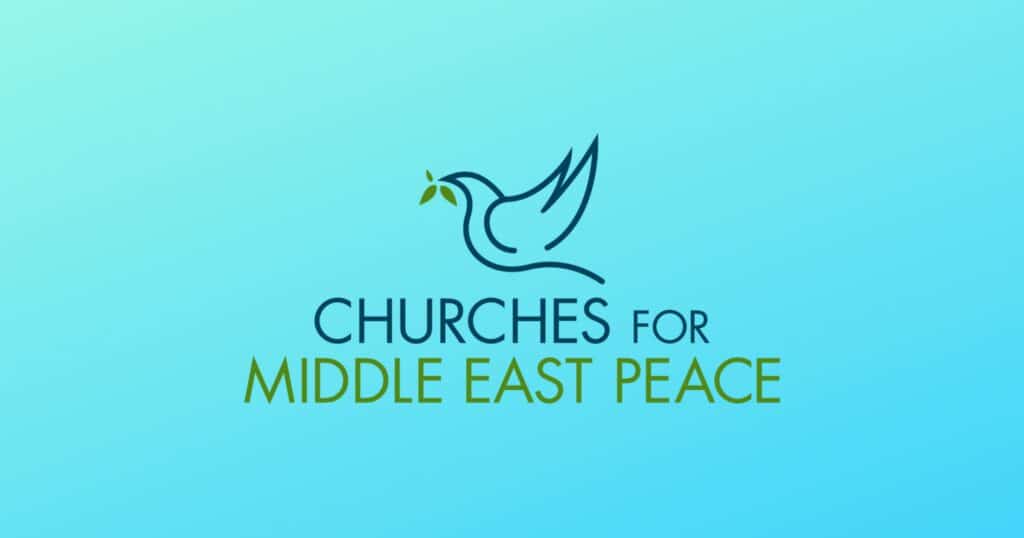 The following statement was issued Dec. 2 by Churches for Middle East Peace (CMEP), of which...
Read More