Two UCC pastors named to Ebony Power 100 list
Two dynamic United Church of Christ pastors have been named to Ebony Magazine's Power 100 list, which has been honoring heroes of the Black community for more than 70 years.
The Rev. Traci Blackmon, current senior pastor and teacher of Christ the King UCC in Florissant, Mo., and recently named Executive Minister of the United Church of Christ Justice and Witness Ministries, and the Rev. Neichelle Guidry, Associate Pastor to Young Adults, Trinity United Church of Christ, Chicago, are two of Ebony's 2015 honorees.
"I am indeed honored to be listed among this incredible group of leaders from every sector," said Blackmon. "Ebony notified me about 4 weeks ago of my selection, but I was sworn to secrecy until the announcement came out."
Guidry, noted by Ebony as "one of her generation's most powerful female faith leaders," has been recognized as one of Time Magazine's 12 New Faces of Black Leadership. Guidry is also editor-in-chief and founder of Shepreaches, an online magazine that aims to uplift Black women in ministry.
"I'm grateful for the recognition, and it really motivates me to continuing learning, growing and striving for excellence in ministry," said Guidry. "I'm continually inspired by the village of Trinity, my family, and the resilience of Black people worldwide. I am moved by the ongoing struggle for liberation and justice. Power 100 makes me want to work harder for these people and causes."
"I can't tell you how proud I am to see the Rev. Neichelle Guidry listed in Ebony's 100 People of Power," said the Rev. John C. Dorhauer, UCC general minister and president. "I have heard her preach, and witnessed her extraordinary leadership. She is a difference maker, and demonstrates how leadership in the 21st century functions at its best."
The people on the Ebony Power 100 list will be feted at an event celebrating the magazine's 70th anniversary on Dec. 2 in Los Angeles. While Guidry will be there, Blackmon, unfortunately has a previous engagement at a local awards ceremony.
"I would love to be in L.A .to celebrate with the other honorees," she said. "But unfortunately, the gala is the same night that I am scheduled to receive an award, locally, as 'trouble maker of the year.' The award is given by a local organization, Cultural Leadership, dedicated to improving race relations in our generation and the next.  I will receive that award with my friend and sister, Rabbi Susan Talve, a local Rabbi who has dedicated her career to fighting injustice. Together, we began a gathering of Jewish and Christian clergy women who gather weekly to study sacred texts,  and early next year, we will travel to Palestine and Israel, where we will be joined by a Palestinian religious scholar who is also a woman, to lead 20 black, white, Jewish, Christian, and Muslim high schoolers for a 10 day immersion and dialogue there."
"I have known Traci for a long time," said Dorhauer. "I have always recognized her courage, her wisdom, and her capacity to confront corrupt power – especially when it conspires to marginalize people of color. When actions by the white power structures in Ferguson demanded a response, it would be Traci who would emerge to give voice to a movement that now has the potential to effect real, meaningful, and lasting change. The United Church of Christ is not just proud of what she is and has brought into being; we are also thrilled that come January this Ebony 100 Person of Power will soon become an officer of this denomination. She will bring a new capacity and agency to this Church to help it dismantle privilege, confront racism, resist corrupt power, and create racial equity."
Ebony, the number one monthly magazine and source for an authoritative perspective on African-American culture and social issues, chose honorees noted for "advocacy, audacity and the arts" in sixteen different categories. Blackmon and Guidry are both noted under "Spirit Quest."
"I grew up reading Ebony and I still do," said Blackmon. "It is the opportunity of a lifetime, but my heart tells me my place that night is with my St. Louis community."
---
Related News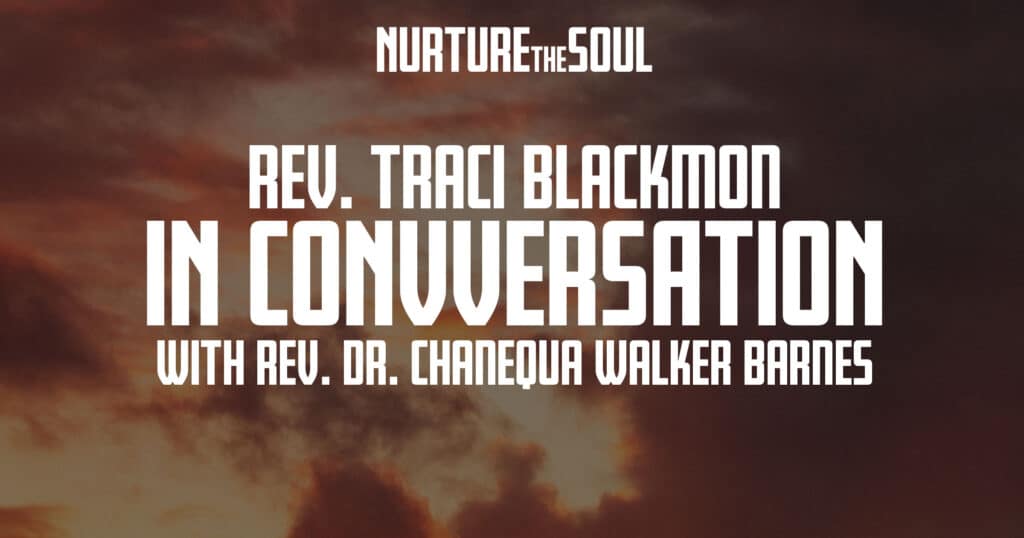 The impact of trauma and the need for self-care are vital -- and sacred -- topics for the...
Read More