Turning the lens on God: Pastor's documentary films garner attention at film festivals
"The future of preaching is in storytelling and filmmaking."
So believes the Rev. Courtney Clayton Jenkins, senior pastor of South Euclid United Church of Christ just outside Cleveland.
Two of her documentaries were recently selected for film festivals in Cleveland, Washington, D.C., and Detroit. These critically acclaimed films — In to the Water and Come To the Table — came out of a 16-week sabbatical journey to Bali with six friends.
"I had been filming videos of adults who had come to our church to be baptized, to hear their stories and play them before their baptism, to give it context," she explained. "We shot over 150 of these stories in 10 years. During my sabbatical, I was going to Bali to witness the Hindu water purification ritual, and a friend who was coming with me said, 'Why don't you film there?'"
A light went on, and Jenkins hired a production assistant in Bali who began to prepare for their arrival. And thus, it all came together.
Lauded by critics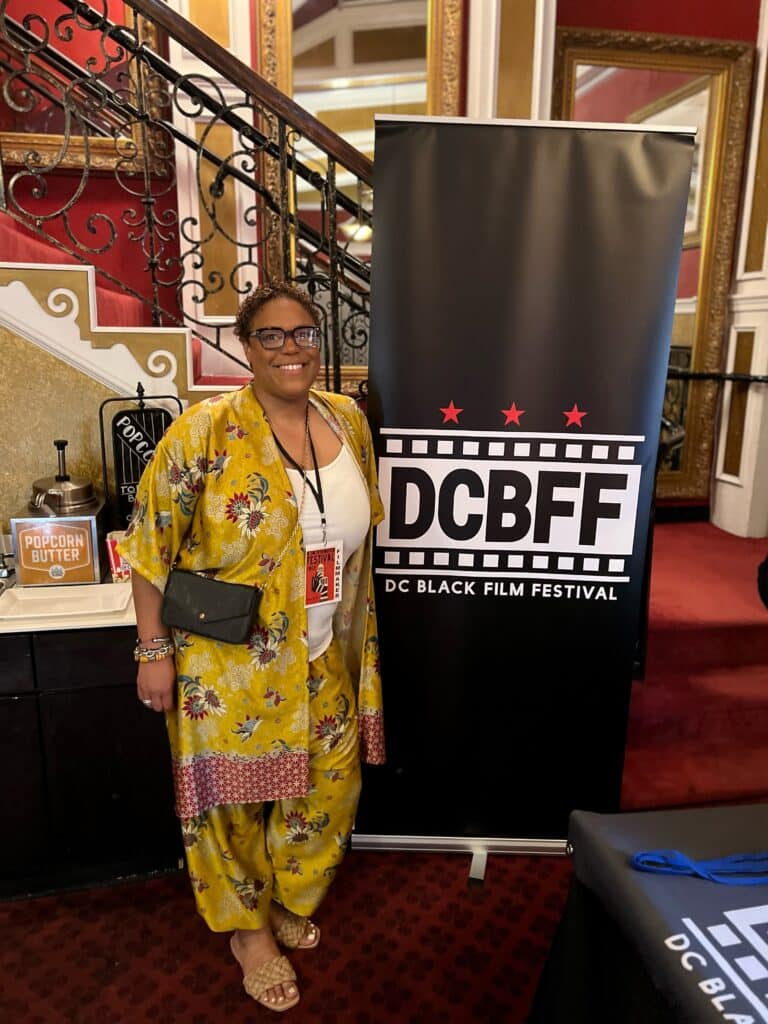 Both In to the Water and Come to the Table have both been lauded by critics as compelling and thought provoking — and not just for religious audiences. Both films were selected to show at the Greater Cleveland Urban Film Festival Sept. 14-22.
In to the Water also was selected for the DC Black Film Festival Aug. 18 and 19 in Washington, D.C. Meanwhile, Come to the Table will appear at the Detroit Black Film Festival Sept. 27- Oct.1.
Jenkins said she is learning so much about the culture of film festivals, and she is leaning into this new lane. "It's exciting to see ministry through a different lens, outside of the four walls of church. I feel that people can see the embodiment of scripture in these films."
'Hungry for something different'
Jenkins noted that she feels her ministry has changed so much since COVID.
"There was a before, during and now after," she said. "All are different. We're trying to get people to pay attention as we are rising through this current time. People are hungry for something different, and I really try to be innovative in my ministry."
The first documentary, In to the Water, features Jenkins and her friends as they take part in a Balinese Hindu water purification ritual. All of the women were deeply impacted by the experience, Jenkins said, and left with a renewed sense of peace and anticipation of what direction their lives can take. Viewers are brought along the journey, through Jenkins's words and wisdom.
Come to the Table is a sit-down with the six friends, who talk about common struggles of life and the way God appears in both expected and surprising ways. The film and its conversations explore aging, sadness, grief and more, all within the embrace of God's love — sometimes strong, sometimes softer, but always present.
More films to come
Jenkins made these films as a way to demonstrate that presence.
"I'm called to understand why people are turning away and to bring God to them in ways that make sense in today's context," she said. "I wanted people to see the different places God shows up, whether in different cultures or during mundane everyday life or when we're sitting around the table with our loved ones, talking about our faith. God's there."
The response to these documentaries has been so positive, she has decided to continue producing films to reach even more people. Jenkins said she has three more projects in the works, and two more films will be released in the coming months.
One is Come to the Cave, a think-piece delving into the experiences of middle-aged Black men navigating the complexities of faith and manhood. That will premiere in the summer of 2024.
The second film, Women of the Movement, will pay homage to the unsung heroes who stood beside the prominent male leaders of the civil rights movement. It's planned to premiere later in 2024.
A third project is focused on a family in her congregation that she noted can only be described as a "modern family." It will share the story of how they came together after one partner came out as gay, then divorced, followed by new partners and remarriage — punctuated by the birth of a new baby. They all sit in the same pew every Sunday.
Jenkins has named her film company Long Walk Productions, after her personal motto that "nothing compares to a long walk with God."
---
Content on ucc.org is copyrighted by the National Setting of the United Church of Christ and may be only shared according to the guidelines outlined here.
---
Related News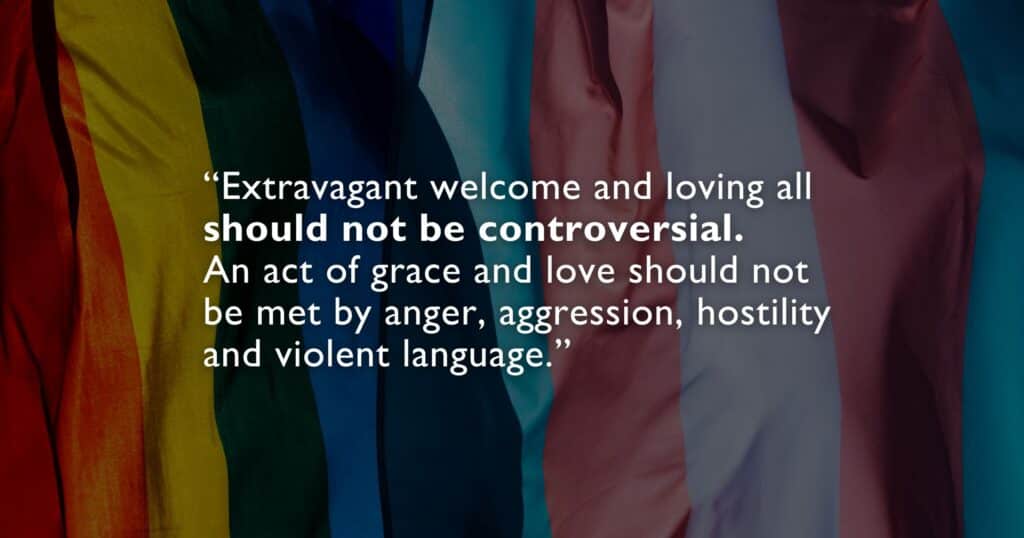 The United Church of Christ National Officers and the Conference Minister of the South Central...
Read More